News Most Fun Car to Drive 2020 – Mazda MX-5
Find out why the Mazda MX-5 is the 2020 winner of our Most Fun Car to Drive award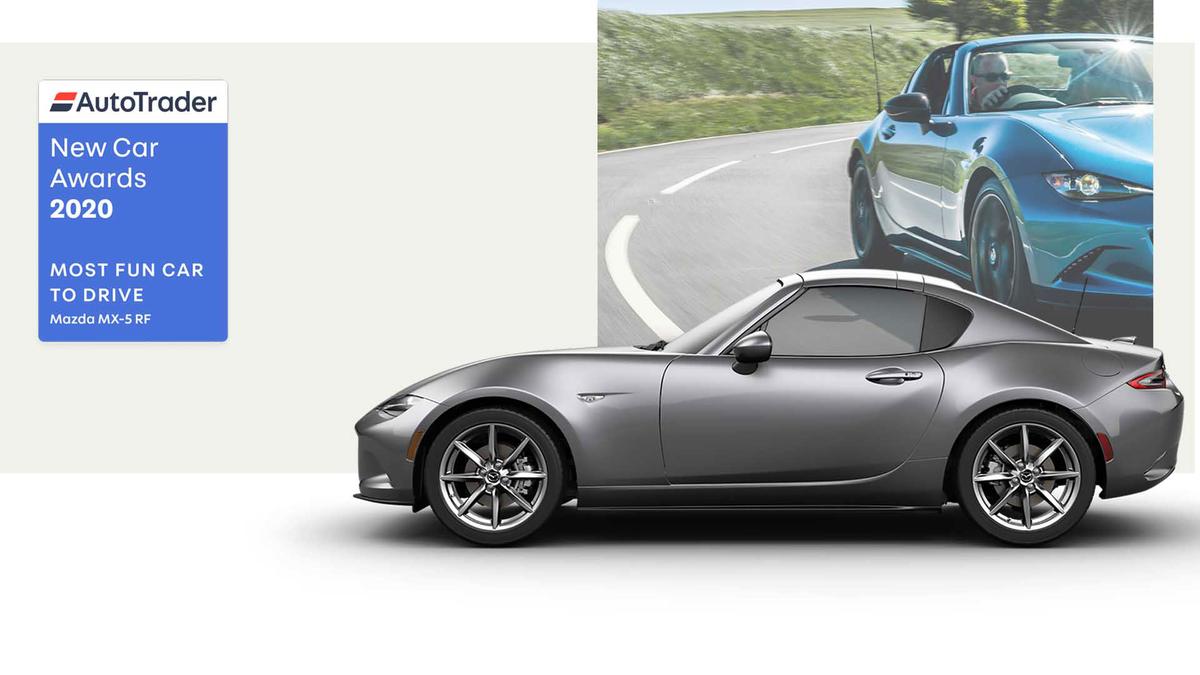 View gallery
It's a measure of how broadly we measure fun at the wheel that the top three contenders in this category comprise an all-electric hatchback, a premium sporting coupe and a classic open-top roadster. Those cars — respectively the
Tesla Model 3
, the
BMW M2
and the
Mazda MX-5
— offer very different experiences but all earned your praise for the enjoyment they deliver to their drivers.
The clear winner — and one earning a near-perfect score for looks, handling and fun — is the Mazda MX-5. Now in its fourth generation, the MX-5 has returned to the core values of the original that launched over 30 years ago, the simple pleasures of modest power, compact size and wind-in-the-hair driving as popular now as they ever have been.
The MX-5 is also accessible, proving you don't have to spend big money to have a fun car. "Great to drive," says one owner. "It's the most comfortable MX-5 I've driven and is amazing on A- and B-roads. I don't need to go fast to enjoy the car and it puts out many smiles per gallon." Our reviewers agree, saying "nothing else provides such an appealing blend of sportiness and affordability, or mixes the pure driving thrills of a classic roadster with bang-up-to-date tech in quite the same way."
Interested in buying a Mazda MX-5?