News
Government limits Plug-In Car Grant ... again
Electric car market rocked by another sudden cut in the plug-in car grant to just £1,500 for cars costing less than £32,000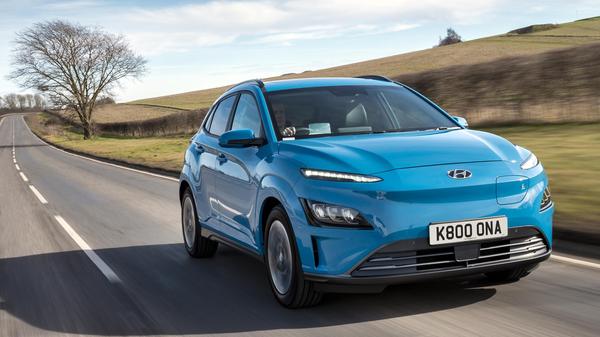 It's no secret the government plug-in car grant would be gradually scaled back as more buyers made the switch into
electric cars
. But the latest overnight change in the rules has seemingly caught both buyers and retailers by surprise, the Department for Transport declaring that as of this morning the previous £2,500 contribution would be cut to £1,500 and only on cars costing less than £32,000. Similar moves in the commercial vehicle world see grants for electric vans reduced as well.
While buyers of popular small electric cars like the
Nissan Leaf
,
Fiat 500e
,
Honda E
,
Mazda MX-30
and
MG ZS
will still benefit it creates a dilemma for brands who had already revised their model ranges and pricelists to include at least one entry-level model under the previous £35,000 threshold. As it stands, though, if you had put off ordering your new
VW ID.3
,
Skoda Enyaq
or
Kia Soul EV
that could hit you in the pocket to the tune of £2,500 in the lost grant you may have factored into your calculations. Breathe a sigh of relief if, meanwhile, you were going to buy a
Hyundai Kona Electric
,
Peugeot e-2008
or
Vauxhall Mokka-e
, given versions of all of them are available for just under the new £32,000 threshold and therefore qualify for the revised £1,500 grant, albeit only just in some cases.
For its part the government says the changes are a response to the "soaring demand for EVs", sales for which are up by 89 per cent compared with 2020. Apparently "nearly one in four new cars sold had a plug", though the statement doesn't distinguish here between plug-in hybrids and full battery electric vehicles.
"The market is charging ahead in the switch to electric vehicles," said Transport Minister Trudy Harrison in the Department for Transport statement announcing the changes. "This, together with the increasing choice of new vehicles and growing demand from customers, means that we are refocusing our vehicle grants on the more affordable vehicles and reducing grant rates to allow more people to benefit, and enable taxpayers' money to go further." While the changes will make buying some electric cars more expensive the ongoing incentives that make running costs more attractive – be that cheaper
VED
,
Benefit In Kind
and similar – remain in place for now and there are still big savings available compared with owning a regular petrol or diesel. Longer term these may also change, and quite possibly with little warning. Given that, if you're planning to make the switch it may be better doing it sooner rather than later to avoid getting caught out as those falling between the cracks of this latest rule change will have been.