News
Driving test changes come into force
Anyone taking their driving test from 4 December will have new challenges to face, including new manoeuvres and sat-nav directions.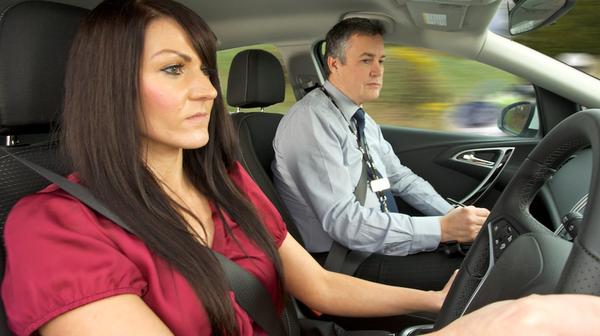 New test intended to reduce deaths on high speed roads
Includes sat-nav use and longer period of independent driving
New manoeuvres will also be tested
Are you getting ready to take your driving test? Drivers taking their test will face new, different requirements from Monday 4 December, whether you're doing it for the first time, or retaking it.
The changes include elements on following direction from a sat-nav, and different manoeuvres, but they have not been without some controversy. Some of the traditional manoeuvres previously in the test will no longer feature, including reversing around a corner and turning in the road. But one of the following three will be asked for: • Parallel park at the side of the road • Park in a bay and exit, either reverse parking and driving out, or driving in and reversing out • Pull up on the right hand side of the road, reverse for two car lengths and rejoin traffic The last manoeuvre has caused some controversy, as it appears to contravene rule 239 of the Highway Code, which states "do not park facing against the traffic flow". The guidance is not law during the day, but it is at night, under rule 248. A spokesperson for the Driver and Vehicle Standards Agency (DVSA) said: "The new test, which has been independently assessed as low risk, includes a new manoeuvre of pulling up on the right. It's not always possible to pull up on the left. So, as well as being taught that it's best practice to pull up on the left, DVSA wants to make sure new drivers know what factors to take into account when they decide whether or not to pull up on the right." Four out of five tests will require candidates to follow instructions from a TomTom sat-nav provided by the examiner. One in five will require them to follow road signs instead. Other changes include a longer independent driving element of the test – up from 10 minutes to 20 minutes – during which candidates have to drive without directions from the examiner. Candidates will also be asked two vehicle safety questions during the test; one before driving, about how they'd carry out a particular task, and one during, when they'll have to show, for example, how to wash the windscreen or turn on the heated rear window. The overall test will still last around 40 minutes, and the pass mark hasn't changed. The changes are designed to include more driving on high-speed roads, as statistics that show that most fatal collisions happen on this type of road. The DVSA wants new drivers to be better trained to use them safely, as they do with sat-nav units, as more than half of all drivers now use them. The changes follow a public consultation and a trial that included more than 4,300 leaner drivers and more than 860 driving instructors. The new format will apply every test from Monday 4 December 2017.