News
Coming soon: Porsche 718 Cayman GT4 RS
Track-focused Cayman features 500 horsepower engine, racing car aero and weight-saving carbon bodywork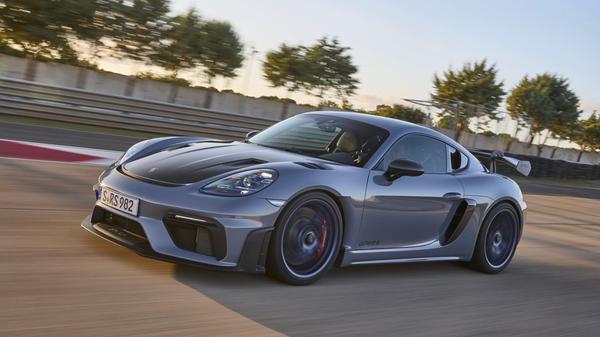 Porsche has always been careful not to let its
718 Cayman
get too potent and potentially tread on the toes of the
iconic 911
. But as that car moves steadily upmarket and gets more expensive the Cayman's leash has been progressively loosened, with faster, more aggressive models like the
GTS 4.0
, the GT4 and – at last – this new GT4 RS.
It's the car Porsche enthusiasts have long dreamed of but thought would never actually get made. But now it has, and it looks set to ignite another rush on Official Porsche Centres as would-be buyers scramble to get their hands on what will likely be a strictly limited allocation of cars. Suffice to say, while it sounds a lot for a Cayman and is more than twice the price of a base 718 those that do get on the list are getting a lot of car for their £108,370, with the likelihood of seeing a significant return on that investment if they quickly sell it on. Setting the politics of actually buying one aside, what actually turns the already potent Cayman GT4 into a GT4 RS?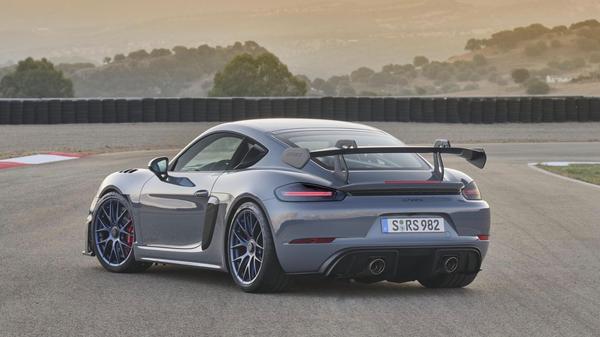 As the internal combustion engine enters its twilight years Porsche is clearly determined to see it go out with style, and has taken the incredible, non-turbocharged 4.0-litre six-cylinder engine from the
911 GT3
and put it into the Cayman. On paper that looks pretty similar to the comparable motor in the GTS 4.0 and GT4 but this is a totally different beast, the extra 80 horsepower taking the peak output to 500 horsepower all delivered at a screaming 9,000rpm redline. It drives through a standard 'PDK' automatic gearbox, features extensive weight-saving measures (including a titanium roll cage) and a huge rear wing, the optional Weissach Package taking this further with additional carbon panels and the option of ultra-lightweight magnesium wheels.
It's quicker by every measure against the GT4 but the one stat the geeks will be looking at will be its laptime around the legendary Nürburgring circuit in Germany and here the RS model's track focus is clear, its 7min 04sec time a staggering 22 seconds quicker than the GT4 and up there with the very fastest supercars. If you were promising yourself one last hit of internal combustion-engined thrills before the switch to electric it's safe to say this GT4 RS should probably be at the top of your list.