News
Coming soon: new Rolls-Royce Ghost
The all-new Rolls-Royce Ghost is coming - Rory's already had a look round it and shares his first impressions of the luxury limo for the 'post opulent' age
Launching an ostentatious, unashamedly indulgent
luxury
car into a world where people arguably have bigger worries is a challenge Rolls-Royce has risen to with typical class, saying its all-new Ghost rejects "superficial expressions of wealth" and is designed with a "Post Opulent" philosophy. Clearly, that doesn't mean the new model will arrive with black plastic bumpers and steel wheels like a budget supermini. But from the downlighters behind the classic Pantheon grille to the smooth lines on the bodywork this is as close as Rolls-Royce will come to understated and, for sure, more restrained than the
Cullinan SUV
with which it shares its foundations.
As it stands the
Ghost
is the most successful Rolls-Royce ever, opening the brand up to a new crowd who appreciate driving their car as much as being driven in it. That, and the relatively more affordable entry price, has attracted younger buyers but, rather than go all high tech in an effort to play to them, Rolls-Royce has instead opted to spin on more traditional themes. And power sources, the engine being an updated version of the classic 6.75-litre turbocharged petrol V12 with a suitably wafty 571 horsepower and 850Nm of torque.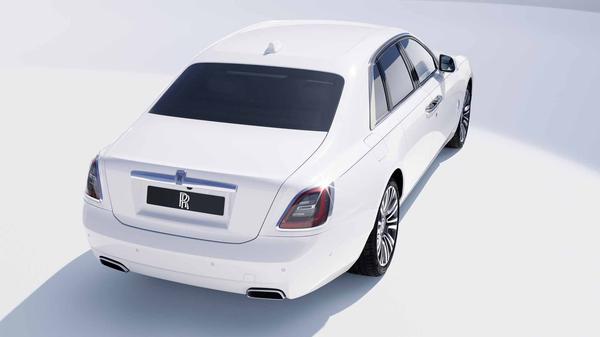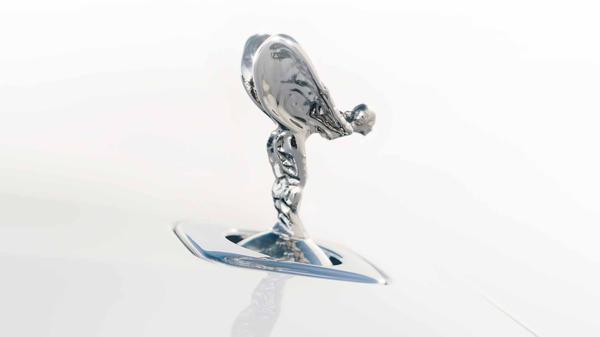 For the new Ghost the technology is in the background, and includes an all-new aluminium body, all-wheel drive, four-wheel steering, powered doors and a sophisticated 'Planar' suspension system said to "create a sense of flight on land never before achieved by a motor car." There are modern features, including LED and laser headlights with a 600-metre range, warning systems for pedestrians and wildlife, various cameras and a 'helicopter' view to help you manoeuvre in tight spaces, a Wi-Fi hotspot, self parking and "the very latest" infotainment systems.
But Rolls-Royce is more interested in things like the 100kg of sound deadening material and efforts to create a soothing atmosphere inside, helped by additional features like the Illuminated Fascia which surrounds the Ghost logo with 850 stars illuminated by over 150 LEDs to create a twinkling effect similar to the signature Starlight Headliner. This is one of many options included in the Bespoke Collective range of customising features and, like the car, if you have to ask how much it costs it's probably out of your budget. The expressions of wealth may no longer be 'superficial' but, in the end, this is still a Rolls-Royce.