News
Coming soon: Maserati MC20
New mid-engined Maserati boasts 630 horsepower and 200mph-plus to take on McLaren, Porsche, Audi and more with convertible and all-electric versions to follow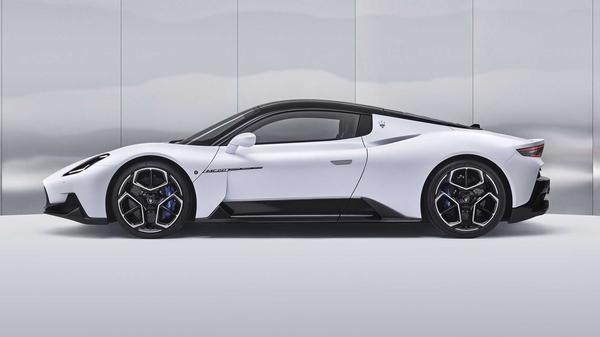 Maserati
has a formidable racing pedigree from the early days of Formula One, and a history of building beautiful and glamorous road cars, but has never quite hit the heights of near neighbours Ferrari, despite recent history of shared engine tech and more.
Maserati had seemed content to channel that heritage into fast and luxurious saloons and SUVs like the
Ghibli
and
Levante
but, with the new MC20 mid-engined supercar, seems to have rediscovered its sporting roots. Proudly wearing its all-Italian breeding on its sleeve, the MC20 is based around a carbon fibre body and uses an apparently all-new turbocharged V6 engine with 630 horsepower and patented combustion technology to boost power and efficiency. No Ferrari cast-offs here, Maserati insists. Performance is suitably spectacular, with 0-62mph in less than three seconds and a top speed of over 200mph. There are faster cars in the class, at least on paper, but Maserati has targeted weight saving over outright speed to the benefit of cornering and agility.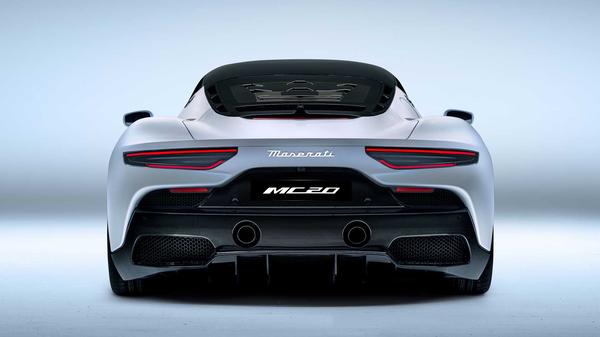 Maserati's name may carry some romantic appeal but it faces some pretty formidable rivals. For the sub-£200,000 starting price you'd also be looking at the
Porsche 911 Turbo S
,
Audi R8
,
Honda NSX
and McLaren 'Sports Series' cars such as
the 570S
and its various derivatives. Looking beyond that you also have to factor in the likes of the
Lamborghini Huracan
and
Ferrari F8 Tributo
, though the latter is considerably faster and more expensive. At the other end of the scale Maserati also has to factor in the new mid-engined Corvette C8 as a rival, as and when it arrives in Europe.
With its all-carbon construction, minimalist interior and lightweight vibe the McLaren would seem the closest benchmark for comparison, though. And it looks good for the Maserati, the interior clothed in black to prevent reflections on the windscreen (just like a race car) and the controls pared back to the minimum to help you focus on the drive. Paddles behind the wheel control the eight-speed automatic gearbox, there's a five-step driving mode adjuster between the seats and two 10-inch screens for your instruments and infotainment but that's about it. There's still connected tech, however, and via apps you'll be able to talk to your MC20 through your smartphone or watch in coordination with home digital services like Amazon Alexa (included in the car) or Google Assistant. Maserati has also confirmed the same foundations will also support convertible and full electric versions down the line.