News
Coming soon: hybrid Ford Puma rally car
Rallying is going hybrid and Ford's British-build, Puma-based 2022 contender has been revealed at Goodwood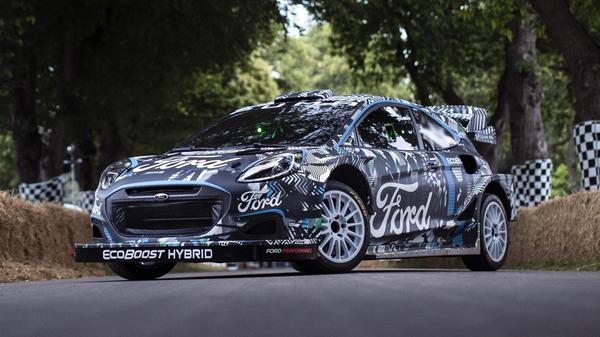 Ford has a long and successful history of turning everyday family cars into rallying heroes dating back to the Escorts, Sierras and Focuses of previous eras and the Fiestas of more recent times. In turn these iconic competition cars have spawned equally legendary (and highly prized) road-going performance models, like the Escort RS Cosworth, Focus RS and latest
Fiesta ST
.
As of next year top level competition in the World Rally Championship goes
hybrid
and there's a new name to join this celebrated bloodline of fast Fords – the Puma. Given all recent rally cars have been based on familiar superminis the switch to using a compact crossover as the foundation for its new rally car is a big statement for Ford, and proof the Puma delivers on its
sporty image
. Making its debut at Goodwood, the Puma Rally1 WRC Prototype has been built with Cumbria-based M-Sport, long-time rally partners and multiple WRC championship winners with Ford. Under the guidance of boss and former Ford rally driver Malcolm Wilson it's also been the launchpad for many drivers now competing in the top level of the sport, including Welshman Elfyn Evans.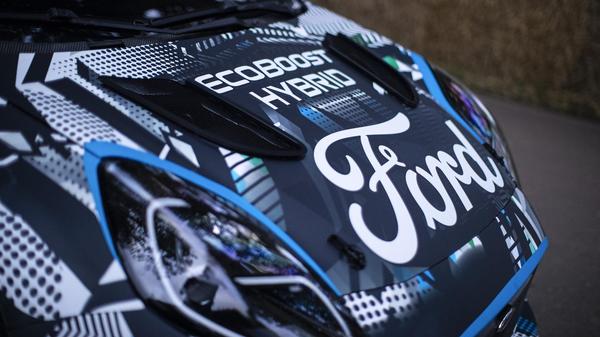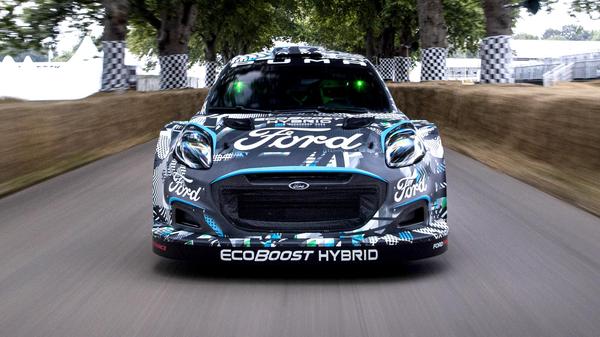 Turning the Puma into a next-gen rally car has been no small job, but is important for Ford given the brand is committed to electrifying its passenger cars, with its entire range based around hybrids and EVs by 2026 ahead of the full switch to battery power in 2030. Unlike F1 or the recently announced
Le Mans Hypercars
, the fact rally cars actually resemble the models we buy from regular showrooms is a powerful marketing statement. Built to the new Rally1 regulations, the WRC version may carry wild looking bodywork but is still recognisably a Puma, while the plug-in technology means it can cruise between stages or through towns on electric power while also delivering an electrified performance boost for the turbocharged 1.6-litre petrol engine in the heat of the action.
As Toyota has discovered recently with its critically acclaimed
GR Yaris
, drawing that link between success in the WRC and rally-inspired products customers can actually buy in showrooms has a fantastic halo effect for the rest of the range. Ford has, of course, long experience of this and by pinning its hopes on a hybrid version of its fashionable Puma is putting a fresh spin on a proven formula.