News
Coming soon: Genesis GV60
Having launched with a range of conventional saloons and SUVs new luxury brand Genesis is already going electric with this all-new GV60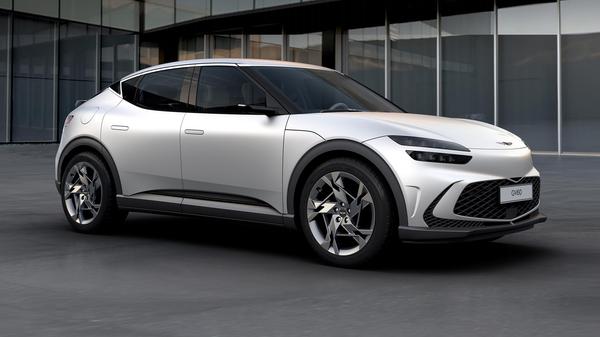 With its all-new GV60 electric car fledgling luxury marque Genesis has already started its transition from a builder of relatively conventional petrol and diesel saloons into an electrified brand. Fast work for a carmaker that only arrived in the UK this year and a journey that has taken many rivals years, if not decades to match. As part of the Hyundai family Genesis has greater resources to lean on than your average start-up, though, and its proven track record in other markets should give some reassurance to British customers new to its products.
Having been impressed with the quality feel of the
G70
,
G80
and
GV80
our only real criticism was the lack of any electrified option in the range, this a serious weakness given how hard rivals like BMW, Audi, Mercedes, Jaguar and others lean on
hybrids
as a gateway for customers into full
battery electric vehicles
, or BEVs in the jargon. The GV60 answers that, and in some style.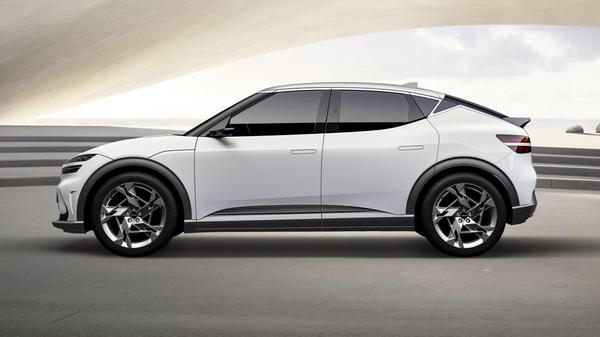 Built on the same platform as the impressive
Ioniq 5
and Kia EV6, the GV60 benefits from the shared resources and technology but puts its own premium twist on these common foundations. The crossover stance and sloping, coupe-like roof bring to mind other electrified rivals like the
Audi Q4 E-Tron Sportback
, against which Genesis will no doubt be pitching the GV60.
And where the Audi, and indeed the Ioniq 5 and EV6, prioritise range the GV60 tips the balance more towards outright performance, with the option of a 228 horsepower rear-wheel drive or 318 horsepower all-wheel drive standard models or a potent sounding 435 horsepower Performance version capable of 489 horsepower bursts in Boost Mode. There's even a Drift Mode if you fancy yourself as a bit of a hero at the wheel, though experience shows YouTube infamy is the more usual outcome of indulging in such features and it's probably best saved for use off the public road. Impressive stuff but if you indulge in the performance too often you'll likely fall some way short of the official best-case 229 miles of range as well, with even the rear-drive version only capable of 280 miles. In its most efficient form the Q4 E-Tron can do over 300 miles, which, along with its more recognised badge, may count in its favour for many buyers. On the flip side the GV60's combined 400V/800V electrical system could see you get from 10 per cent to 80 per cent
charge
in as little as 18 minutes, though you'll need to track down a 350kW charger to achieve that and the reality may not be quite as impressive on existing
public charging infrastructure
.
Given the strength of the competition and fact it's a new face on the scene how does Genesis hope to win buyers over? Well, it looks sharp for starters and, like the Ioniq 5, benefits from having a long wheelbase between which both batteries and occupants can luxuriate with space to spare. It's also packed with technology, a whole paragraph of the launch press release dedicated to driver assistance related acronyms. Digital rear-view mirrors and door handles that pop out as you approach are among the high-tech features and you'll be able to access and start your GV60 without using a key, the car unlocking itself automatically via phone app, facial recognition or fingerprint detection as you prefer. Suitably equipped the GV60 can even recognise your face and set up your preferred seating position and other preferences according to your pre-set configuration.
The bold exterior design is matched on the inside too, a floating centre console housing what Genesis calls its Crystal Sphere and, it's claimed, the driver's emotional and physical connection to the car. In reality that means an evolution of the rotary gear selector seen in other Genesis models, the ethereal backlighting contributing to the sense of high-tech luxury. Genesis hasn't confirmed pricing or on-sale dates for the GV60 quite yet but, given its ambitions and the speed with which the brand is evolving, we don't expect to be kept waiting too long.