News
Coming soon: Aston Martin Valhalla
950 horsepower, plug-in hybrid Valhalla shows Aston Martin's intent to beat Ferrari, McLaren and its other F1 rivals on road and track alike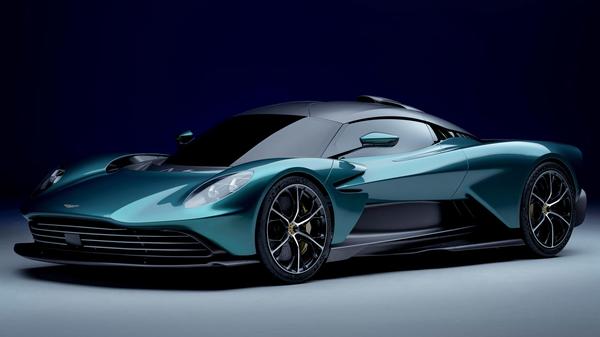 Aston Martin's road cars traditionally stick to the old-school, front-engined GT format you see in the
Vantage
and
DB11
, rather than the mid-engined arrangement used by the likes of Ferrari, McLaren and Lamborghini. But with the brand now competing in F1 under new owner Lawrence Stroll (father of Lance) a big shift is coming. And, presented on the eve of its home Grand Prix, this is what it looks like.
It's called the Aston Martin Valhalla, and is the brand's first series production mid-engined road car. A
plug-in hybrid
, the Valhalla combines a 750 horsepower turbocharged V8 petrol engine with two electric motors for a combined output of 950 horsepower, which is enough to challenge the likes of the (similarly electrified) Ferrari SF90 Stradale and put Aston Martin into the supercar big league over above new hybrid contenders like the new
296 GTB
and the
McLaren Artura
. Like all car manufacturers Aston Martin is facing the shift to electrification, the Valhalla described as a "formidable technological showcase" intended to manage that transition from internal combustion engines (ICE) and into full electric power. Given its proud traditions and long history Aston Martin needs to make a powerful statement about how it will achieve this, the Valhalla certainly hitting the bullseye there.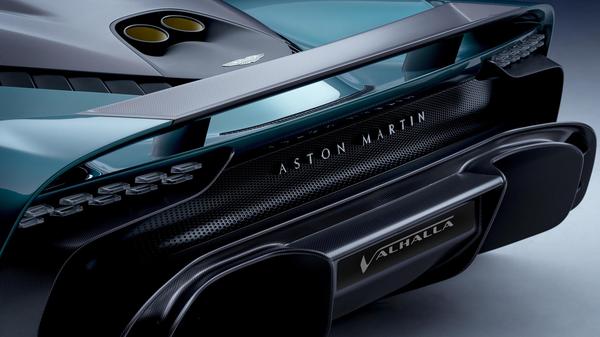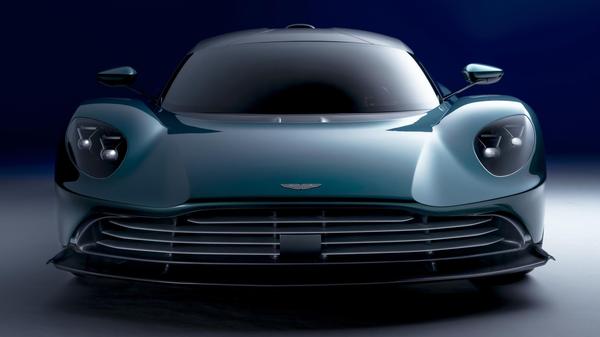 Inspired by the astonishing Valkyrie hypercar, the Valhalla may be relatively conventional in comparison but puts a similar emphasis on lightweight materials, stunning design and motorsport inspired aerodynamics.
With one electric motor driving the front wheels and another integrated into the ICE motor and its eight-speed automatic gearbox, the Valhalla can run at up to 80mph and for close to 10 miles on battery power alone. But the real drama comes when the petrol engine fires up too and the full 950 horsepower and 1,000Nm of torque is put to the road through clever electronics that combine rear-wheel drive balance with all-wheel drive stability. Huge downforce from the sculpted bodywork and a dedicated track suspension setting that slams the car to the deck like a racing car will all contribute to incredible circuit performance, with Aston Martin targeting a lap time of 6min 30sec around the famous Nürburgring. That's about 13 seconds faster than the most recent road car record, set by a souped-up Porsche 911 GT2 RS. But the Valhalla will also be able to operate just as comfortably on the road, with a nose-lift system to clear speed bumps and other obstacles you may encounter around town. It also features all the driver assistance features like adaptive cruise control, automatic emergency braking and blindspot monitoring you'd expect in any other modern road car. For all that the Valhalla quite clearly isn't any other road car. But as a statement of Aston Martin's future direction it's a dramatic shift and an exciting moment for this most prestigious brand.