News
Coming soon: Ferrari 296 GTB plug-in hybrid
Yes, Ferrari's new car has plug-in hybrid technology but also 830 horsepower and performance to smash its McLaren Atura rival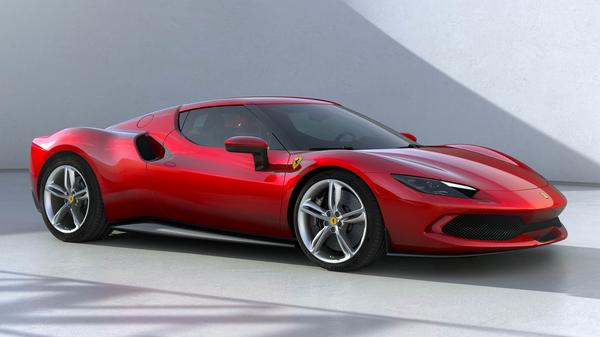 After the toe in the water of the LaFerrari a few years back Ferrari's switch to electrification really hit its stride in 2019 with the arrival of the 1,000 horsepower,
plug-in hybrid
SF90 Stradale. Now there's another Ferrari PHEV coming, this one called the 296 GTB and ready to go head to head with McLaren's new
Artura
.
Supercar fans love comparing stats and it's clear the 296 GTB is going to be the card to have in your 2021 pack of Top Trumps. With its all-new, 3.0-litre turbocharged V6 engine and electric motor working together it deploys a mighty 830 horsepower through an eight-speed automatic gearbox and its rear wheels, catapulting it from 0-62mph in 2.9 seconds and from 0-124mph in 7.3 seconds – half a second slower than the SF90 but still closer to hypercar pace of just a few years back and proof of the huge leaps in performance electrification brings.
Although it's not clear yet whether they will match up on price the car most people will be looking at as a comparison is the all-new McLaren Artura, which also features a 3.0-litre turbocharged V6 and plug-in hybrid assistance. Both are important cars as even supercar manufacturers adopt plug-in tech and the similarities – and differences – between the approach of McLaren and Ferrari will make for a fascinating head-to-head when the cars hit the market.
In pure horsepower terms the Ferrari hammers the McLaren's combined 680 horsepower, though the torque figures are closer, the McLaren's carbon fibre structure means it's lighter, it will go slightly further on pure electric power (around 20 miles against 15 for the Ferrari), it's only a tenth slower 0-62mph and both cars will hit 205mph flat out. The Ferrari's extra power does show in the mid-range, however, where it's a whole second faster from 0-124mph. Although Ferrari has used V6 and even four-cylinder engines in its racing cars before this is the first time a six-cylinder engine has been used in one of its road cars, the dinky 206 and 246 GTs of the 70s using V6s but sold under the 'Dino' badge. Formula 1 cars have long used hybrid-enhanced V6s, though, and Ferrari is always keen to draw technical links between racing success and its road cars. It has also confirmed participation in the new hybrid hypercar class in sportscar racing, which will see it compete at Le Mans against Porsche, Audi, BMW, Peugeot and others in an effort to repeat its domination of the race in the early 1960s.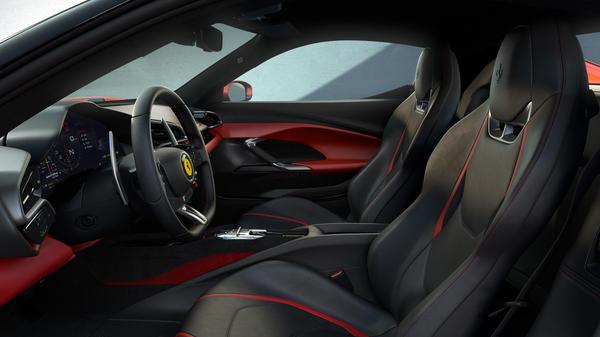 At the wheel of the 296 GTB owners can expect a taste of that racing technology for the road, with a host of driver assistance, energy recuperation and other features geared towards making deployment of that mighty power output as safe, easy and fun as possible. Ferrari owners will be familiar with the F1-inspired 'Manettino' driving mode switch on the steering wheel and, for the 296 GTB, this will be joined by an eManettino to select fully electric eDrive, Hybrid, Performance or Qualify modes, the latter maximising power delivery at the expense of battery duration. For owners looking to make the most of that the optional Assetto Fiorano package reduces weight, improves downforce and features uprated suspension and sticky track tyres among its upgrades.
Suffice to say, the 296 GTB is a hugely significant car for Ferrari and for the wider supercar world. We'll expect more information on pricing and an on-sale date in due course.