News
Coming soon: all-new Toyota Yaris
With strong competition from the new Renault Clio and Peugeot 208, Toyota's all-new Yaris confirms fourth-generation hybrid system, sharp styling and enhanced safety kit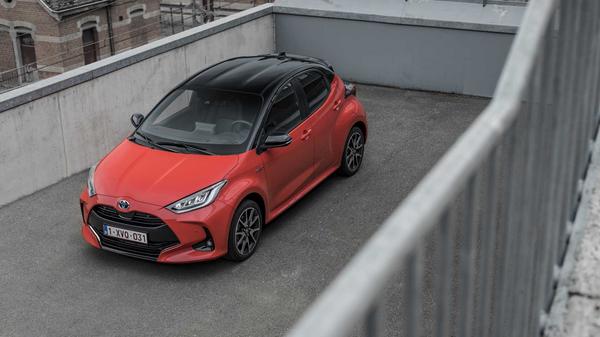 We're driving the new Toyota Yaris soon – ahead of that we've got details of the new model, along with fresh pictures showing off its bold new look.
Always competitive, the small car segment has seen some impressive new arrivals of late, the
Renault Clio
and
Peugeot 208
both raising the bar in terms of style, tech and performance while established favourites like the
Ford Fiesta
remain strong choices. Accordingly, Toyota has poured a lot of time, effort and engineering resource into this all-new Yaris. And it really is all-new. Car companies often talk about the platforms and architecture on which their cars are built, these common foundations often shared across many different models and requiring huge investment to develop. The Yaris uses a brand-new platform and engine, the car shorter than the outgoing model but lower and wider with a longer wheelbase. This improves the looks and interior space, with benefits to the handling as well. It hasn't been confirmed which engine options we'll be getting in the UK but Toyota is building the new Yaris with a 1.0-litre engine from the previous model and an all-new 1.5-litre three-cylinder, both petrol and the latter also available as a hybrid. It's this model Toyota is making the most noise about, promising a greatly increased electric-only range for town driving and significantly improved acceleration for the motorway. This includes two seconds lopped off the time it takes to accelerate from 50mph to 70mph, making the process of merging into fast-moving traffic from a slip road much less stressful.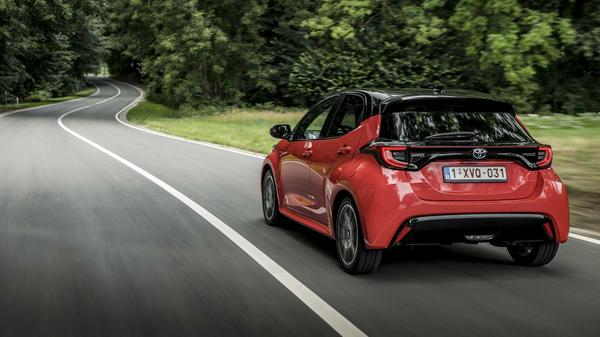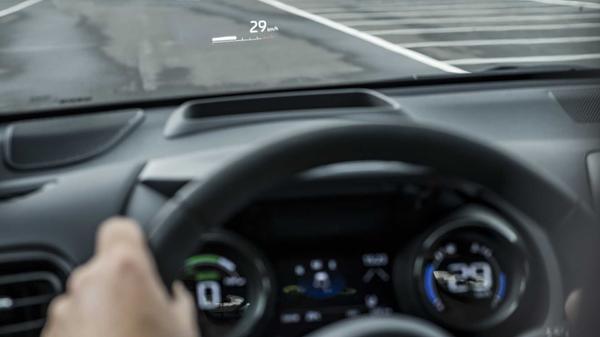 While you can't plug it in to charge Toyota promises the new system means you can travel further – and faster – without waking up the petrol engine and contributes to fuel consumption a fifth better than
the outgoing model
. Non-hybrids will have a six-speed manual gearbox, with a 'CVT' automatic option. An electronically controlled 'e-CVT' will feature on the hybrid.
Safety tech is also hugely expanded, with the automatic emergency braking system now able to detect errant pedestrians walking into your path day or night, as well as cyclists and other hazards. There's also system to alert you if you're pulling out into the path of something from a side road, and apply the brakes if necessary. Lane keeping, active cruise control and other systems also feature, though we'll have to see which are included as standard on UK models. Often favoured by younger drivers, tech is important for small cars and the new Yaris features wireless connectivity for
Apple CarPlay and Android Auto
, plus app connectivity to preload routes into the navigation, check the status of the car and even download driving stats. A wireless charger will also be available, along with driving information projected onto the windscreen to support Toyota's "eyes on the road, hands on the wheel" mantra. Expect more information – and a full Auto Trader Expert Review - on the new Toyota Yaris soon.