News Best Value New Car 2020 – Dacia Duster
Find out why the Dacia Duster is the 2020 winner of our Best Value New Car award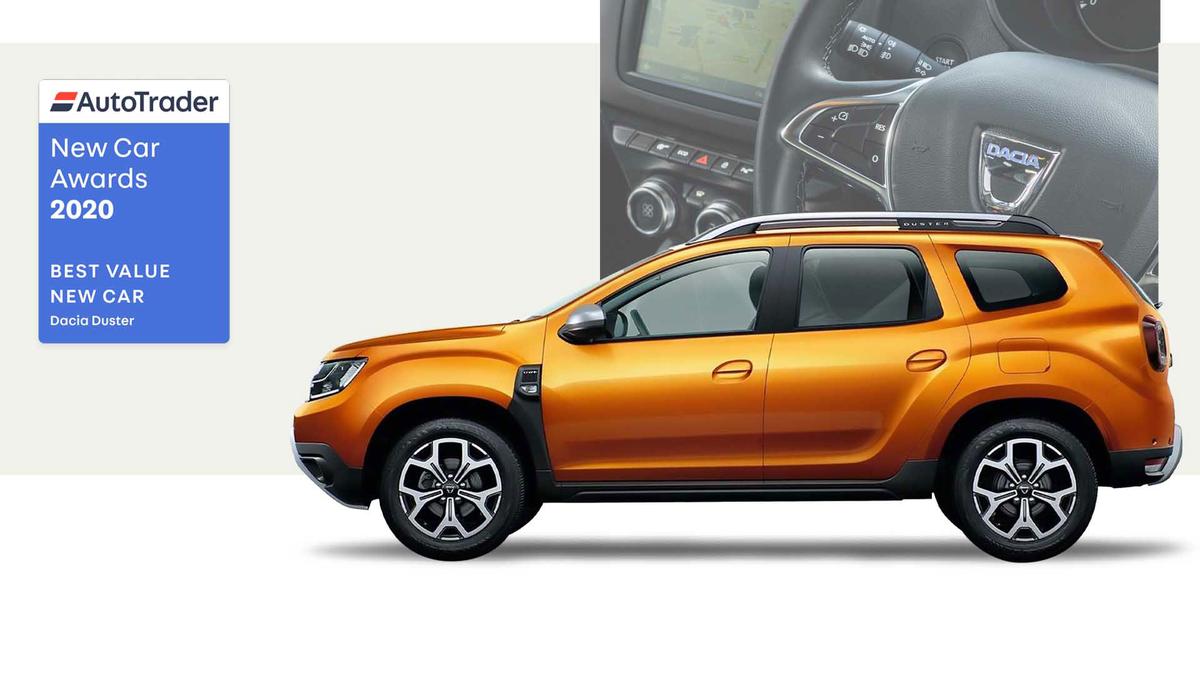 View gallery
Maybe you're trying to re-allocate some of the household budget or you just don't like paying over the odds for things. Whatever the reasons, seeking the best value out of your new car is a strong motivation for many drivers and the overriding concern in many buying decisions.
The good news? Affordable cars are getting better all the time, reflected by the 38 models competing for this most important award. The
Dacia Duster
is a worthy winner here, though you also scored the
MG ZS
and
Kia Sportage
in the value stakes.
"Look how much you get for your money!" said one satisfied Duster owner. "For less than £15K I have a reversing camera, nav system, air-con, electric windows and mirrors, a high driving position and
CarPlay and Android Auto
connectivity plus, because of the low depreciation, my payment plan is crazily cheap." Another says "It's a brand-new car for second-hand money – forego the soft-touch plastics and you've got a great car for the family!"
Interested in buying a Dacia Duster?