News
10 show-stopping cars from Goodwood SpeedWeek
Live from Goodwood SpeedWeek, we share some of the cars that caught our eye.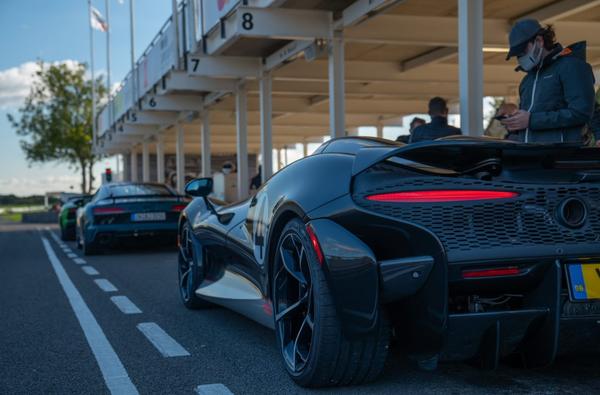 Goodwood has reinvented its Festival of Speed and Revival for the coronavirus age with a new live-streamed event called
SpeedWeek
, which you can watch unfold from the comfort of your sofa over the next three days with our own Rory Reid among the team of presenters. There are two live streams on tap, one featuring racing and the other geared more towards entertainment. Or you can catch up with the highlights next Wednesday and Thursday on ITV4. Ahead of that we've been down to Goodwood to check out some of the craziest road-legal cars taking part, some of which you'll be able to see in action in the Supercar Run – here's our top 10!
McLaren Elva
The Elva is McLaren's first open cockpit model and also its lightest yet, which is saying something given all its cars are made from carbon fibre. Powered by an 815 horsepower turbocharged engine, the Elva is faster off the line than even the track-focused
Senna
and uses clever airflow to create a draught-free 'bubble' for its occupants. Just 249 will be made, prices starting at £1.4m.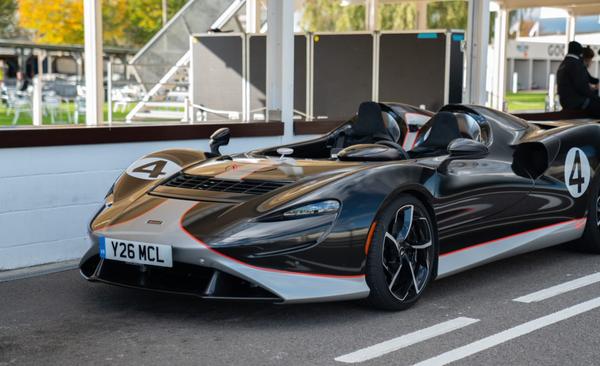 Dallara Stradale
Italian brand Dallara is well-known in the motorsport world and builds racing cars that compete in a host of different series across the world. The Stradale – Italian for 'street' – is its first step into road cars, albeit a small one given how extreme it is. About half the weight of something like a Porsche 911 Turbo, the Stradale only needs a small 2.3-litre Ford engine to deliver performance as race-focused as the design.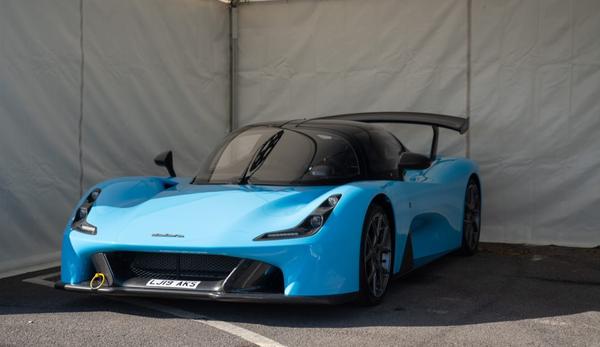 Jannarelly Design-1
Surrounded by classic racing cars like Jaguar E-Types and old Ferraris in the Goodwood paddock the Jannarelly Design-1 looks like something of similar vintage. It is in fact a very modern design, though it riffs on the more old-school driving thrills of traditional sports cars. Very light and powered by a 325 horsepower Nissan engine, it starts at around £90,000 and is available in open and coupe versions.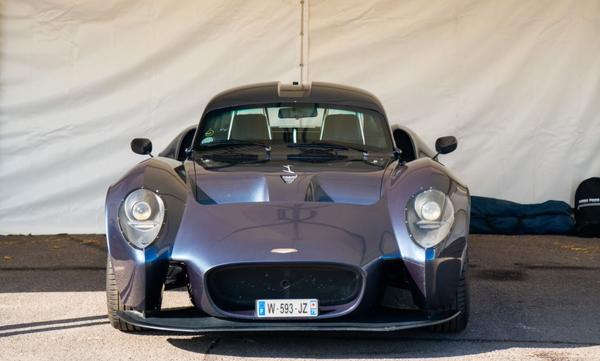 Metro 6R4
Like all Goodwood events, SpeedWeek celebrates motorsport in all its diverse forms and is packed with amazing cars from across the ages of racing and rallying. The infamous 'Group B' era of rallying spawned some of the most extreme of all, the humble Austin Metro (originally launched 40 years ago in 1980) spawning this mad '6R4' version with huge wings and a roaring V6 engine where the rear seats would usually be.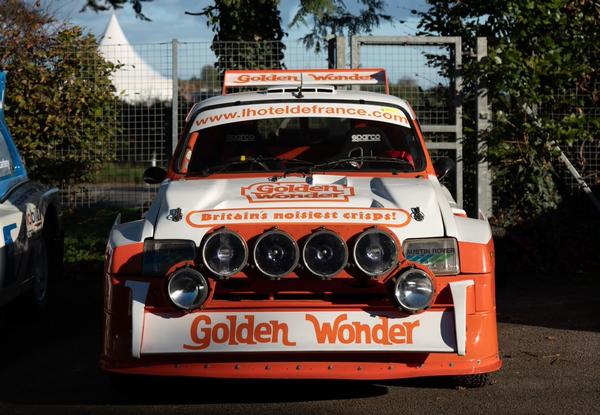 Audi R8 Green Hell Edition
By supercar standards the
Audi R8
is a relatively usable machine, delivering mighty performance but also four-wheel drive Quattro security and all the toys you'd want. This Green Hell Edition is rather special though and takes its name from the popular description of the forested Nürburgring racetrack in Germany where the R8 has scored multiple wins in the 24-hour race held there each year. Just 50 will be built, making this a true collector's edition.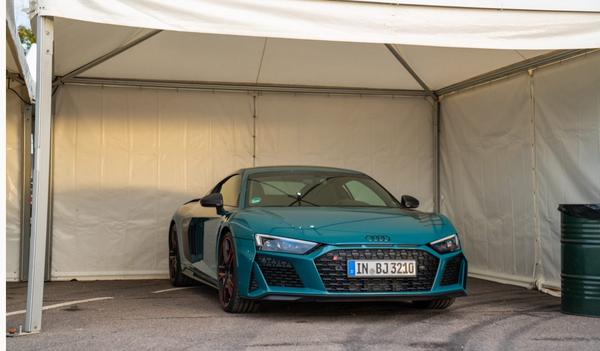 Toyota GR Yaris
The
Toyota Yaris
might be a surprise appearance surrounded by supercars and racing machinery but this one – the GR Yaris – is something a bit special. The basis for the rally car driven by current World Rally Championship leader Elfyn Evans, the GR Yaris features a 257 horsepower engine, four-wheel drive and could be yours for less than £30,000. A true pocket rocket.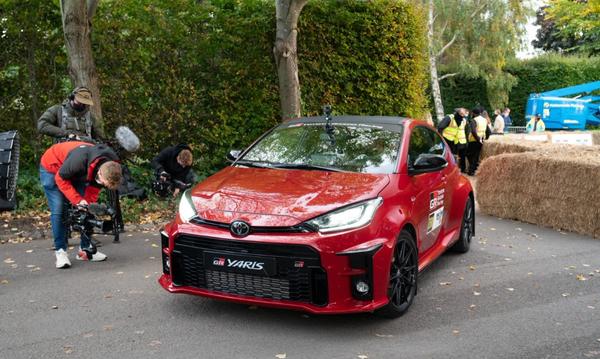 Zenvo TSR-S
Danish supercar brand Zenvo might not be as well-known as Pagani, Koenigsegg and the rest but its cars are arguably just as dramatic in looks, performance and quirky technology. Packing an astonishing 1,177 horsepower the TSR-S can hit 0-62mph in 2.8 seconds but its most distinctive feature is its giant 'Centripetal Wing', which tilts from side to side in corners deliver maximum downforce. It looks mad in operation but the cornering speeds it delivers are frankly extraordinary.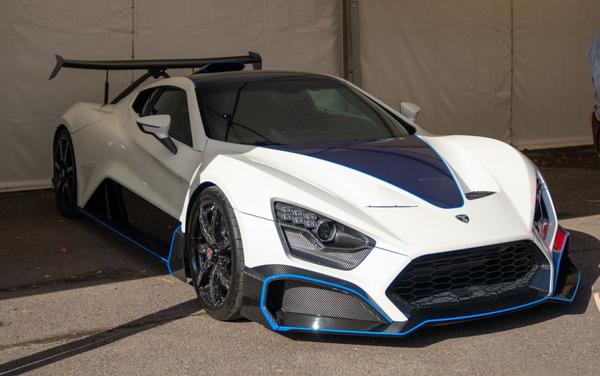 Ferrari SP2 Monza
Given a rivalry that extends back decades there was no way Ferrari would let the McLaren Elva steal the limelight at SpeedWeek, the SP2 Monza following a similar path of extreme performance and open-air thrills without so much as a windscreen to get in the way of appreciating its 810 horsepower V12 and lightweight agility. A race between this and the Elva would be our dream SpeedWeek track battle if anyone's up for it…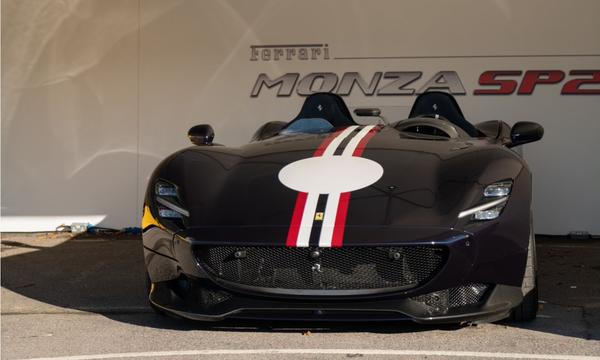 Lotus Evija
Lotus is known for small, light and simple sports cars popular with enthusiasts for both road and track day driving. The Evija is a bold step into a new, electrified world, however, and puts Lotus into a very different league. Aerodynamic 'tunnels' in the bodywork give it an amazing look while its four electric motors are good for 2,000 horsepower (yes, 2,000) and over 200mph. It will even do over 200 miles on a single charge.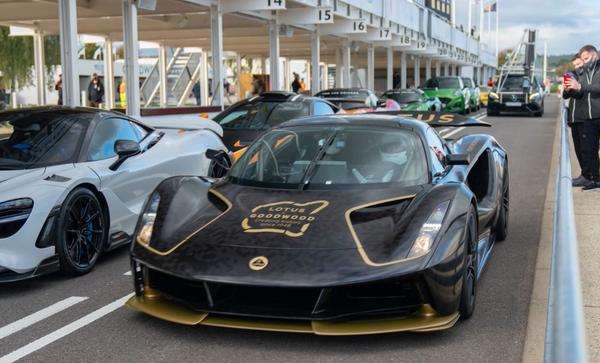 Lamborghini Aventador SVJ
The Lamborghini Aventador celebrates its 10th birthday in February and is hardly the newest car at Goodwood SpeedWeek. But it might – still – be one of the best, Rory Reid describing it as the ultimate supercar in
his video review
on the Auto Trader YouTube channel. The Aventador doesn't do gimmicks, but the drama of its looks, and the incredible sound of its 770 horsepower V12 engine, mean it doesn't need to.