Expert Review
McLaren Senna Coupe (2018- ) review
Named after McLaren's most legendary Formula 1 driver, the Senna's goal is to channel his spirit into the driving seat of a car focused on the track, but also able to deliver on the road.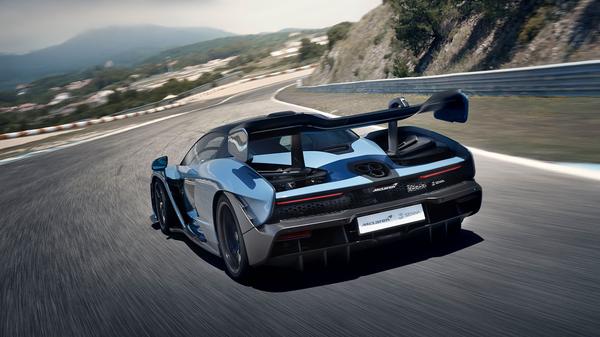 The Auto Trader expert verdict:
McLaren's goal was to build the ultimate road-legal track car, and the Senna makes no compromises in achieving it. As wild to look at as it is extreme to drive, the Senna bridges the gap between track-only hypercars and road-going supercars in spectacular fashion. It is already a sell-out success.
Reasons to buy:
Pushes boundaries of performance
Emotive link to McLaren history
Hypercar speed without the hybrid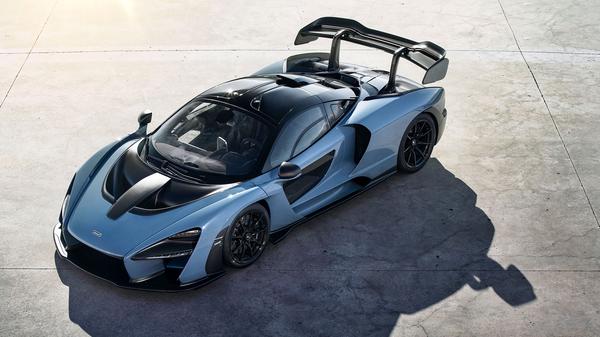 How good does it look?
McLaren boasts that the Senna's styling is uncompromising, and it's certainly delivered on the promise. While recognisably related to the 720S supercar and featuring a similar mid-engined layout and distinctive 'dihedral' doors, the Senna's styling is extreme and inspired by the goal of creating maximum downforce on the track. The giant rear wing dominates and moves through a range of 35 degrees, depending on the car's configuration, while variable, contrast-coloured flaps in the wheelarches do the same at the front. Everywhere you look there are wings, flaps, air intakes and vents, but they're all promised to have a functional effect. While they clearly grab the attention, they are all functional. Among the more distinctive features are optional glass panels in the lower sections of the doors that provide an unusual view both into and out of the car.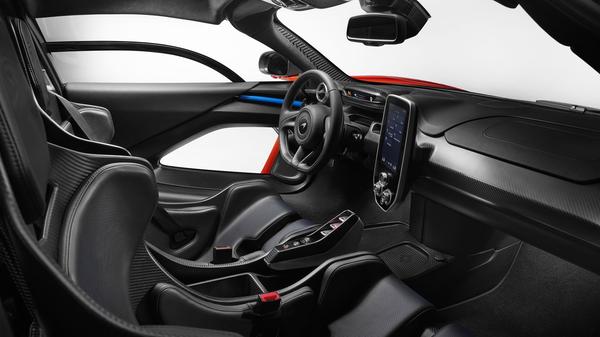 What's the interior like?
In keeping with the Senna's extreme ethos, the interior is the visual representation of the weight-saving mentality in its design, and McLaren's history as a carbon fibre pioneer. The lack of carpets or trim saves weight and shows the material to best effect. Owners are able to customise the interior to taste, and there are loads of varied options. However, the consistent theme is one of pared-back minimalism; the one-piece carbon fibre seats are a lot more comfortable than their minimal padding would suggest. As in all McLarens, ergonomics are excellent, with lots of adjustment in the seating position and good visibility for a car of this kind. There are very few buttons, as most systems are controlled through a large, tablet style touch-screen angled towards the driver. Some controls have moved – door releases and window controls included – into the roof, and this will take a little getting used to.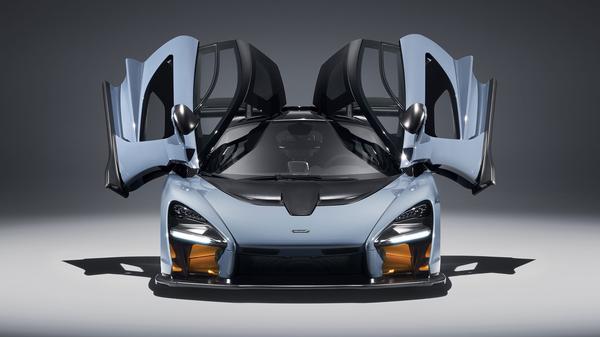 How practical is it?
The Senna is built for one job and one job only – going fast. So pack light. The only storage space in the Senna is a small shelf behind the seats, and a chamber beneath it big enough to carry a helmet and race suit for each occupant. For all the wild looks and circuit-ready design, the Senna is like all other McLarens and actually quite usable. The side glass in the doors helps you place the car on the road, and provides a useful visual reference for parking. If you opt for the glass bulkhead, rear visibility is reasonable and not restricted by the wing, thanks to its raised position. You can even equip the car with parking sensors and a rear-view camera if necessary, and if you need to clear speed bumps or steep driveways, you can pull a stalk by the steering wheel to raise the ride height.
What's it like to drive?
Everything about the Senna looks intimidating. But McLaren's fixation with putting the driver at the centre of the action means it's easy to drive, with fast, accurate steering and instant responses to all controls. You might think that makes it twitchy, but it's surprisingly calm. There's a hugely complicated suspension with two road modes and one lower, harder track-only configuration. Like all McLarens, it means the car can remain relatively supple over big lumps and bumps, though the Senna is admittedly harsher over surface imperfections and potholes than others in the range. Overall it's a beautifully balanced car to drive, and the controls are so well set up, it's enjoyable at a fraction of the speeds it's capable of on track. Once you hit those speeds, its limits are quite simply extraordinary, but the real trick is that it's enjoyable and interactive well within them.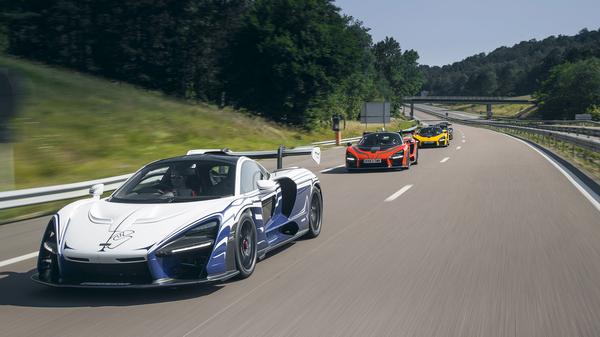 How powerful is it?
Performance is, in a word, extraordinary. Even by the standards set by other super and hypercars, the Senna is incredibly, unrelentingly fast. This comes as much from weight saving as it does horsepower: the Senna weighs about the same as a typical hot hatch, while having four times the power. Engine response is instantaneous, with the engine pulling hard from anywhere in its rev range and unburdened by excess weight, turbo lag, or any of the other issues faced by rivals. The sound is harsh, and you feel every last vibration through the structure, but this is all part of the excitement. The acceleration is incredible even without using all the revs. It's almost too much for the road, but on the track it comes into its own: the downforce generated by that enormous rear wing meaning it can carry the speed through the corners, as well as along the straights.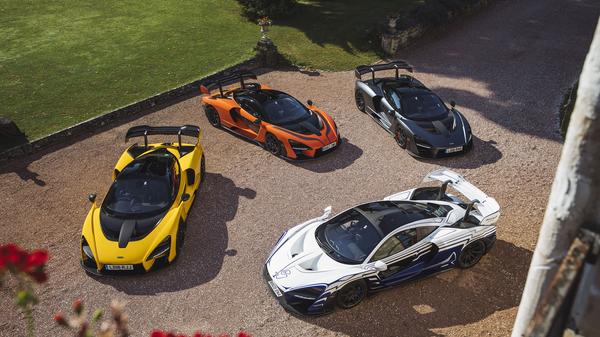 How much will it cost me?
McLaren is only making 500 Sennas and they have all sold out, despite the £750,000 starting price. Many will have cost owners a lot more given the scope of personalisation options available. It's likely no two Sennas will be the same. People buying such cars will be banking on a return on their investment when they come to sell. Racking up the miles will have a big effect on value, but for those untroubled by such concerns, there should be little to worry about. The lack of weight in the car will have a beneficial effect on fuel consumption – at least on the road. Given the mileages likely to be covered, costs for such cars will be more focused on storage, cleaning and other such upkeep, rather than ongoing maintenance. Though this will of course be necessary and, by its nature, specialist and expensive.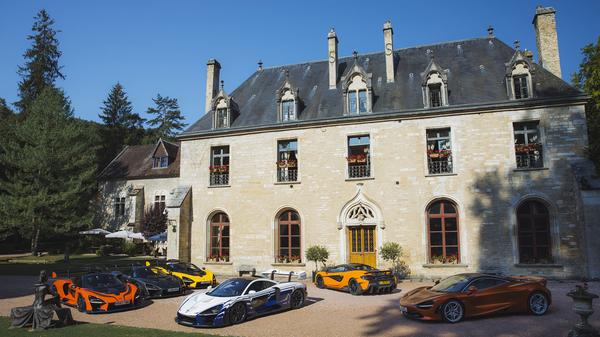 How reliable is it?
Accurate reliability data for the Senna is currently unavailable, and as a manufacturer, McLaren Automotive is a young brand and its products don't appear on mainstream reliability comparison databases. Anecdotal evidence has indicated glitches with earlier models, in particular in relation to sat-nav and infotainment systems. But McLaren has been learning fast, and given the exclusivity of its operation, can afford a direct line of communication with customers to address issues and, where necessary, offer both electronic and mechanical upgrades.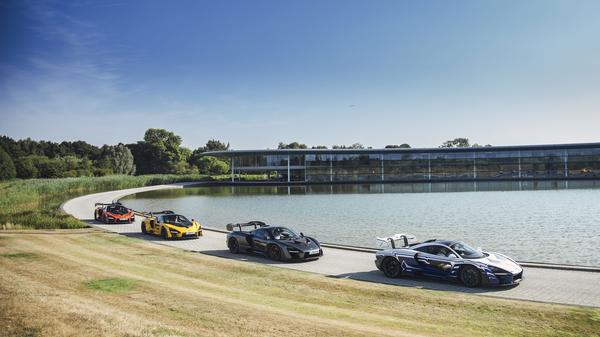 How safe is it?
While driver assistance systems and other technology are prevalent on more conventional cars, the McLaren Senna puts more emphasis on the driver when it comes to staying out of trouble. So there's no lane-keeping assistance, blind spot monitoring, or other such support. You're not completely on your own though, and given the power going to the rear wheels, you'll be glad to hear there's both traction control and a Dynamic Electronic Stability Control system, both of which adjust according to which driver mode you're in. The brakes get ABS, pad wear sensors and Brake Disc Wipe technology in wet weather, but the biggest impression is of the sheer power – from 124mph to zero the Senna pulls up a whole 16 metres shorter than its 720S relative. There are regular three-point seatbelts for use on the road, but on the track you get six-point race harnesses and the protection of a racing car style carbon fibre structure.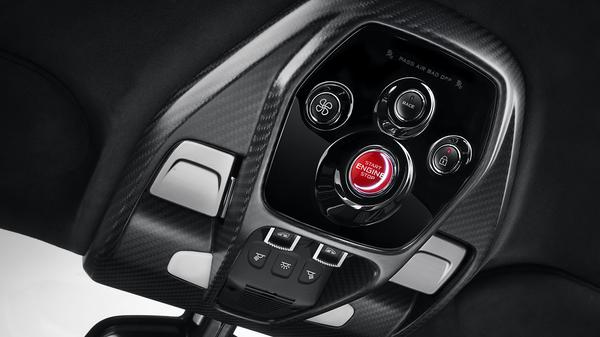 How much equipment do I get?
Most Senna customers have indulged in the near-endless customisation options available through McLaren Special Operations (MSO). This is over and above an already generous standard specification, which includes soft-close doors, power mirrors with electric demisting, LED headlights, keyless entry/start, alarm and immobiliser, tracker, a choice of leather or Alcantara/faux suede trim, and dual-zone climate control. No-cost options include Pirelli P Zero tyres in place of the track-optimised (but road legal) Trofeo R fitted as standard, the glazed rear bulkhead, a choice of five 'By McLaren' interior design packages, super-lightweight carbon fibre seats in a choice of three sizes, and the choice to delete the climate control in place of air conditioning to save weight. There are 18 standard colour options, a further 16 via the MSO Defined range, or endless choice via MSO Bespoke. Full 'visual' carbon fibre panels and 24-carat gold engine bay heat shielding are among the more expensive options.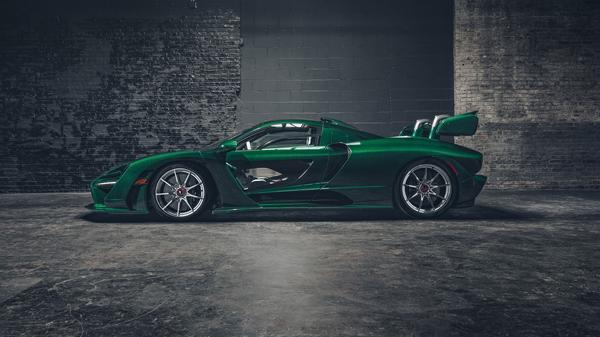 Why buy?
People in the market for something like the McLaren Senna will likely already have a fleet of supercars to choose from: some perfect for use on the road, with others specifically set up for driving on the circuit. So why invest in another? The Senna's real trick is to be both fun to drive – and be seen in – on the road without compromising its pure, undiluted track performance. Achieving that has required some very intensive and clever engineering, wrapped up in styling impossible to mistake for anything else. That's a powerful draw for any supercar fan. Given its status, the motivation for many buyers will, however, be with an eye for investment value, and a hope for profit when it comes to selling. But McLaren has designed this car for driving, and hopefully a good number of owners will enjoy its talents in this arena too.