News
Best Car for Dog Owners 2020 – Skoda Karoq
Find out why the Skoda Karoq is the 2020 winner of our Best Car for Dog Owners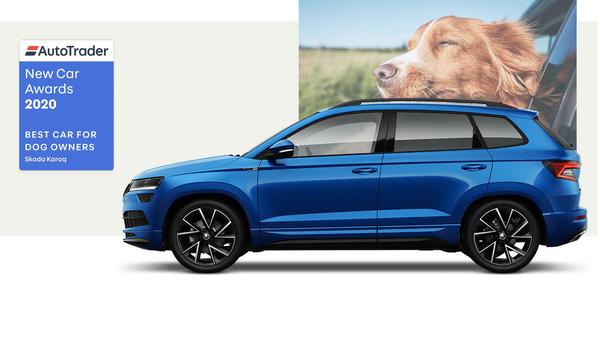 Choosing the right car for your four-legged friends is a challenge many face, underlined by the fact 34 cars were in contention for this prize. Comfort, space and practicality are clearly top of the list for dog owners, with big boots and flexible load areas also important to accommodate the crates, harnesses and restraints required by law for safely transporting your pet.
The
Kia Sportage
and
Volvo XC60
both scored well, which isn't surprising given their tough, outdoorsy image. But the
Skoda Karoq
was a clear winner, with owners complimenting it for ease of parking, safety features, running costs and the range of accessories.
"Easy and comfortable to drive with great reliability," said one owner. "I love the amount of space this car has," said another. "I have four dogs, which requires a big boot."
These qualities certainly fit with Skoda's reputation for building reliable, practical and no-nonsense cars perfectly suited to slotting into hectic lifestyles. In this respect the Karoq is a worthy winner.