News
Best 7 Seater 2020 – Volvo XC90
Find out why the Volvo XC90 is the 2020 winner of our Best 7 Seater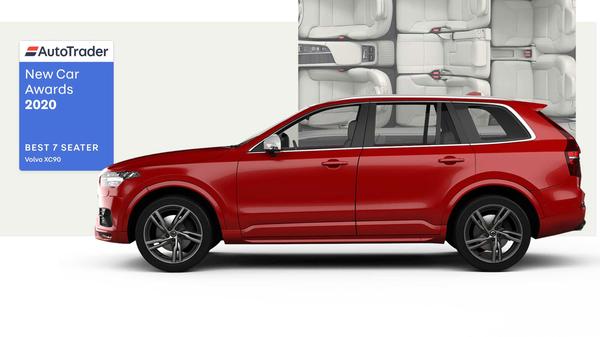 Given the size of most modern child seats anyone with more than two kids probably needs to consider a
seven-seat
car of some sort to fit the family in, making this an important category for buyers.
Kia's products are regular top scorers in all categories in our awards and you like the
Sorento
for its combination of affordability and practicality. The
Peugeot 5008
is another popular seven-seater but our winner this year is the
Volvo XC90
, reflecting the fact style is as important a consideration as practicality in this class. And with a top score in all but one of the 16 judging categories, the big Volvo took a commanding win; poor visibility when parking the only thing owners found fault with. Best make sure yours has the 360-degree parking cameras...
The freedom to easily adapt that huge amount of space to differing requirements is one recurring theme in your comments on the XC90, the ease with which the seats can be folded for carrying big loads or different configurations of passengers going down well. Comfort and long-distance refinement were also big factors. "It does absolutely everything I could possibly require and it's superbly comfortable," said one owner.
We couldn't agree more.