Advice
How to SORN a car and tax, insure and scrap it?
You need to declare your car as SORN if you stop taxing and insuring it, and want to declare it off the road. In just a few easy steps, you can register your SORN vehicle with the DVLA, by applying online or through post.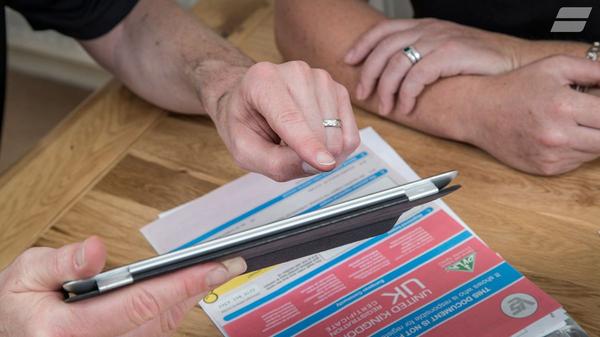 What does SORN mean?
SORN, which stands for 'Statutory Off Road Notification', is a legal requirement that requires you to declare your car as SORN to the DVLA if your car is not being used on the roads and you no longer pay road tax or have insurance.
If you put your car off the road and stop taxing and insuring your car without informing the DVLA about it, you can be fined. You can also be fined if you keep a SORN vehicle on the road.
When should I make a SORN?
You'll need to SORN your car if:
• You stop taxing and/or insuring your car • You want to remove parts of your car before scrapping it • You buy a car, and you don't tax and insure it straight away (remember, vehicle tax doesn't transfer to a car's new owner anymore) • You buy a car that's already been SORNed by the previous owner (since SORN is non-transferable, so you'll need to SORN it yourself)
How to SORN a car
Declaring your car as off road is easy to do, and it only takes a couple of minutes to do so using the SORN form available
online on the DVLA website.
You need the car's registration number and make and model information, along with the 11-digit reference number from your car's V5C logbook, or the 16-digit reference number from the V11 car tax renewal reminder. If you don't want to SORN your car online, you can do it by post or over the phone. To SORN your car by post, you'll need
form V890
, which you can download and print online or you can pick up from the Post Office, or you can call 0300 123 4321 to notify DVLA.
What happens if you don't SORN a car?
The DVLA knows when your
Vehicle Excise Duty (VED)
has expired, and it can also cross-reference that information to see if you're properly insured. If your car isn't taxed and insured, and haven't SORNed your car, you'll get a warning letter.
If you don't SORN your car after the letter, you'll get an £80 fine if your road tax has expired, for being the registered keeper of an untaxed vehicle under the Vehicle Excise and Registration Act. This fine can be reduced to £40 if you pay the penalty within 33 days. If you keep your car uninsured, under the 'Continuous Insurance Enforcement' rule implemented in 2011, you'll be penalized for being the registered keepers of an uninsured car and a £100 fine will be imposed. The fine can be reduced to £50 if you pay within 33 days. If you keep ignoring these penalties, you'll have to go to court and could get fined up to £1,000 – plus costs – for tax or insurance. If you're driving an untaxed or uninsured car around, you're also liable to police prosecution and a fine of up to £2,500.
How long is a SORN valid?
A SORN lasts for an indefinite period of time. This means that it's a one-time application that you need to make to the DVLA, and it doesn't need to be renewed.
Until 2013, SORN had to be renewed every year. However, the government decided to remove these repeat renewals in order to cut down on unnecessary red tape.
How much does it cost to SORN a vehicle?
Where can I keep a SORN vehicle?
It's important to note that a SORNed car has to be off the road. You can keep a SORN vehicle in:
• a garage • on private land • your driveway If it's still parked on a road, even if you're not driving it, you can't SORN it, and it will still have to be taxed and insured.
How to unSORN a vehicle?
If you want to get your car back on the road, you just need to tax and insure it again to cancel SORN.
A SORN declaration doesn't run out, so it'll keep going until you tax the car again, when it will be automatically cancelled.
Does a car need MOT if it's SORN?
No, a SORN car doesn't need an MOT as long as it doesn't come back on the road. If your vehicle already has
an MOT certificate
when you SORN it, it'll remain valid until its expiry date.
If you want to unSORN your car, you need to make sure that your car has a valid MOT. Driving a SORN car on public roads is allowed only if you're taking your car to an MOT centre or for any other car testing appointment. You must make a booking beforehand for the test so that you have proof of the appointment to show in case you get stopped by the police.
Does a SORN car need insurance?
You're not required to have an insurance cover for a SORN vehicle. You'll need to cancel your insurance in order to get a refund once you declare your car SORN.
Remember, if you wish to get your car back on the road, you need to insure your car before you start driving it.
Do you need to tax a SORN car?
No, you don't need to pay car tax for a SORN vehicle. Once you register your car as SORN with the DVLA, you automatically get a full refund for all the remaining taxed months.
If you want to unSORN your car, you need to tax and insure your car again before you put your car back on the road. Make sure the address in your logbook is correct as all refunds will be processed using the address mentioned on the V5C once you register car as SORN. Related:
How do I transfer ownership and tax for a used car I've bought?
Do I need to SORN my car before I scrap it?
If you want to retain some parts of the car to sell or keep them with yourself, you need to declare SORN before scrapping your car. In this case, you must keep your car off the road.
If you don't wish to remove any car parts before scrapping your car then there's no need to declare SORN – you just need to
inform the DVLA that you've scrapped your car.
Can I SORN my car without a logbook?
Yes, you can SORN your car without a logbook using the 16-digit number on your V11 tax reminder letter, however, you'll only be able to declare SORN by post and not online.
Declaring SORN using the 16-digit number on your V11 tax reminder letter takes your car off the road from the first day of the next month from when you apply. To SORN your car immediately, you need your V5C logbook as you need to provide the 11-digit reference number. In case you don't have your V5C and you choose to apply by post using your V11 letter, you can apply for a new logbook at the same time using a V62 form when you send in the V890 form for SORN declaration. It will cost you £25 to be registered as the keeper of the car.
How to check if a car is declared SORN
Can I test drive a SORN car?
No, you can't test drive a SORN car unless the seller has a big enough private ground for you to test drive the car, or the seller re-taxes and insures the car so that it can be put back on the public road.

How can I sell a SORN car?
You can sell a SORN vehicle by:
• Taxing and insuring your car and getting a valid MOT to unSORN your car and get it back on the road • Selling your car as it is – SORNed. Remember, SORN is not transferrable so the buyer would have to either register car as SORN again or tax and insure the car • Scrapping the car Related:
Getting your car ready to sell