Feature
Behind the name: The Skoda Kodiaq on Kodiak Island
What's in a name? We head to Alaska to find the world's largest bear, which gives Skoda's big SUV its title.
"Oh, it's wonderful," trills a Kodiak resident as she sees the name badge adorning the boot lid of the red Skoda SUV. "Can we buy one?"
Ah. Sorry madam, no you can't. The
Skoda Kodiaq
may have sold in its hundreds of thousands around the world, but you can't buy one on the island that shares its name. Or, in fact, anywhere else in the US state of Alaska, or indeed in North America. The lady admiring our car looks a bit gutted by the news. But we're not here to try to sell the Kodiaq, as it's doing quite well on that front already. No, we're here to see what's in a name. The Kodiaq takes its badge from the world's largest bear, the Kodiak, which itself takes its name from this Alaskan island. But how does a remote enclave of hardy fishermen, bear hunters and US Navy Seals reflect a
seven-seater
family car
most commonly seen in the Waitrose car park?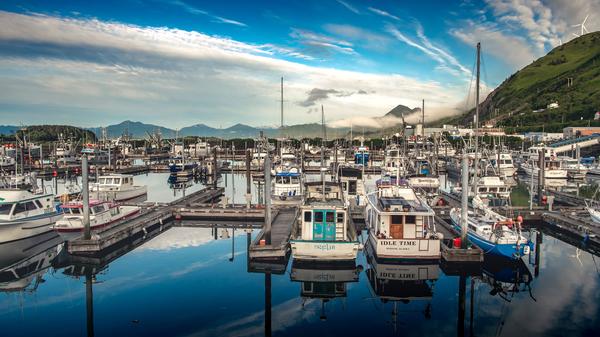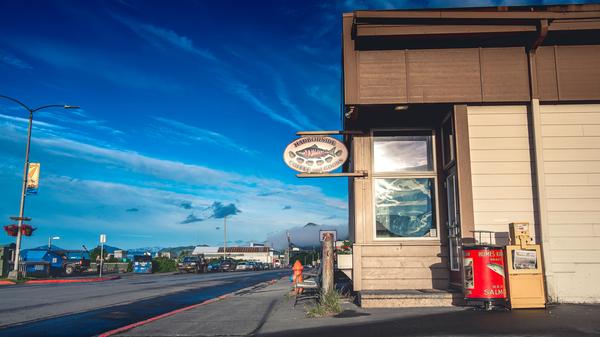 The Kodiak Archipelago sits 250 miles south west of the Alaskan city of Anchorage, and is dominated by Kodiak Island, the second largest island in the US after the big island in Hawaii. We're based in the main city, Kodiak. Notice a theme?
Although technically a city, Kodiak is small, with a population of around 6,000. It's a small outpost nestled in some spectacular, lush scenery that evokes the visual splendour of Scotland, Switzerland, Norway and Hawaii. The weather is, according to locals, usually pretty soggy, which has led to a broad palette of greens splashed over the mountains that soar over the surrounding bays and harbours. We're lucky; the sun is shining and the weather is a distinctly balmy 13 degrees C, which – we're reliably informed – is impressively warm for July. Skoda has brought over two French-registered Kodiaqs to show the inhabitants, two years after the car was first launched, and we've tagged along. Think of it as the automotive equivalent of taking your kids to see the town where you grew up. Skoda's PR man reveals that his colleagues in Skoda's home country of the Czech Republic refer to the Kodiaq as the brand's "big bear", which at least fits in with the ursine connection. Bears are a very big deal on Kodiak, according to local wildlife expert Matt van Daele (pictured below). "One of the things Kodiak is known for is that we've got the largest bears in the world, and we've learned to live alongside them," he says. "On the archipelago there's about 13,000 people and about 3500 bears. People accept bears as being an essential part of the Kodiak ecosystem and a fundamental part of our character." Wild Kodiak bears, which are a subspecies of brown bears, can reach almost 700kg in weight. Appropriately, the Kodiaq is the biggest car in the Skoda range (although the Skoda looks pretty small alongside the many massive American trucks on Kodiak). Many people on the island fix bells to their clothing when hiking through the countryside, letting bears know they're there, and as a result, interactions between people and bears are rare. If you try really (really) hard, you can draw a parallel with the Kodiaq's safety systems, such as adaptive cruise control, which will detect other cars and keep a safe distance. It's extremely unusual for a Kodiak bear to attack a human, and we're assured by Skoda PR that the same is true of the Kodiaq car. It's maybe because of this natural aversion to unexpected confrontation that we spectacularly fail to find any bears during our time in Kodiak. The only ones we see are stuffed and mounted in the lobby of virtually every hotel.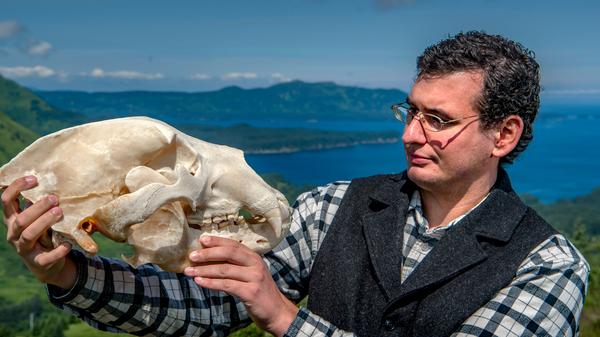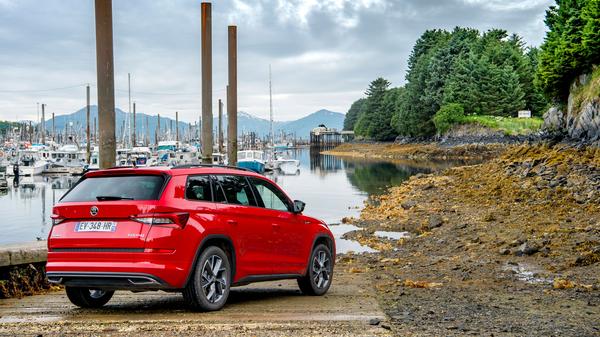 "It's very special that Skoda picked Kodiak out of the whole globe, and decided to name its new car after that. It's a pretty neat thing," says van Daele.
"It's great, it's put us on the map," adds town mayor Pat Branson, enthusiastically. "We have Kodiakans who have seen the cars all over the world and send me pictures. Even in Alaska, we're off the beaten path and it takes a little effort to get here, so having the cars here is pretty exciting. People love the car and like seeing it and we wish we could have them sold here. It's the kind of car that would be used well here, it's very practical for the environment." Sadly, only two cars and very few spare parts have made the trip over to Alaska, which means we can't put Pat's claim to the test. The furthest
off-road
we go is on a beach half an hour outside of Kodiak City, where photographer Andy grabs some snaps. On-road though, performance is very good. You can read in detail how much we like the Kodiaq by
reading our Expert Review
. Suffice to say, we like it a lot. The two cars in Alaska are powered by a 1.4-litre petrol engine with 150 horsepower, which is plenty. Although it's not exactly a rocket ship...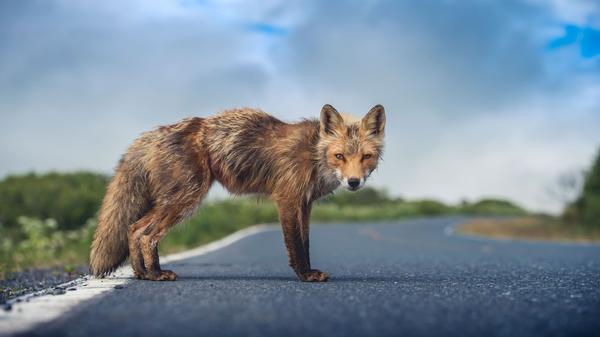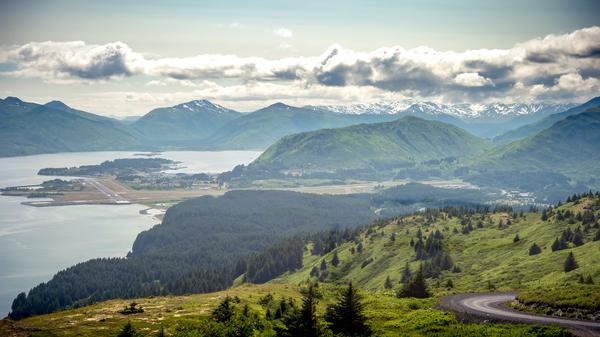 Speaking of rocket ships (and tortured segues), that brings us nicely to one of Kodiak's more unexpected attractions. Around 40 minutes out of Kodiak City is the Pacific Spaceport Complex: a launchpad for rockets, both commercial and military. Being next to a very large, very empty patch of ocean makes Kodiak Island an ideal location to fire things into the great beyond, and customers from NASA to new private start-ups are regular visitors to the facility. It hosts two launchpads to propel satellites into orbit and to test new rocket technology.
It's all a far cry from the wild, largely untouched landscape that surrounds Kodiak's pockets of civilisation. As well as bears (which, we're assured, really do exist), deer, goats and caribou roam the island, bald eagles soar overhead and the waters teem with life, from orca and salmon to sea otters and puffins. We can thoroughly recommend exploring the bays by kayak, as despite the 4x4 systems available from Skoda, the Kodiaq's wading depth isn't sufficient for the ocean. So, to the main question; how does the island of Kodiak reflect Skoda's big bear? Well, let's be honest; it's just marketing really. But if you're prepared to take a slight flight of fancy, you can find plenty of parallels between the Kodiaq and Kodiak. It's is a fascinating place with a fascinating history, and if nothing else, it's an interesting part of the world to reference when people ask you about your new Skoda.