Expert Review
Volvo S60 Saloon (2019 - ) review
The Volvo S60 is a rival to compact executive cars such as the Audi A4 and BMW 3 Series. Find out whether the Swedish saloon is a match for its German rivals.
The Auto Trader expert verdict:
Available new from £40,895
The Volvo S60 looks fantastic inside and out and every model is powerful and well equipped. It's exceptionally safe and comfortable, too. It's a worthy rival for the Audi A4, BMW 3 Series and Mercedes-Benz C-Class, but although the hybrid models have very low emissions the S60 is rather costly to buy and run.
Reasons to buy:
Very stylish, inside and out
Strong performance
Exceptionally safe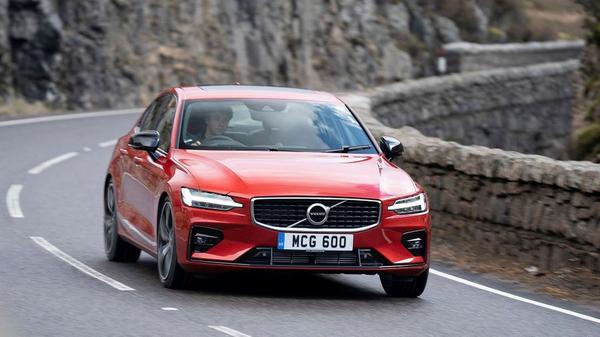 Running costs for a Volvo S60
The S60 is only available in high-spec trim levels so it's not cheap to buy. Once you've factored in the amount of equipment and power you get, prices are similar to those of comparable Audi A4 and BMW 3 Series models, however, and because the S60 is expected to hold its value well in the long run there are some very competitive lease and finance deals around. Unlike most rivals, the S60 isn't available with a diesel engine. Instead, there are powerful turbocharged petrol engines that are thirsty in isolation, but competitive with rivals for fuel economy and CO2 emissions. You can also choose from two plug-in hybrid models. These combine a petrol engine with an electric motor and are able to use electric-only power for short trips, which could save some users money on fuel. Official fuel consumption and CO2 emissions for these versions are incredibly low, but these benefits have to be weighed against high list prices.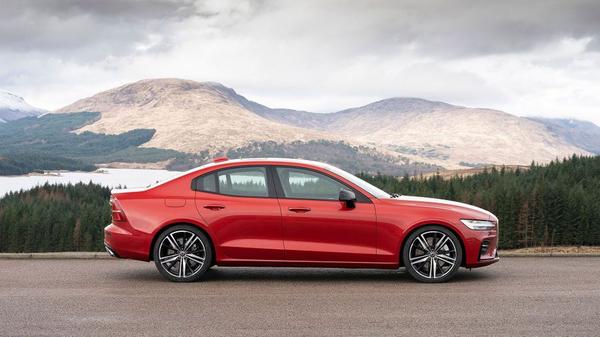 Reliability of a Volvo S60
Volvo has a solid reliability record as a brand, and often finishes above its German rivals in owner satisfaction surveys. In the Warranty Direct Reliability Index – which takes into account all factors of a repair, the cost of parts, and frequency of failures – Volvo sits around mid-table. Warranty cover is a bog-standard three years or 60,000 miles, which is bettered by rival models from Lexus and Mercedes, to name but two.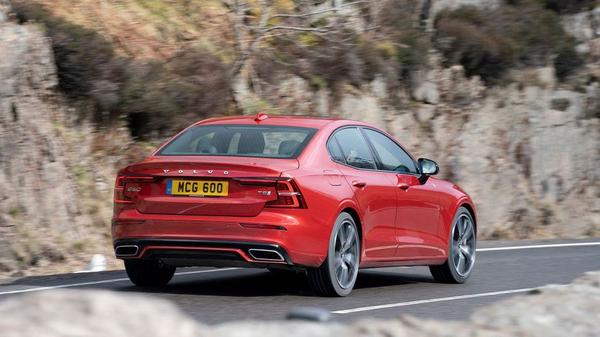 Safety for a Volvo S60
Given Volvo's reputation it's no surprise that the S60 comes with an exceptional standard of
safety
kit, or that it achieved the maximum five stars when tested by Euro NCAP in 2018. As well as the usual array of airbags and electronic driver aids, the S60 features an automatic braking system that can help to avoid – or mitigate – collisions with other vehicles, pedestrians, cyclists and even large animals. Volvo-specific features include technology that automatically steers and brakes the car to help prevent you veering off the road unintentionally. There are also front seats especially designed to reduce vertical impact (and therefore spinal injuries) if your car does leave the road, as well as steering that guides you back into your lane should you drift out of it and a new head-on collision system that slams on the brakes should it detect that another car is going to drive into you. An advanced cruise control system that uses steering input to keep you centred in your lane on the motorway is optional, along with a sophisticated blind spot information system that can help steer you away from oncoming traffic. There's also an optional rear collision mitigation system that activates the hazard warning lights and pre-tightens the seat belts to help avoid or mitigate a rear-end collision.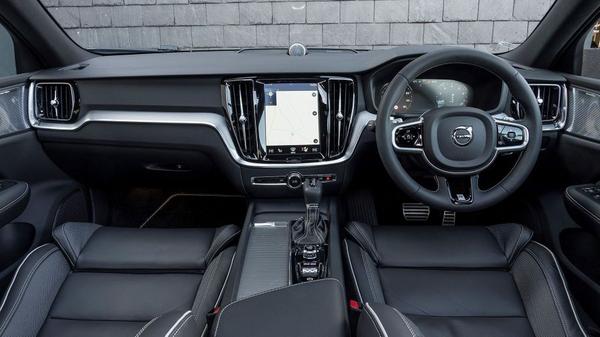 How comfortable is the Volvo S60
Volvo is renowned for its super-supportive, ergonomically designed seats and those in the S60 certainly live up to expectations. When combined with a good range of adjustment for both seats and steering wheel the result is superb long-distance comfort. Headroom and legroom in the front seats is good, although the cabin feels a bit more snug than some and the very thick pillars mean that visibility could be better. Rear-seat space is fine, although not as generous as in some rivals. Likewise, the boot is roomy and well-shaped but falls short of the class leaders for outright space. A large central touch-screen controls most of the functions in the S60. It looks great and is easy enough to use, but scrolling through the menus takes a bit of getting used to. The absence of switches contributes to the very modern, minimalist aesthetic of the cabin. It combines with top-notch quality and materials to make it a very appealing place to be. Ride comfort is generally good and the S60 is an enjoyable car to drive. The Polestar Engineered version ups the ante with bespoke suspension and brakes, without sacrificing too much in the way of comfort.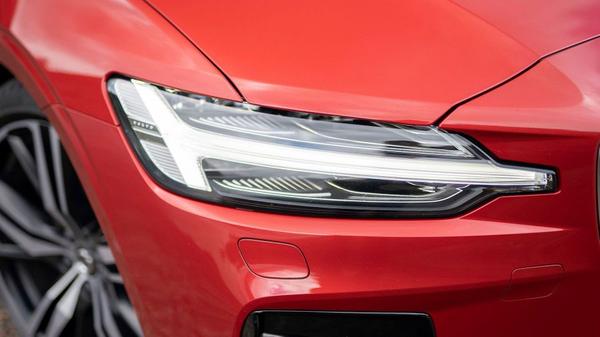 Features of the Volvo S60
Volvo has chosen to offer the S60 only in high-spec trims (in the UK, at least), which means every model is very well equipped. As well as an automatic gearbox, every model comes with leather or part-leather upholstery, keyless entry, LED headlights that turn with you through bends, satellite navigation, a head-up display, electric driver's seat adjustment, front and rear parking sensors, heated front seats and cruise control.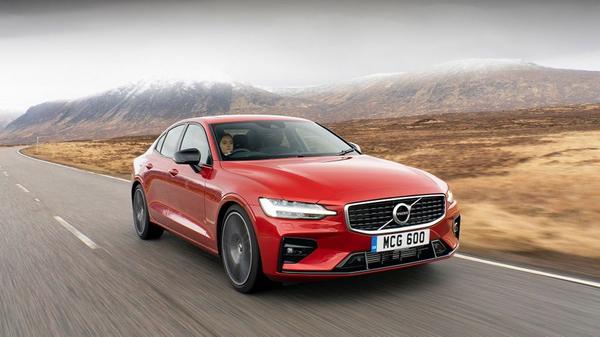 Power for a Volvo S60
Whichever version you go for, the S60 has ample power and strong performance. The T5 petrol engine is certainly gutsy enough to satisfy most drivers, with acceleration on a par with most hot hatchbacks. It works well with the standard automatic gearbox, too. The Twin Engine hybrid models combine the petrol engine with an electric motor to deliver remarkable performance. With the electric motor helping to provide strong responses the moment you touch the accelerator pedal you actually have to be quite gentle with it to stick to normal road speeds. The Polestar Engineered model – which uses an even more powerful version of the hybrid system – is quicker still.