Expert Review
Tesla Model X SUV (2016 - ) Electric review
The Tesla Model X is an all-electric SUV with up to seven seats and a range of more than 300 miles. It promises lightning pace and zero emissions but is it worth the high price tag? Our review reveals all.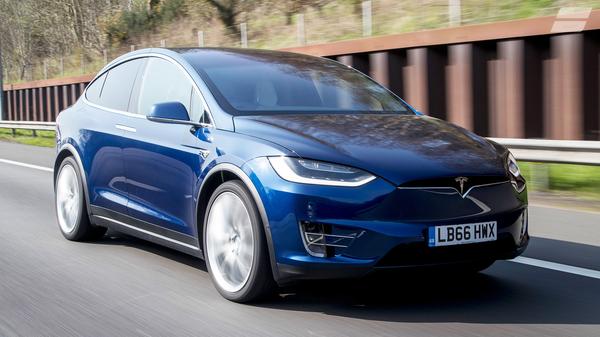 The Auto Trader expert verdict:
The Model X is an SUV like no other, for the moment at least. Its electric powertrain provides outrageous performance, low running costs and excellent range, while its roomy cabin and Falcon Wing doors give it a unique combination of practicality and head-turning ability. All of this comes at a price, but then no rival has quite the same blend of talents.
Reasons to buy:
Scintillating performance
Very practical cabin
Low running costs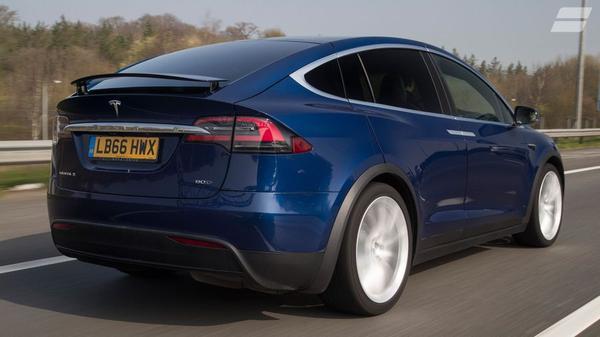 Running costs for a Tesla Model X
Even by the standards of big, premium-badge SUVs, the Model X is expensive. Top-spec versions tip over the £100,000 barrier, while even the cheapest model costs more than a basic
Porsche 911
. Rivals such as the
Audi Q7
,
BMW X5
and
Porsche Cayenne
start at a lot less but they don't offer the same level of performance as the Model X, and you'll spend a lot more on fuelling them with petrol or diesel than you would on recharging the Model X. As a pure EV the Model S is exempt from emissions-based congestion zones and Vehicle Excise Duty (road tax), while company car tax is zero for the 2020/21 tax year and rises to a negligible two per cent from 2022. Maximum battery range isn't as good as Tesla's other (lighter) models but it's still very good, offering between 301 and 314 miles depending on model. Like every Tesla, the Model S can be charged using a home charger, standard or fast-charge public chargers, or Tesla's own extensive network of rapid-charge 'Superchargers'. Tesla gives you the first 400kWh (around 1000 miles worth) of electricity for free, too. Residual values are expected to be very good, if not as strong as those of the most in-demand SUVs. Tesla operates an 'as-needed' policy for servicing, and points out maintenance costs for its car are competitive because they don't need oil or air filter changes, and feature regenerative braking that reduces wear on brake pads and discs.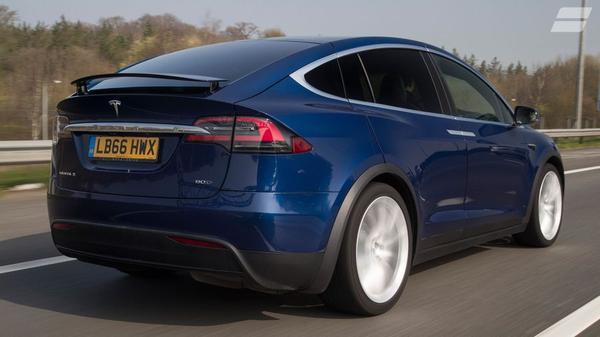 Reliability of a Tesla Model X
The Model X is far too new to make any realistic assessment of long-term reliability yet, but the handful of Auto Trader owner reviews of the Model X could hardly paint a more positive picture. What's more, the fact that many upgrades can be applied through software updates over the internet means that some issues can be remedied quickly and without any inconvenience to the owner. The battery and drive unit are protected by an eight-year/120,000-mile warranty, while the rest of the car has a four-year/50,000-mile warranty.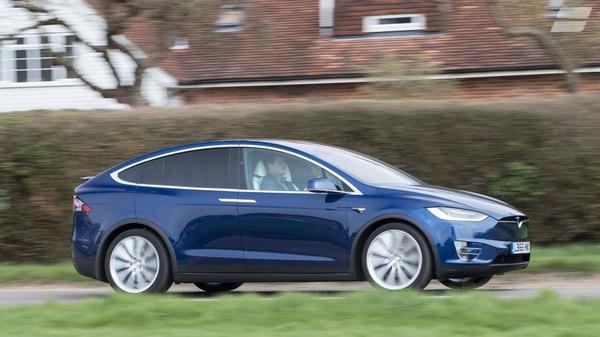 Safety for a Tesla Model X
The Model X achieved a maximum five-star rating when tested by Euro NCAP in 2019, as well as a coveted 'best-in-class' rating. The Model X's architecture, with no engine in the front, means there's a larger crumple zone than more conventional SUVs. Automatic emergency braking and a blind spot monitoring system are standard on all cars. The hardware for two levels of autonomous driving capability is also included, although activating the software is optional, and not particularly cheap. Up to four Isofix child seat attachment points are included, depending on the seating configuration, and there are an impressive 12 airbags.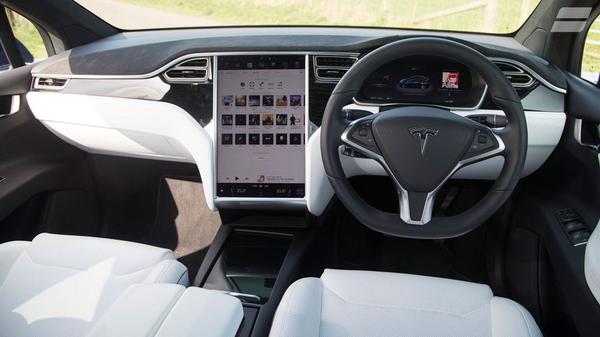 How comfortable is the Tesla Model X
Any discussion about the Model X has to start with its 'Falcon Wing' doors – they're unique in the SUV sector, or any other for that matter. Rising up and out of the car's body, they're an absolute show-stopper and a surefire way to get noticed when rear passengers get in or out of the car. While they do provide a large door opening if there's enough space, they automatically stop part-way if there are aby obstructions so they're not that handy in very tight spaces. In every other respect the Model X's cabin is immensely practical. Five seats are as standard, but you can also spec it as a six- or seven-seater with a third row of seats. Headroom for all three rows is ample, and there's vast legroom in five-seat mode. Legroom in the third row is less generous, but you can move the second row seats forward electrically to compensate. The third row of seats folds flat into the floor when not needed, and in five-seat mode the Model X has a large, boot. There's also an additional storage area under the bonnet, large enough for a golf bag or a couple of small suitcases. Anyone familiar with the
Tesla Model S
will feel instantly at home in the Model X, since it uses many of the same parts, including the huge vertical touch-screen that dominates the dashboard. Despite the many functions it has to deal with, the touch-screen is easy to use and hard to fault for responsiveness and clarity. Supportive seats and good visibility complete a great driver environment, although the view to the rear is a bit obstructed when the third-row seats are in place. Interior quality isn't a match for an Audi Q7 or a Porsche Cayenne, but there are a few classy touches and the huge touch-screen and fancy rear doors make it feel suitably flashy overall. While the Model X isn't as much fun to drive as the other members of the Tesla family it still does a good job of making such a large, high and heavy car feel reasonably agile. Standard air suspension keeps the car impressively level through corners, and although the ride is on the firm side it still provides decent comfort.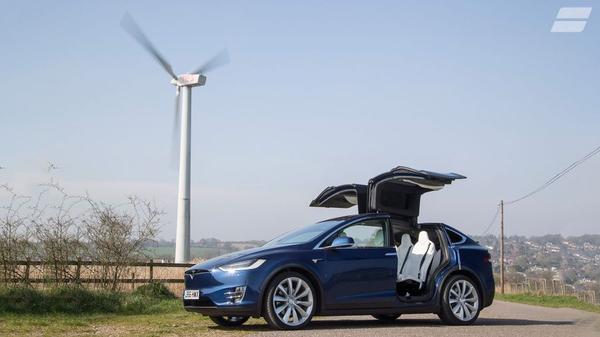 Features of the Tesla Model X
Standard equipment is largely the same across the range, with the powertrain the main differentiator between models. All Model Xs come with the big infotainment system screen, complete with an excellent Google Maps sat-nav and DAB radio, as well as keyless entry and start, and powered doors and tailgate. Cruise control is standard, but adaptive cruise control is only available as part of the Autopilot options, which are expensive. You'll also pay a sizable amount to add extra passenger seats, while the Premium Upgrades Package, which enhances the quality of interior materials and adds a special air filter and LED turning lights, is hard on the wallet, too. Other upgrades include a Subzero Weather Package with heated steering wheel, seats and wiper blades, and a beefed-up 17-speaker sound system.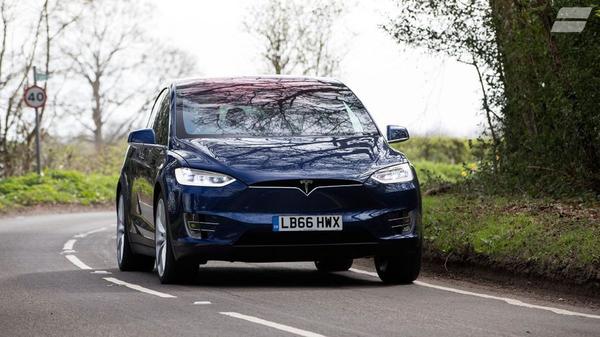 Power for a Tesla Model X
Tesla claims the Model X is 'the quickest SUV on earth' and we're not going to dispute that. Despite having similar weight and dimensions to a Range Rover, the Model X accelerates faster than supercars that cost two or three times as much. There are Long Range and Performance versions available. Both have two electric motors and four-wheel drive but each is optimised for different priorities, as the names suggest. The headline figure belongs to the Performance model, which accelerates from 0-60mph in a scarcely believable 2.7 seconds when 'Ludicrous' mode is engaged. The Long Range model is still quick enough to kick most performance cars – SUVs or not – into the dust, with a 0-60mph time of 4.4 seconds. Even if you've driven exotic supercars, you're unlikely to have felt a sensation of speed quite like the one you get in the Model X because the absence of any gearshifts and the instantaneous response from the electric motors gives you a different kind of acceleration. Hugely powerful and seamlessly smooth, there's nothing else like it.