Expert Review
Renault Captur Hybrid SUV (2019 - ) review
The electrified Renault Captur E-Tech hybrid offers usable electric-only range and significant tax advantages without the range anxiety of a full EV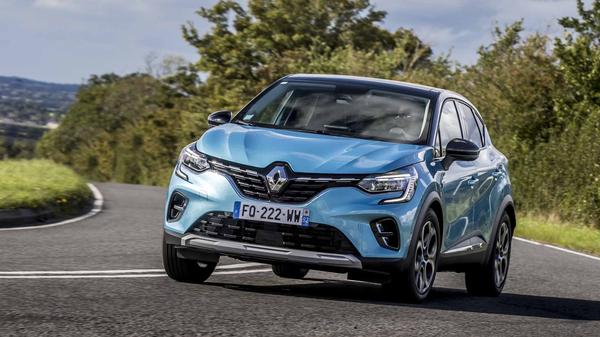 The Auto Trader expert verdict:
Available new from £20,590
In its conventionally powered variants the Captur is one of the most popular small SUVs around and it's easy to see why. It's one of the most practical cars of its type, while its exemplary comfort and impressive cabin quality also mark it out against rivals. This new E-Tech plug-in hybrid – or PHEV – version offers a half-way house between its many petrol and diesel-powered alternatives and full electric rivals like the Peugeot e-2008.
Reasons to buy:
Electrified take on a popular small SUV
Cheaper running costs for some drivers
High-quality interior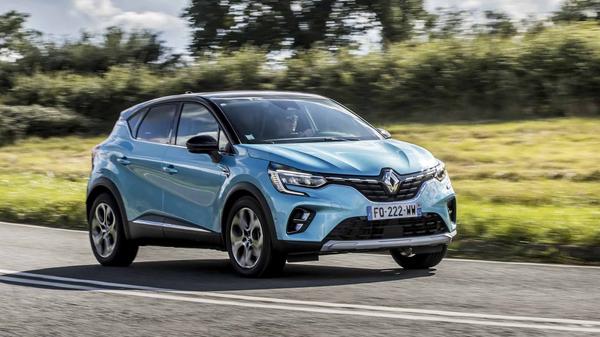 Running costs for a Renault Captur
The compact SUV segment is one of the hardest fought areas of the market and buyers love this format. The regular Captur is one of our favourites, the addition of a
plug-in hybrid version
offering family drivers their first taste of electrified driving without the fear factor of limited-range electric only alternatives like the
Peugeot e-2008
you could have for similar money. The Captur E-Tech hybrid costs a chunk more upfront than the regular petrol and diesel versions and is only available in the fancier trim levels. Like for like you could be looking at as much as £8,000 more at list price compared with a petrol version of the same specification but, of course, monthly costs are more relevant to the way most buyers budget for their new car and here the hybrid makes a better case for itself. That's especially true if you're buying it as a company car, where
Benefit In Kind
incentives could save you a fortune in tax compared with rivals like the
Hyundai Kona
Hybrid or
Ford Puma
, which offer 'milder' forms of electrification. It also scores free
VED
, or 'road tax' as it's known. Whether you realise the claimed triple-digit mpg depends on where you live and how you use it, though. If you have off-street parking to take advantage of Renault's free wallbox offer, charge it every night at home and stick to short journeys visits to petrol stations could be a rare event. If, however, you do more motorway miles you may be better off with a regular petrol or diesel.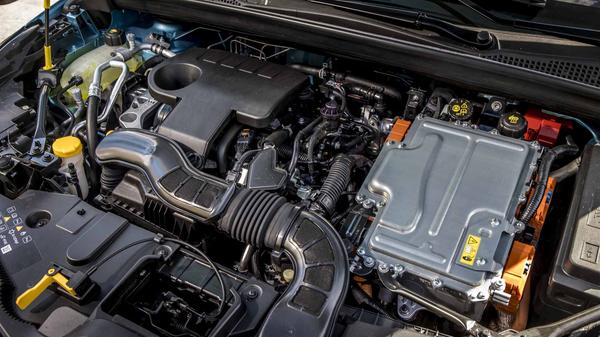 Reliability of a Renault Captur
Look at the JD Power Vehicle Dependability Survey, and you'll find that Renault sits in the lower half of the table of manufacturers, behind the industry average, and has done for the past few years. However, read our owner reviews on the Captur as an individual model, and you'll find that they make for much cheerier reading, with very few problems reported. Warranty cover is among the best in the class, with cover for five years or 100,000 miles (whichever comes soonest), rather than the class norm of three years and 60,000 miles.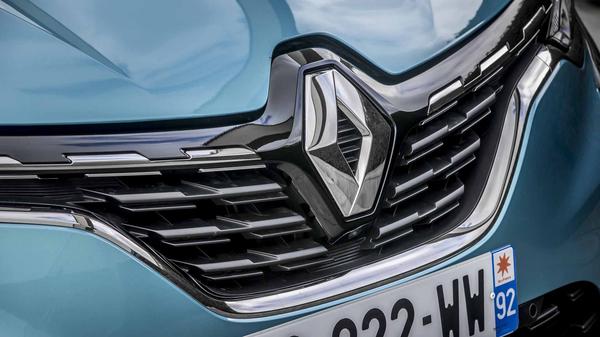 Safety for a Renault Captur
All versions of the Captur have the same basic level of safety equipment, which includes lane departure warning and lane keep assist as standard. Also standard is an automatic emergency braking system that can also detect pedestrians and cyclists, and you also get traffic sign recognition that alerts you if your speed is greater than stated on the signs you've most recently driven past. For some reason the E-Tech hybrid isn't available with the more advanced assistance package offered on conventionally powered versions at the same trim level, meaning you miss out on the option of automatic cruise control with a 'stop and go' function in traffic and active lane keeping.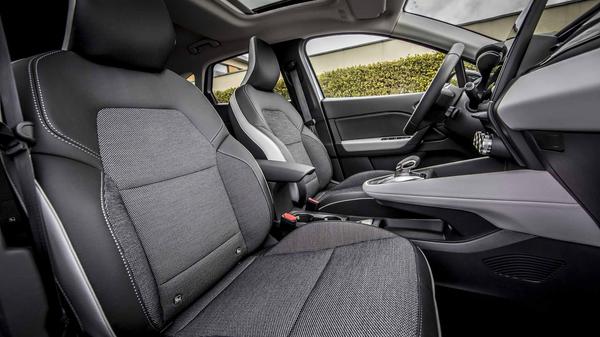 How comfortable is the Renault Captur
The Captur is one of the more comfortable cars in the small SUV class, and considering these are cars that are used to carry families, that automatically makes it one of the best. It gives you a smooth ride at all times, even on really poor roads. The Captur is also one of the roomiest cars in the class, with loads of space in the back seats – more than in most rivals – and a really big boot, though luggage space is compromised a tad on the hybrid compared with the regular models. The sliding rear seats are still present and there is at least a compartment under the boot floor big enough to stash your charging cables when you don't need them. Quality is another strong point for the Captur's interior. The materials look and feel classy, and there's an appealing mixture of colours and finishes. The driving position has lots of adjustment, but the small back window and thick rear pillars mean rear visibility isn't all that great. The hybrid version does at least get front and rear parking sensors and a reversing camera as standard.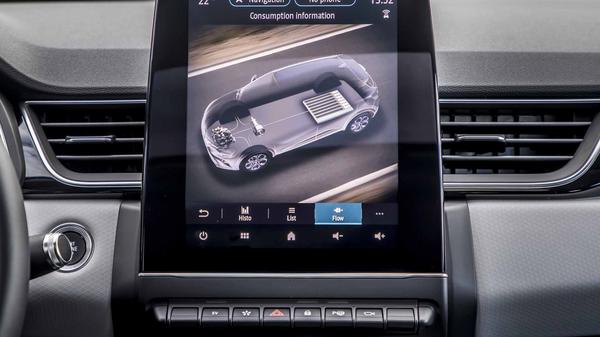 Features of the Renault Captur
Only available in the two highest trim levels, all hybrid versions of the Captur come generously equipped. This includes a 10-inch configurable screen in place of the standard instruments as part of the standard 'Smart Cockpit'. This also includes a prominent central touchscreen, aligned vertically atop of a 'floating' centre console beneath which compatible devices can be charged wirelessly.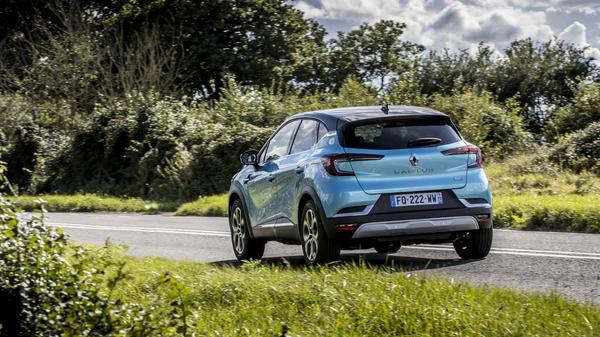 Power for a Renault Captur
For information about the petrol and diesel versions of the Captur see our review of
the regular model
. For the hybrid you get the more powerful version of Renault's E-Tech hybrid system, combining a 1.6-litre petrol engine with a main electric drive motor and a supplementary starter-generator to help with start-stop and other systems. A combined 160 horsepower is, on paper, equivalent to the most powerful petrol version in the range but, in truth, the hybrid is a lot heavier and isn't as sprightly out on the road. The electric mode will cover around 30 miles by official measurements and feels impressively powerful. In some rivals you really have to nurse the throttle to avoid tripping the petrol engine but the Captur feels perfectly driveable as a short-range EV and, when both powertrains are in operation, it all switches seamlessly. Even when driven 'normally' we achieved triple-digit fuel consumption scores, at least until the battery was drained and the petrol engine was required.