Expert Review
Vauxhall Corsa-e Hatchback (2019 - 2023) Electric review
Vauxhall's popular supermini, the Corsa, has gone fully electric. But will consumers see past the higher purchase price of the Corsa-e, to the lower running costs?

Words by: Erin Baker

Additional words by: Dan Trent
Last updated on 31 August 2023 | 0 min read
The Auto Trader expert verdict:
The market for small electric cars used to be dominated by the Renault Zoe, and slightly bigger Nissan Leaf, but it's growing rapidly, and now includes electric city cars like the Mini Electric, Honda E, VW E-Up and the Corsa-e's sister car, the Peugeot e-208. These cars are perfect for the daily urban commute if you've got a charging point at home or work, keeping monthly running costs low.
Reasons to buy:
Cheap to run
Easy to drive
No weird futuristic styling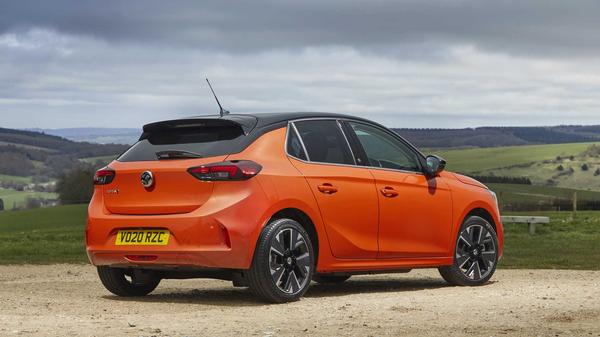 Running costs for a Vauxhall Corsa-e
The Corsa-e is very expensive to buy, compared with a standard petrol-engined Corsa , especially if you're paying outright as opposed to a monthly finance package, where the cost is split into more manageable payments (about £60 extra a month at the time of writing). However, over the three years you'll probably own it, that cost will be offset by the lower running costs: while a petrol or diesel car costs about 7-8p per mile to run, an electric car should cost you 3-4p per mile. Go on an electric-car tariff with your energy provider and charge overnight for an even lower price. There are fewer parts to service and go wrong, too, and zero 'road tax' and zero Benefit In Kind tax to pay.
Expert rating: 4/5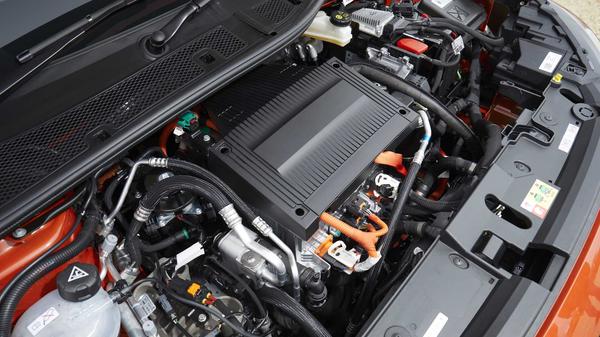 Reliability of a Vauxhall Corsa-e
The electric technology in the Corsa-e is shared with the Peugeot e-208, so it would be surprising if technology shared by a large automotive group had issues. However, we can't comment at the time of testing as the tech is far too new. As for build quality and reliability for everything else in the car, Vauxhall features reasonably highly in JD Power's UK Vehicle Dependability Survey, which should give you confidence. The standard warranty arrangement is for three years or 60,000 miles, whichever happens first, and that's very much the industry average.
Expert rating: 3/5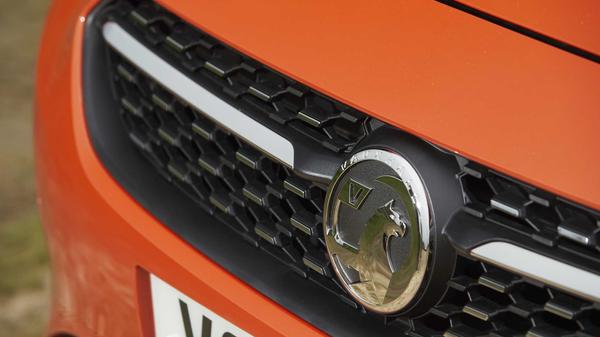 Safety for a Vauxhall Corsa-e
All Corsas come with an impressive amount of safety kit as standard. This includes lane departure technology that not only warns you if you're wandering out of your lane, but also nudges you back in by tweaking the steering, and you also get speed sign recognition, hill start assist and Isofix child seat fixings on the outer rear seats. All cars also come with automatic emergency braking that won't discriminate against pedestrians or cyclists.
Expert rating: 4/5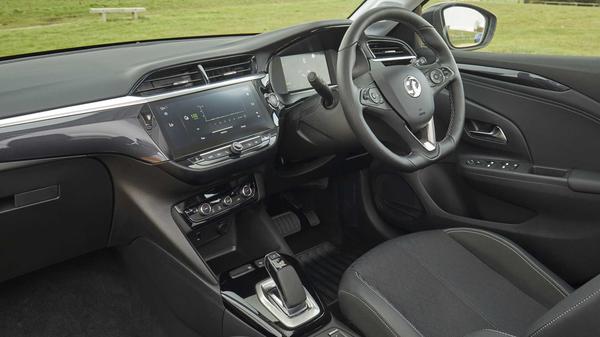 How comfortable is the Vauxhall Corsa-e
That low weight of the battery and motors send the car crashing through disrupted road surfacing rather uncomfortably, but the steering is quick and compliant. Inside, the environment feels grown up and sophisticated, with lots of sooth black surfaces, and the quality of the materials and assembly is up there with the best mainstream superminis. The boot is surprisingly commodious and you don't sit cheek by jowl with your passenger, which is unusual for a car in this class. The silence of the electric set-up means any rattles will be exposed, but there's nothing but peace and quiet.
Expert rating: 4/5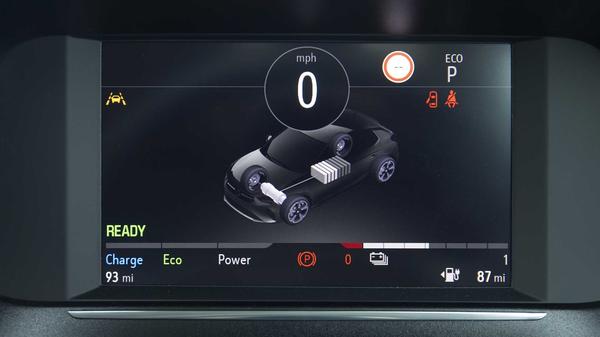 Features of the Vauxhall Corsa-e
The Corsa-e comes in SE Nav and Elite Nav trim levels, which are two of the higher trim levels and accounts for some of the price gap between the electric and standard Corsa. That means you get rear parking sensors, keyless start, 7-inch colour touchscreen, rain sensitive windscreen wipers, cruise control and bi-colour alloy wheels as standard. A larger 10-inch screen comes with the Elite Nav trim, alongside heated front seats and steering wheel, front and rear parking sensors, black roof and A-pillars and a panoramic rear-view camera. We appreciated the electric Corsa feels and looks just like a normal Corsa, in terms of layout and features.
Expert rating: 3/5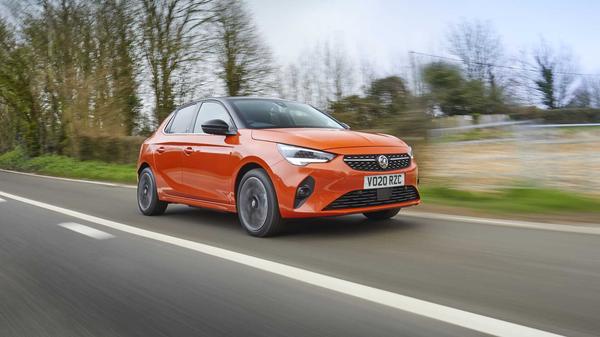 Power for a Vauxhall Corsa-e
Just the one powertrain: a battery and 100kW motor, putting out 136 horsepower, which feels nippier than the quoted 7.6 seconds 0-60mph dash because you get it all at once. The quoted range is 209 miles - we got about 180 miles before we ran out of nerve and recharged. Vauxhall quotes charging times of 7.5 hours from empty to full charge on a domestic wall charger, five hours at a public charger and 45 minutes at a public rapid charger. We say plug it in every time you get home, set the timer to start after midnight if you've got an off-peak tariff segment, and voila. You can choose eco, standard or sport modes for driving, and the last one gives you a very noticeable extra boost of acceleration, to beat anyone away from the lights. Pull the gear level back to 'B' and the car will slow more when you lift off the throttle pedal, recouping some energy as it does, although it's nowhere near as strong a system as the Nissan Leaf's.
Expert rating: 3/5