Expert Review
Should I buy the Jeep Renegade?
The Jeep Renegade is the brand's smallest SUV, aimed at younger buyers and small families, with serious off-road ability, and a plug-in hybrid option - the Renegade 4xe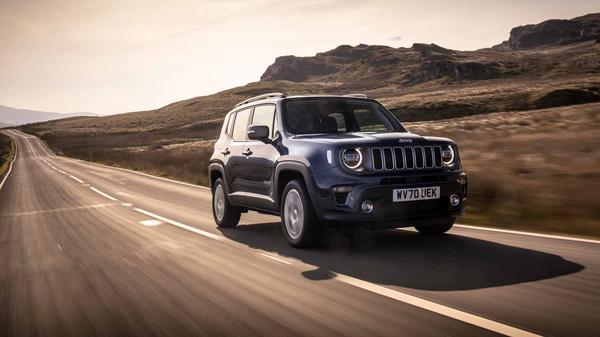 Words by: Erin Baker
Published on 8 October 2020 | 0 min read
The Auto Trader expert verdict:
Available new from £30,030
The Renegade is an interesting player in the congested compact SUV class, and the addition of the 4xe plug-in hybrid model increases its appeal. For buyers with a focus on off-road ability, space and practicality, and a fun sense of personality, it offers something different from the norm. However, high prices, refinement issues and a firm, bouncy ride make it harder to recommend to everyday family buyers.
Reasons to buy:
Spacious interior and boot
Proper off-road ability
Plug-in hybrid option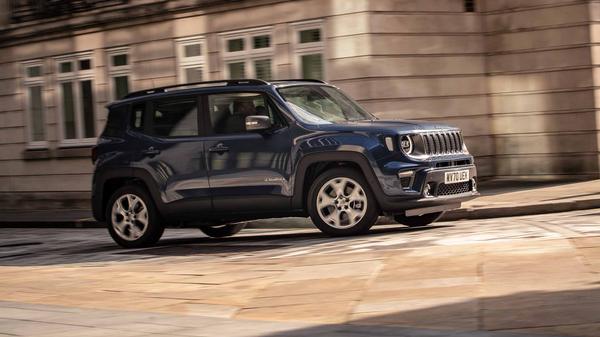 Running costs for a Jeep Renegade
We criticised the original version of the Renegade for being worse on fuel consumption and emissions than its direct rivals but, since then, Jeep has updated the model with a range of more modern and efficient engines to help it keep pace. More recently still the arrival of a full plug-in hybrid version improves matters further. As ever it's no one-size fits all solution, but at least you can choose between petrol, diesel and the hybrid according to your particular needs. Front-wheel drive petrols – known as '4x2' in Jeep lingo – are the best of the conventional range for CO2 and fuel consumption, the more powerful '4x4' versions offering genuine off-road ability but at a cost in emissions and fuel consumption that will hit company drivers especially hard. Adapting that naming structure to 'four by electric', the new 4xe hybrid version costs a lot more to buy – nearly a third as much again compared with the base petrol version of equivalent trim – but the monthly savings in Benefit In Kind could well add up and make it more affordable as far as tax goes.
Expert rating: 4/5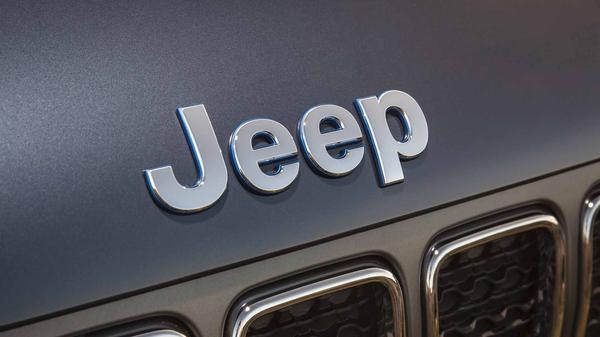 Reliability of a Jeep Renegade
Anecdotally Jeep doesn't have the greatest reputation for reliability, which is a challenge considering the quality of the opposition and perceived dependability of cars like the Nissan Qashqai, Toyota RAV4, Hyundai Tucson and Kia Sportage it competes with. Now owned by Fiat, the parent company from which Jeep gets its engines and other hardware doesn't have the best reputation either and it doesn't appear on the respected JD Power Vehicle Dependability Study. However, the manufacturer must have greater faith in its products given the warranty has been increased from the three years when we first tested it to a more generous five years or 75,000 miles. That's on a par with Toyota, Hyundai and others but still can't match the seven-year cover offered by Kia.
Expert rating: 3/5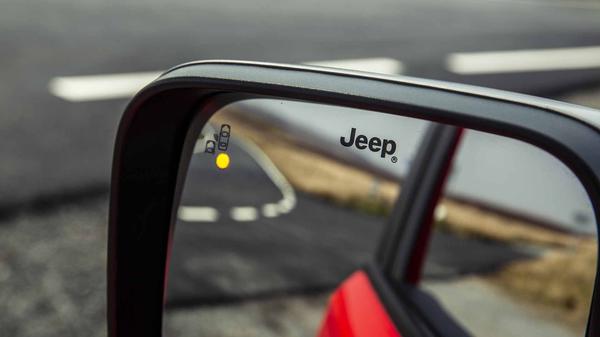 Safety for a Jeep Renegade
The Renegade was already strong on safety gear and this updated one is no exception, all models coming with cameras to read traffic signs and – if you choose – automatically limit your speed accordingly via Intelligent Speed Assist. You also get a forward collision warning system that will slam on the brakes automatically if you don't respond to its alerts. There is also a lane departure warning system that will gently nudge the steering to keep you on the straight and narrow if you appear to be drifting out of the white lines while on the motorway. More expensive trim levels gain the option of a Parking Pack with rear-view camera and a blind-spot warning system that also alerts you to crossing traffic when you're backing out of a parking space. The Trailhawk version, meanwhile, has a commendable range of off-road modes to keep you moving whatever conditions are like under the wheels.
Expert rating: 5/5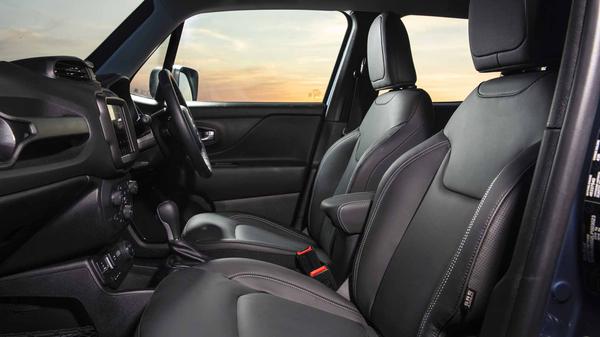 How comfortable is the Jeep Renegade
Step inside the Renegade, and the cheeky, fun attitude of the exterior is carried over wholesale. The tall, upright windscreen and large windows mean the cabin feels really light and airy, too. The seating position is high enough to give you a good view down the stubby bonnet, but the front seats are not especially supportive, and the clutch pedal is a tad high, so longer journeys can mean a sore left knee and aching back. The baby Jeep is surprisingly roomy, though. There is plenty of space in both rows of seats, lots of storage cubbies dotted about the cabin, and a decent boot, too. The 40/20/40 split-fold rear seat is only available on higher trim levels, though. Unlike other 4x4s, the transmission tunnel is surprisingly low in the floor, so you can fit three adults across the back row without discomfort. While it has proper ability in the rough stuff it's less at home on the road where most drivers will spend their time. The steering has a tendency to wander, self-centres too quickly, and makes the Renegade feel nervous and wayward on the motorway. The ride is on the firm side too, especially at low speed, so we'd advise against the bigger wheel options. The Trailhawk version has various off-road modes to adapt to different surfaces, so if you do want to take the Renegade on a far-flung adventure (or just deep into a festival car park) then it won't let you down.
Expert rating: 3/5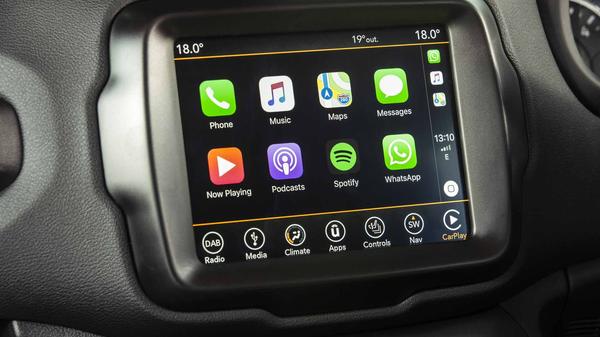 Features of the Jeep Renegade
The Renegade is well-equipped, with all models getting a central touch-screen with built-in navigation, a host of app-based connected services if you wish to use them or the option of connecting your phone via CarPlay or Android Auto if you prefer to go that route. Higher-spec models get a bigger colour screen between the regular dials to display extra information. As you progress up the range you get more kit, including adaptive cruise control, nicer materials on the bits you touch, leather upholstery, privacy glass and various other trim bits. The Trailhawk gets a much tougher look, complemented with underbody protection if you really do want to walk the walk.
Expert rating: 4/5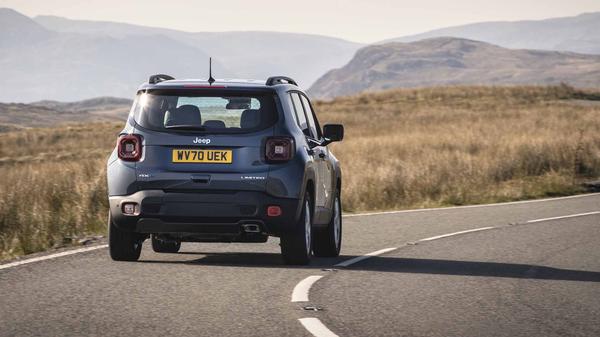 Power for a Jeep Renegade
Previous models from Jeep have been hampered by their limited engine range, but the Renegade has a wide selection to choose from, including the 4xe plug-in hybrid. This model has a pure-electric range of up to 26 miles, and works at up to 81mph. You can choose from two power outputs - 190 horsepower or 240 horsepower - the latter is only available with the top Trailhawk trim level. The non-hybrid range comprises 1.0-litre and 1.3-litre petrols, the latter with an uprated 180 horsepower in its all-wheel drive version. The basic petrol is available with a manual, the rest use automatic gearboxes of various types. There's a single 170 horsepower diesel option, available in Trailhawk trim only.
Expert rating: 3/5