Expert Review
BMW X3 SUV (2017 - ) review
The X3 is BMW's key player in the mid-sized premium SUV market, the already impressive range now bolstered with the arrival of a plug-in hybrid version
The Auto Trader expert verdict:
The X3 sits in the middle of the incredibly competitive mid-size SUV sector and BMW has gone all-out to make it a true premium player. As such it's packed with the latest technology, spacious, luxurious and available with a wide range of engines, going from economical diesels to high-performance six-cylinder petrols. There's now a full plug-in hybrid too with a range of over 30 miles on electric power alone.
Reasons to buy:
Has style and image in abundance
Strong, smooth diesel engines
Gorgeous, family-friendly interior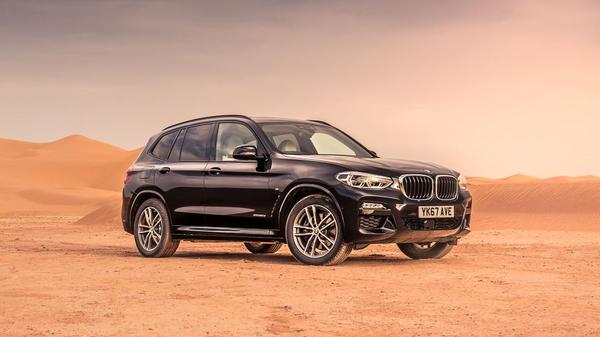 Running costs for a BMW X3
As you'd expect, there's very little to separate the main contenders in this fiercely competitive sector. Take the most popular X3 – the 20d – as your example, and you'll find that fuel consumption and CO2 emissions are virtually identical to those of the equivalent versions of the
Audi Q5
and
Mercedes-Benz GLC
and only a shade better than those of the
Jaguar F-Pace
. There's very little to separate the rivals on price, either, and because they're all highly desirable cars with a prestige image, they'll all hold onto their value with similar stubbornness. The new plug-in hybrid xDrive30e version meanwhile delivers sub-50g/km CO2 and a pure electric range of over 30 miles, with significant tax advantages for company drivers alongside excellent economy, assuming you drive it with that in mind.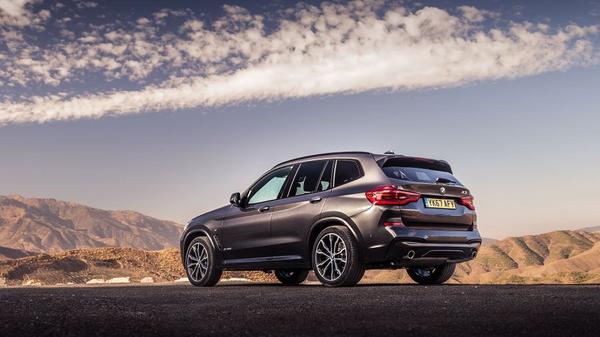 Reliability of a BMW X3
Look at the Warranty Direct Reliability Index and you might be a little put off, as previous versions of the X3 haven't scored too well. However, the latest car has more in common with the latest 5 Series than it does the previous X3, so there's every hope the latest model could prove hardier. BMW puts in a fairly mediocre showing in the manufacturer standing of the same study, but importantly, it sits higher in the table than its big rivals in Audi and Mercedes. And, you should get more peace of mind from the fact that all new BMWs come with a three-year/unlimited-mileage warranty.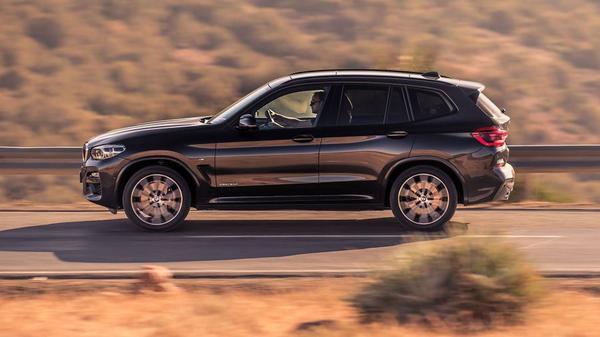 Safety for a BMW X3
The latest X3 hasn't yet been independently crash tested but it's mechanically very similar to the 5 Series saloon and that car has achieved the full five-star rating, along with impressive score in each and every area. The standard roster of safety kit includes the usual array or airbags (six as standard), electronic stability systems, and the automatic emergency braking function that you get on pretty much every rival these days. You can also enhance your car's level of safety equipment by adding various option packs. The more basic one includes various lane-changing tools and systems for preventing rear impacts, while the enhanced package provides all this, plus a system that pretty much drives the car when you're trundling along in traffic. None of this comes cheap, though.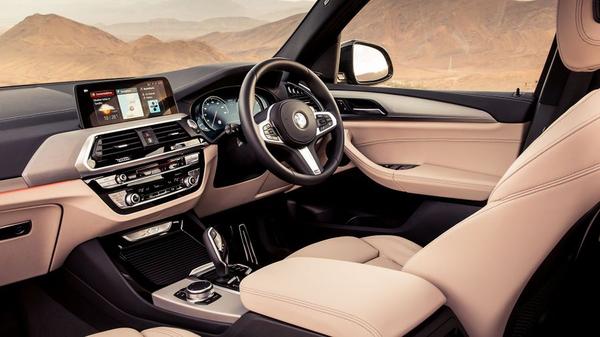 How comfortable is the BMW X3
You can have your X3 with one of three suspension setups; the normal one that most versions come with as standard, a stiffer sports suspension on M Sport models and optional on other models, and an adaptive setup optional across the board. So far, we've only had the opportunity to drive the car with the adaptive arrangement and, regardless of whether you happen to be in 'Comfort' or 'Sport', there's is a slightly firm edge to the ride. The car's permanent four-wheel drive also helps maximise grip and traction in the corners, and because a bigger slice of the drive is sent to the rear wheels, the car feels even more alert. The responsive steering also helps on that score, and it's also well weighted and offers a decent amount of feel. The X3 shares much with the bigger
5 Series saloon
, and you really sense the quality the moment you get in. You'll also appreciate the wide range of adjustment that makes finding a comfortable driving position an absolute doddle. Your rearward visibility is pretty good, too, with very few blind spots. The rear seats have plenty of headroom and legroom, allowing even tall adults to get comfy, and the wide middle seat and ample shoulder room means that cramming in a third person into the back isn't out of the question.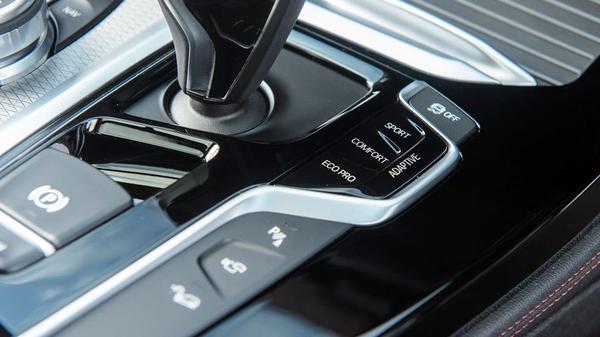 Features of the BMW X3
SE trim is the first rung on the ladder, and this version comes with most of the luxury kit you need. That includes leather upholstery, alloy wheels, three-zone climate control air-conditioning, automatic lights and wipers, a powered tailgate, a parking assistant (which steers into the space for you) complete with sensors and camera, plus an all-singing infotainment system that includes DAB radio, Bluetooth phone connections, sat-nav and all manner of connected services. The upgrades for xLine trim are largely aesthetic while M Sport trim is the most popular thanks to its even more flamboyant styling upgrades, upgraded infotainment system with much bigger screen, digital dials and sports suspension. If you're prepared to fork out there's also a huge range of extras to choose from, many organised into bundled packages with everything from a TV to a wifi hotspot.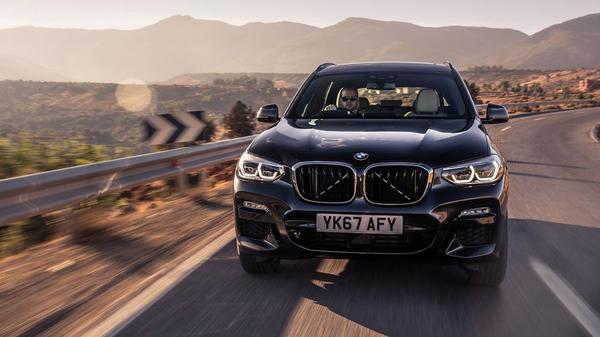 Power for a BMW X3
The flexibility and mid-range power of diesel engines suit SUVs like the X3 and BMW offers three power levels. The 20d will be the most popular and is the best for CO2 and fuel consumption, this proven engine decently powerful for most circumstances. For those craving a bit more shove the 30d and 40d options offer a dramatic increase in performance, not to mention extra refinement too. All versions come with an eight-speed automatic gearbox as standard, and left to its own devices, it'll slush through the gears smoothly and cleanly with very little interruption to the drive. You can also take control and change gears yourself using the paddles, and when you do, the changes remain swift and smooth. If you fancy a petrol engine in your X3, you can have a 2.0-litre in the 20i or a fire-breathing 3.0-litre in the range-topping 40i, though even this performance model is only fractionally faster than the mighty 40d diesel. For the more virtuous out there the plug-in hybrid version could be the best of both worlds, with a total 292 horsepower from its combined petrol and electric powertrain and a self-explanatory feature called XtraBoost for maximum acceleration at the press of a button.