Expert Review
BMW 2 Series Gran Tourer MPV (2018 - ) review
Read about BMW's 2 Series Gran Tourer, the seven-seater family MPV with a luxury twist and wide range of engines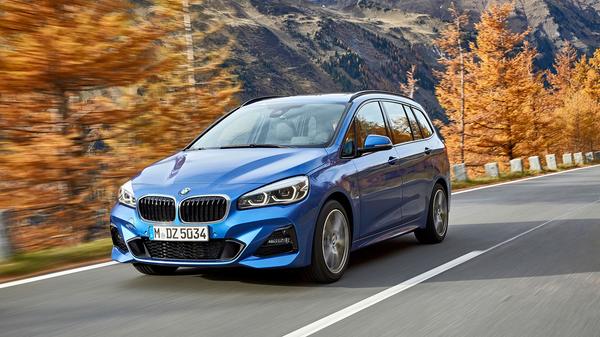 The Auto Trader expert verdict:
Big brother to the 2 Series Active Tourer, the Gran Tourer offers much of the same appeal and a similar engine line up and specification, just with seven seats and an even bigger boot. For families not convinced by SUVs or crossovers but eager to drive a practical, adaptable vehicle with a premium badge the Gran Tourer offers a compelling package, albeit with a premium price too.
Reasons to buy:
Sporty drive for a seven-seater
Some very economical engines
Desirable for an MPV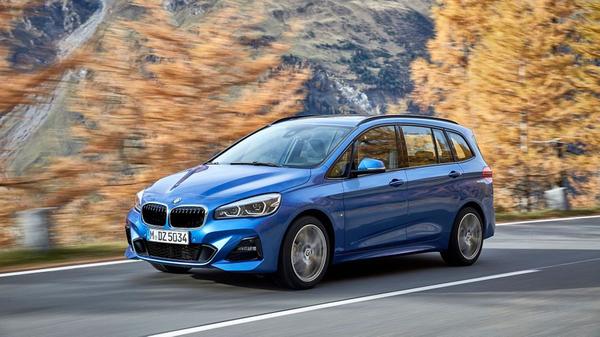 Running costs for a BMW 2 Series Gran Tourer
BMW is clearly a premium brand and the 2 Series Gran Tourer is pitched accordingly, with seemingly reasonable base prices that quickly climb when you start adding the equipment and options you really want. BMW's skill in class-leading emissions and fuel consumption figures help the case though, the Gran Tourer likely to appeal to company buyers for its attractive CO2 figures, especially on the diesels. Unfortunately, there's no plug-in hybrid option as there is on its five-seater Active Tourer little brother. Steady resale values, which will significantly reduce whole life costs for those who buy outright, will still reduce monthly payments for those who take the finance route though. The Gran Tourer can't rest on its premium laurels in this class though, the Ford Grand C-Max a favourite for its sparkling handling while the Volkswagen Touran is an enduring leader of the class, albeit surprisingly expensive, even compared with the BMW.
Expert rating: 3/5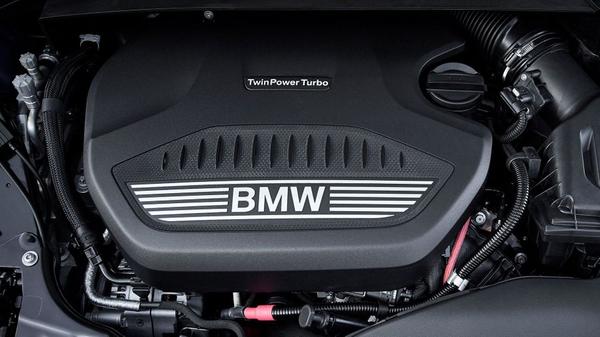 Reliability of a BMW 2 Series Gran Tourer
There's not a great deal of reliability data available on the Gran Tourer. The model isn't included in the Warranty Direct Reliability Index, although it should be noted that BMW sits well down the pecking order in the manufacturer rankings. The JD Power Vehicle Dependability study makes for even more concerning reading, as BMW finished stone-cold last in the manufacturer ratings in both 2017 and 2018. Our owner reviews paint a far more positive picture, though, with very few owners reporting any mechanical problems with their Gran Tourers. And the car's three-year unlimited mileage warranty isn't half bad, either.
Expert rating: 2/5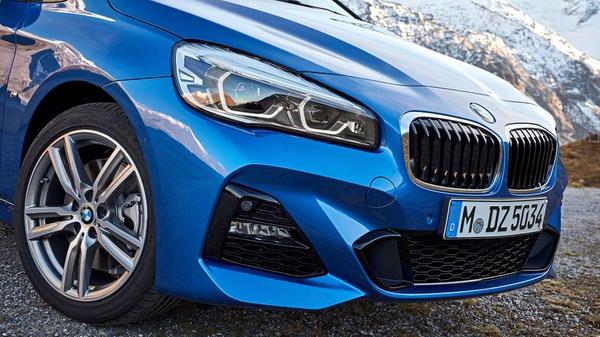 Safety for a BMW 2 Series Gran Tourer
The 2 Series Gran Tourer was updated in 2018 and safety equipment improved to include collision mitigation with automatic emergency braking at speeds up to 30mph, these a cost option previously. It's still active at higher speeds, warning you with audible and visual signals if the system detects a potential collision. And when you do get on the brakes they'll be 'pre-charged' for maximum stopping power and response. Stability control, rain-sensing wipers, automatic headlights and a selection of airbags are also standard, as are rear parking sensors. It's standard practice but still disappointing BMW expects you to pay extra for the more active safety technology such as lane departure warning, speed limit information and active cruise control with camera-monitored stop and go functionality to help in traffic. These are bundled into two levels of 'Driving Assistant' packages, fancier adaptive headlights and more sophisticated parking assistance features also cost options.
Expert rating: 3/5
How comfortable is the BMW 2 Series Gran Tourer
From the driver's seat, it's all very BMW in the Gran Tourer; well built, easy to use and, in typical BMW fashion, with all the major controls angled slightly towards the driver. The driving position is fine and, as in most MPVs, it's set a little higher than in a regular saloon, giving a commanding view of the road ahead. The pedals are offset to the right, though, so you do have to sit at a slight angle, especially in cars with a manual gearbox. What's also less impressive is that the thick windscreen pillars restrict your view a lot, making it awkward to pull out of T-junctions, for example. There's certainly no shortage of space in the front two seats, and in the second row, too, there's plenty of space for a couple of six-foot adults. However, the narrow centre seat means that it's too tight to get three adults across comfortably, and although it's not too hard for the young or reasonably agile to get into the third row of seats, they won't take adults for anything more than a brief trip. In truth, that's an accusation you can level at similarly sized rivals like the aforementioned Grand C-Max, but similarly priced rivals like the Seat Alhambra are far better people-carriers, even if they do feel quite a lot bigger on the road. On the plus side, though, it's easy to swap between all the various seating permutations and, once all the seats are folded, they leave an almost flat floor. The boot itself is also excellent, and easy to load and unload, plus there are plenty of extra storage cubbies dotted all around the car. The ride on the standard suspension does have a slightly firm edge to it over some lumps and bumps, an effect that's exacerbated by choosing larger wheels. While it shouldn't be a problem for most people, those after ultimate family car comfort should probably consider adding the optional adaptive suspension, which has a better range of abilities. Comfort mode makes the car cushier in everyday use, and while it does lead to a little more body roll in the bends, you can simply switch to Sport mode when you want to sharpen things up.
Expert rating: 4/5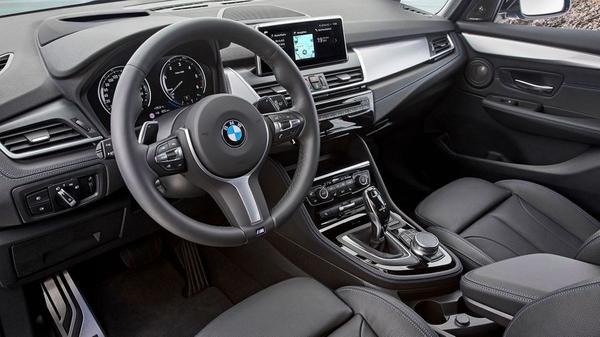 Features of the BMW 2 Series Gran Tourer
Equipment levels have improved since the mid-life update and the range now progresses from entry-level SE through Sport, Luxury and M Sport. Differences that set the Gran Tourer apart from its Active Tourer equivalent include the third row of seating, a powered tailgate, roof rails and additional underfloor storage when the rearmost seats are raised. Dual-zone air-conditioning, Bluetooth connectivity, DAB, navigation, switchable driving modes and rear parking sensors are standard on SE and up, Sport adding bigger wheels and gloss black trim elements inside and out. Sport seats are also included. Luxury goes for a more opulent vibe, with chrome trim outside and leather upholstery within. M Sport really goes to down, with contrast stitching, various trim elements branded with the BMW performance division's badge and stripes, a more aggressive body kit and stiffer suspension. This and the bigger wheels look good but comfort suffers, making this trim less appropriate for a family people carrier.
Expert rating: 4/5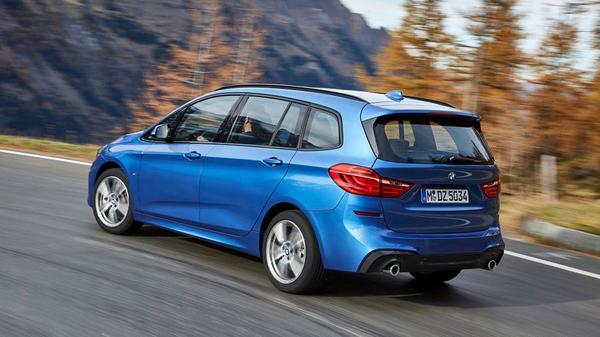 Power for a BMW 2 Series Gran Tourer
The engine line-up for the Gran Tourer is slightly less extensive than it is for the Active Tourer and is based around two petrol engines and three diesels. Confusingly there are also three transmission options therein, depending on which engine you choose, plus the option of conventional front-wheel drive or xDrive all-wheel drive for the 220d. This may be a useful option if you depend on your car to get you there in all weathers but, for most buyers, it's not worth the penalties in weight, complexity, response or efficiency. The 150 horspower 218d diesel represents the sensible middle-ground for the range, offering as it does a sensible balance between usable performance and affordable running costs. Most rivals also have engines of similar size and power output at the heart of the line-ups, making like-for-like comparisons relatively simple. The VW Touran is an obvious example, the BMW comparing well by most measures and available with the option of a seven-speed dual-clutch automatic should you wish. The more powerful 220d comes with an eight-speed automatic as standard, which is smoother still and offers more flexibility. While MPV drivers aren't the type to be racing each other off the line the 220d is also noticeably faster than the 218d, which in the real world will result in a more relaxing drive when loaded up with people or kit. None of the diesels are especially refined but they're no worse the similar engines offered by rivals and typically beat them on power, C02 and other measures.
Expert rating: 4/5