Expert Review
Audi RS E-Tron GT Saloon (2021 - ) Electric review
Read our expert review of Audi's super-stylish E-Tron GT, the four-door GT launching the firm's electric sub-brand to a whole new level
The Auto Trader expert verdict:
Available new from £112,965
The latest Audi electric car to wear the E-Tron badge is the most exciting (and expensive) yet. It's called the E-Tron GT quattro, which comes in 'standard' and head-banging RS form. Although it shares much with Porsche's Taycan, it's more akin to an electrified spin on the Audi A7 given it's a very fast, large, four-door GT. That just happens to be electric.
Reasons to buy:
Head-turning looks
Ridiculously fast
Plenty of space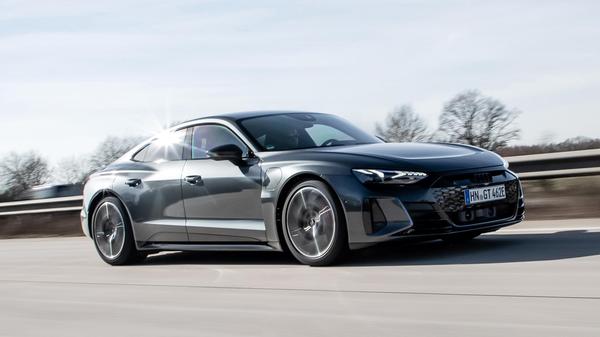 Running costs for a Audi RS E-Tron GT
OK, there's the premium price tag (just shy of £80,000 for the standard rising to nearly £111,000 for the RS one), but it compares quite favourably with competitors like the
Tesla Model S
and
Porsche Taycan
. Remember, also, that the longer you own an electric car, the more you offset the elevated price with the much lower running costs. No other comparable petrol or diesel car that does 0-62mph in 3.3 seconds will cost 3p-4p per mile to run and that's the average cost for an electric car. The usual caveats apply - charge it on an off-peak tariff, and you're also exempt from road tax (or VED, to give it the proper name) with fewer servicing bills, too. Note also, however, that from 2021, benefit in kind (BIK) tax will apply for company-car users at one per cent. That will still recoup huge savings compared with any conventional internal combustion powered car of comparable performance, mind.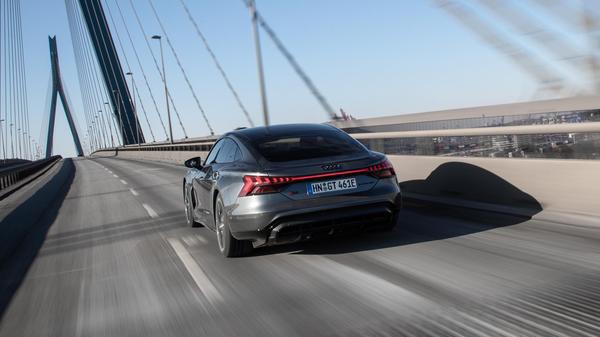 Reliability of a Audi RS E-Tron GT
No data yet on this brand-new model, but it has delved into the Volkswagen Group pool of expertise and shares much with the Porsche Taycan, so there will be rapid fixes on hand for stuff that goes wrong. Having said that, neither Porsche nor Audi cover themselves in glory in reliability studies by brand. Audi indexes at 53pc in Warranty Wise's feedback and Porsche finished 22 out of 31 last year in What Car's reliability survey. Parts and servicing bills tend to be hefty. We don't however, have any reports of Audi's great infotainment system glitching, which is where many competitors fall down.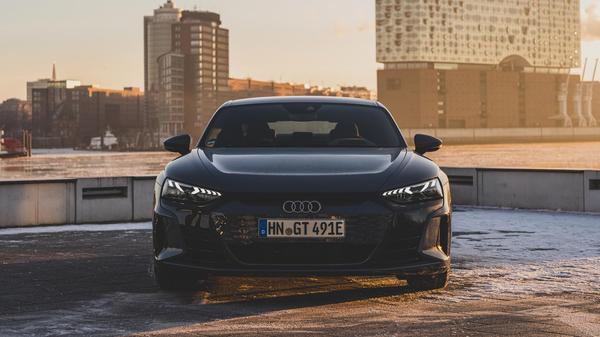 Safety for a Audi RS E-Tron GT
All-wheel drive (Audi's signature Quattro system, reimagined for the electric age) helps keep you sunny side up, and this large car feels extremely sure-footed at speed through the corners. Standard safety kit includes what we now come to expect in any premium car, namely automatic emergency braking, head-up display and an extraordinary number of features followed by the word "assist", including lane-keep, turn, swerve, rear cross-traffic, emergency and park. There's also adaptive cruise control, and good visibility all round. They've crash-tested the Porsche Taycan, on which this is loosely based, and that scored full marks for occupant protection.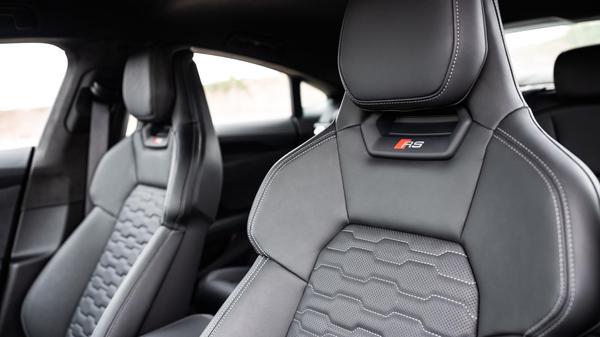 How comfortable is the Audi RS E-Tron GT
This is a large four-door, four-seater car to take four adults in comfort over long distances, and for that task it is an absolute joy. Its size and weight mean it doesn't feel as spritely and quick to react as a sports car but forget the performance figures - this is a super-fast saloon in the manner of the Tesla Model S. As such, it is a wonderful way to travel, with supportive seats, lots of leg and shoulder room, acoustic treatments for the window glass to further silence the cabin, which is already supremely quiet thanks to the electric propulsion, and air suspension to iron out ruts. Drivers can, however, choose from a 'soundscape' of fake engine noise, depending on whether you're driving in efficiency or dynamic mode.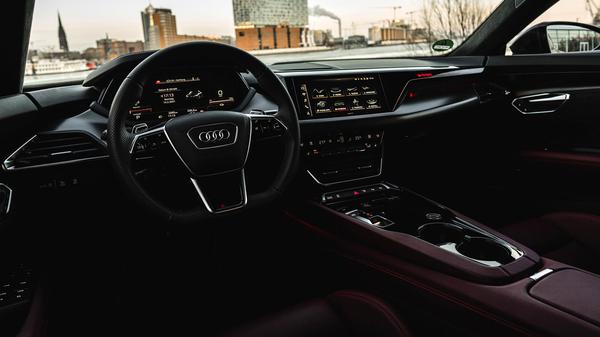 Features of the Audi RS E-Tron GT
A Bang & Olufsen 3D premium sound system comes as standard, and the infotainment system is prepped for smartphone integration. The sat-nav uses Google maps in a full-screen view. You can specify any number of glossy carbon, black tinted bits and Alcantara frills, or artificial leather and recycled materials for a more sustainable touch. The handsome sports seats are heated front and rear, and the front ones can also ventilate and massage occupants. The myAudi app allows owners to lock, charge and heat the car remotely.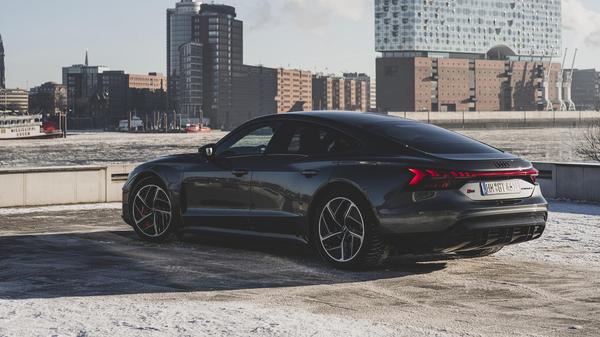 Power for a Audi RS E-Tron GT
The acceleration time isn't as rapid as the Porsche Taycan's which, in its most visceral form, slays the three-second marker. The fastest RS version does 0-62mph in 3.3 seconds. But it's not that sort of car. This is an electric grand tourer, which marries power with comfort and space for the best possible package. The total power output of the RS version is 646 horsepower (475kW) in boost mode, or 598 horsepower in normal times, which is as much as anyone needs on UK public roads. And, boy, does it go round a corner quickly, thanks in part to all-wheel steering. But you feel the weight and size whichever way you drive it. For the standard E-Tron GT quattro, that power figure reduces to 476 horsepower, but in return you get better battery range. Audi says the range provided by the RS's 93kWh
battery
is a maximum 280 miles, and an extra 15 miles for the standard E-Tron GT quattro. There are charging ports on both sides of the car, and you can charge with
a domestic wallbox
, three-pin socket (not that we'd recommend the latter, on safety grounds) or fast DC
public charger
that – best case - give you 80 per cent charge in about 25 minutes.