Guide
Used car warranties
Is it worth taking out a warranty on your used car? We explore your options.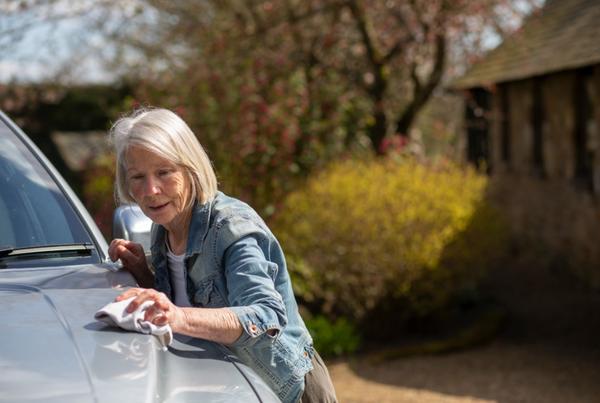 Words by: Andrew Woodhouse
Published on 24 July 2023 | 0 min read
Many new cars come with a warranty as standard and are readily welcomed by drivers – so much so that many opt for an
extended warranty
to keep that cover in place a little while longer. But what do you do when that runs out, or you're buying a used car with an expired warranty in place?
Well, that's when you look at used car warranties.
What is a used car warranty?
Car warranties offer some financial protection when things go wrong with your car. Most warranties cover replacing parts in the event of mechanical faults or electrical failures, and the labour costs of these fixes. As repairing a car can be expensive, warranties are often popular with buyers.
There are four main types of used car warranty: 1. If you buy a car under a
manufacturer's approved-used scheme
, the dealership may offer an "approved-used warranty". These warranties usually last 12-24 months and tend to be pretty comprehensive – but you should always check what the warranty does and does not cover with the dealer. 2. Independent dealerships may offer their own "dealer-provided warranty" on used cars you buy from them. How long the warranty is valid for and how much it costs (some may give you a warranty for free) can depend on the age and condition of the car, and other factors depending on the dealership. Many dealer-provided warranties run through a third-party company, so check before you sign as you'd make a claim with this third-party. 3. You can also buy a "third-party warranty" independently of a dealership. These can also be applied to
cars bought privately
. The level of cover will depend on the provider, as well as the age and condition of the car, so it pays to shop around and compare quotes to get the right coverage for you. 4. Finally, if your car is still under its manufacturer warranty, you should get a "remainder of manufacturer warranty", which means your car is covered for whatever portion of the warranty remains (if any). For the warranty to remain valid, the car will need to have been serviced in-line with manufacturer recommendations so check the log-book and service history before you buy.
What do used car warranties cover?
Warranty policies will vary depending on who is offering them and will also factor in the age and condition of your car. Always check the terms and conditions and ask the supplier or retailer before you commit.
Some warranties may only cover major components of the car like the electrical systems, engine and transmission, while others offer more comprehensive cover. There are two tiers of warranty on the UK market: 1. All Mechanical and All Electrical (AMAE), also known as "bumper to bumper", which covers all components apart from listed exclusions. This can be bought with cover for wear and tear, and without. 2. Components Listed Cover Only, which is typically only offered for older vehicles and only covers a pre-agreed list of components. Typically, used car warranties cover the cost of parts, labour and VAT for repairs to: • Engines and transmissions • Fuel systems • Air conditioning and cooling systems • Gear boxes • Steering • Suspension • Non-frictional clutch and brake parts • Electrics • Diagnostics • Multimedia and key cover (usually capped at a certain monetary value)
Things to consider when looking at used car warranties
Unless specified, used car warranties don't tend to cover wear and tear on aspects like the brake pads, windscreen wipers or tyres.
The length of a used car warranty will vary depending on the provider and the type of coverage. Some warranties may last for a few months, while others can last for several years. The length of the warranty will be outlined in the terms and conditions.# Many policies include a cap for pay-outs (for example, £1,000) and won't pay out over this. There may also be a limit to the hourly rate in labour costs you can claim back on – so check your terms and conditions. Policies generally won't cover faults that were present when you bought the car either – so make sure you check the car properly and ask the seller about any issues before you buy. Always read the terms and conditions before you buy the car. Details vary between policies, and some contain a variety of exclusions that could stop you from being able to make a claim. Warranties also have age and mileage limits, too (for example over 10 years old or having covered more than 100,000 miles). If you exceed these, it could invalidate your warranty. If the used car you are buying is getting close to either of these, it may not be worth taking out. Another thing to check is where repair work can be done. Some policies will specify certain garages, so check their locations are convenient for you.
Questions to ask before purchasing a used car warranty:
• What is covered by the warranty?
• How long does the warranty last? • How much does the warranty cost? • Are there any deductibles or additional fees? • Are there any restrictions on where repairs can be performed? • What is the process for making a claim? • Is there a limit on the number of claims that can be made? • Can the warranty be transferred if the car is sold?
How do you keep a used car warranty valid?
Warranty terms and conditions will often require you to get the car serviced at set intervals (which will be set out in the contract) and may not pay out if you ignore a warning light.
Making modifications to your car – for example fitting non-standard or non-manufacturer approved parts – could invalidate the warranty. Filling up with the wrong fuel, reckless driving or deliberate damage could also invalidate your policy. You'll also need to follow the stated warranty claim procedure correctly when making a claim, with the correct paperwork and evidence gathered.
How much does a used car warranty cost?
The costs depend on a number of factors, including (but not limited to):
• The value of the car, with more expensive cars typically costing more to repair and therefore commanding a higher warranty premium. • The age of the car, with older cars being more likely to breakdown and therefore costing more in warranty cover. • The miles on the clock, and your expected mileage – with more miles costing more in warranty cover. • The level of cover, with more comprehensive cover generally costing more.
What are the benefits and disadvantages of used car warranties?
As with manufacturer and extended warranties, used car warranties do offer peace of mind in knowing your car has some coverage in the event of unexpected repairs or malfunctions.
Having a used car warranty intact can also increase the
resale value of a used car
. The warranties, however, can be expensive, and the cost of the warranty may not be worth it if the car doesn't require significant repairs. Many warranties also have strict terms and conditions with lots of caveats (as covered above). As you research and look into the specifics of used car warranties, you'll work out whether they're right for you.