Expert Review
Aston Martin DBX SUV (2019 - ) review
The looks and interior design of Aston Martin's SUV may be polarising, but everyone agrees the power and handling are second to none
The Auto Trader expert verdict:
Available new from £160,420
The DBX is a little late to the super-SUV party but, if you've been waiting for a luxurious, ultra-exclusive off-roader that really does handle as well as a sports car, look no further. We know, we couldn't believe it, either.
Reasons to buy:
Practical performance
Brilliant handling
Awesome sound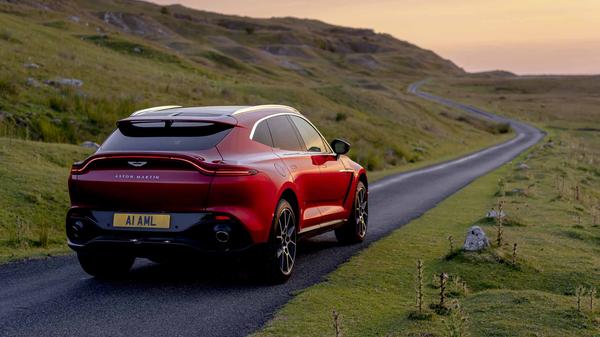 Running costs for a Aston Martin DBX
This is a large car from a British luxury marque and it's not going to be cheap to buy or own, but that's half the cachet. Insurance and
VED
(or 'road tax') will be high and, while average fuel economy is quoted at about 19mpg, don't think you'll get more than mid-teens to the gallon if you plan on enjoying the sound of the exhausts. Oh, and it's also in the highest bracket for
company car tax
. But what price an Aston? When compared with the likes of the
Bentley Bentayga
and
Lamborghini Urus
, the DBX is in good company. And looks like a bargain compared with the
Rolls-Royce Cullinan
.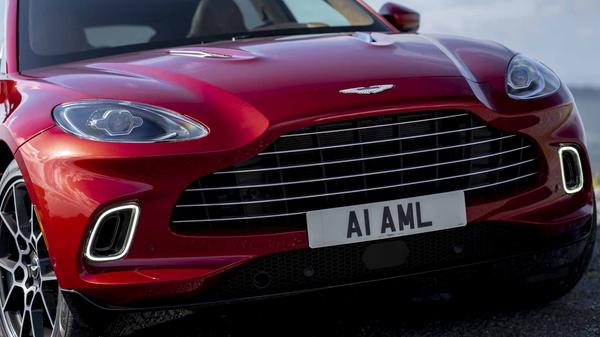 Reliability of a Aston Martin DBX
The DBX gets many of its parts, engine included, from Mercedes tuning division AMG, though the foundations of the car have been created in-house by Aston Martin. That mighty V8 engine is well-proven and found in countless AMG models so should be dependable. The infotainment system is Mercedes' previous generation, which suffered few glitches. There's a three-year, unlimited-mileage warranty and the option to extend it for 12 or 24 months.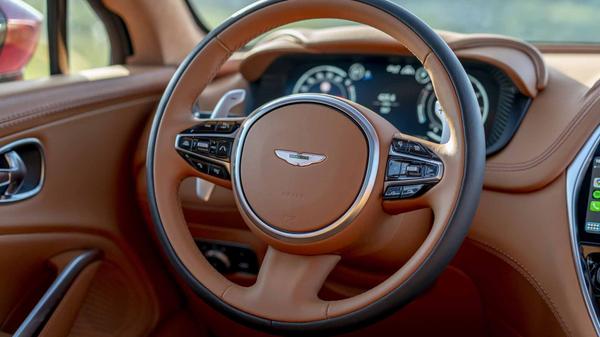 Safety for a Aston Martin DBX
You won't get an NCAP safety rating because Aston Martin is a low-volume manufacturer, but there are more airbags than you can shake a stick at and the four-wheel drive and high seating gives a good safety base. The high base price of the DBX means you get a lot of technology thrown in on the standard specification. Standard safety kit includes adaptive cruise control, lane-keep assist, emergency braking, lane-departure warning and blind-spot detection. There's also a rear traffic warning function, which is fantastic if you regularly reverse out of a drive or parking spot into traffic - the camera can see part way round obstacles, beyond the point mirrors reach.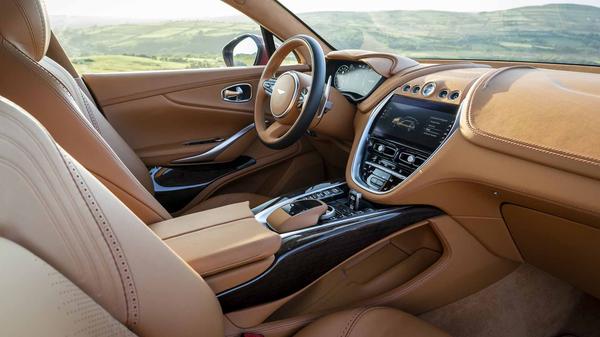 How comfortable is the Aston Martin DBX
The DBX has plenty of space for four adults and a boot big enough for a weekend's worth of luggage for everyone – indeed, there's more space than in the Bentley Bentayga. A fifth adult in the centre will be a shoulder squeeze. That sexy low roofline means head room is at a premium, too, but leg space is fine. This is a big SUV, despite the sure-fire way in which it handles round a track. if you want plush silence on the move, go Bentley or Roller. The DBX has more of a sports car vibe about it - you sense they're allowing more wind and road noise in, in return for keeping the weight down and the pace up. But there's plenty of light and good visibility for everyone.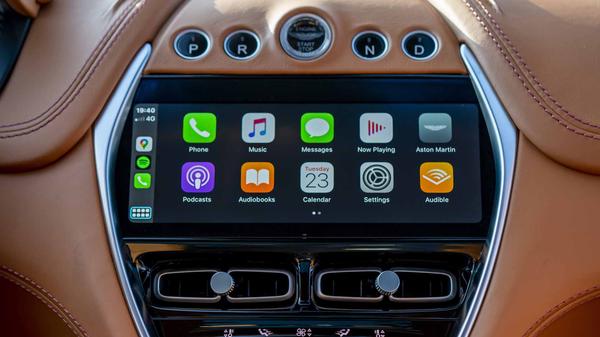 Features of the Aston Martin DBX
Aston Martin should really be getting Mercedes' new infotainment system by now - if you can get it on a humble
A-Class
, surely DBX customers deserve it. Aston will have to wait, however. So it's the old graphics, lots of small buttons and overly sensitive touchpad on the centre console. However, you do get
Apple CarPlay
, although you can't operate it from the touchscreen - grrr. Front and rear heated seats are offered and there's a reversing camera to complement the parking sensors, a powered tailgate and four USB ports, which is very good.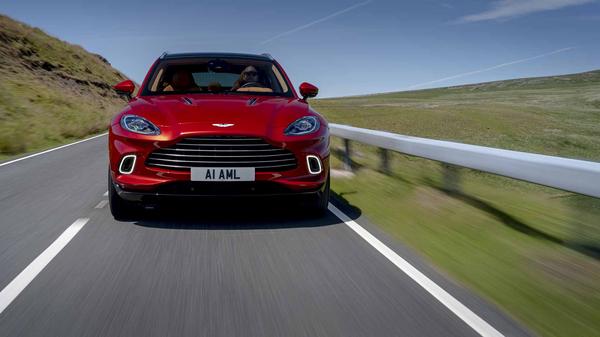 Power for a Aston Martin DBX
This is where the DBX wins outright against every conceivable competitor in the class, up to and including the
Porsche Cayenne
most would consider the benchmark in the sporting SUV sector. That 4.0-litre V8 engine might be getting on a bit now but it still feels and sounds stonking, with 540 horsepower on tap and a rapid automatic gearbox. It accelerates to 62mph in 4.5 seconds, which is just wrong (but oh so right) considering its weight. The real magic, however, lies in the DBX's suspension, steering and handling. It's unbelievably nimble, sharp and light on its feet round the curves, and most customers would genuinely be hard-pressed to cite the differences between this and the character of Aston's
Vantage
sports car. Which is credit to Aston Martin's chief engineer. Quite an incredible achievement, that will helpfully set this celebrated British brand on its feet again.