Alpine A110 Coupe (2018 - ) review
The Alpine A110 is a modern-day reimagination of an iconic sports car from the 1960s, but it's properly cutting-edge to drive. Aluminium construction makes it super-light, and that helps make it a dynamic match for its closest rival, the Porsche Cayman.
The Auto Trader expert verdict:
★★★★★

★★★★★
3.7
The A110 has chosen one of the most fearsome rivals to go after, the Porsche 718 Cayman, but Alpine has done an incredible job in coming up with a truly credible alternative. Yes, the Porsche still has the edge on cabin quality and practicality, but in terms of performance, desirability and – importantly – driver involvement, the A110 matches it every step of the way. It even has the edge over the Porsche in one or two areas, including efficiency and running costs, and that makes it even more appealing. Sports car buyers now have a very tough choice to make.
Pros
Sensational ride and handling balance

Seriously fizzy performance

Really impressive efficiency
Cons
Interior quality not up to Porsche standards

Doesn't undercut a Cayman enough on price

Poor practicality, even for a sports car
Interested in buying an Alpine A110?
How good does it look?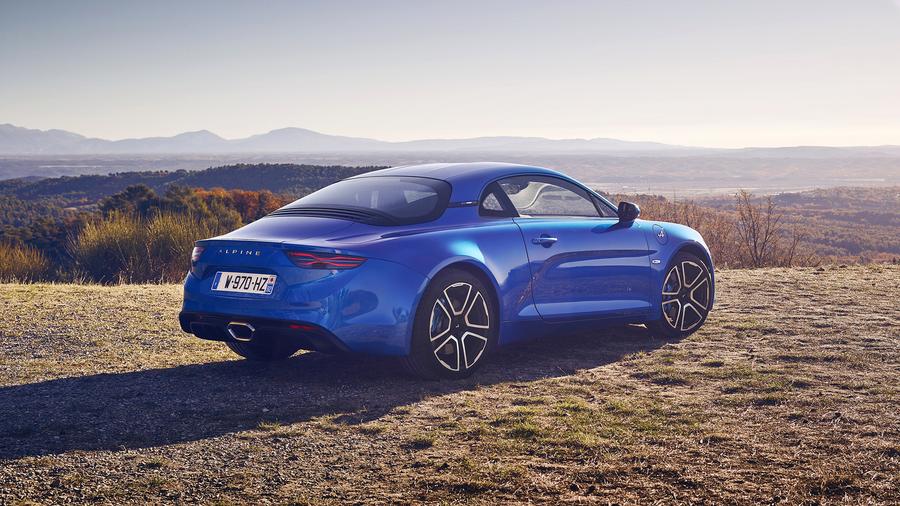 This car is the Renault Group's modern-day reimagination of the iconic Alpine sports coupe from the 1960s – the A110 Berlinette – and it takes plenty of inspiration from the original car, but without wanting to be a carbon-copy. The quartet of headlamps is the most obvious nod to the original, but a number of lines, creases and shapes also have roots in the sixties, and that will please customers buying on the strength of nostalgia. How effective the designers have been in translating the essence of the Berlinette into a modern-day form will be a matter of debate, and based on a rather unscientific straw poll, we've found the looks are rather divisive. However, if you're one of those people who falls into the 'love' camp rather than the 'hate', the looks alone will probably persuade you to part with your cash.
What's the interior like?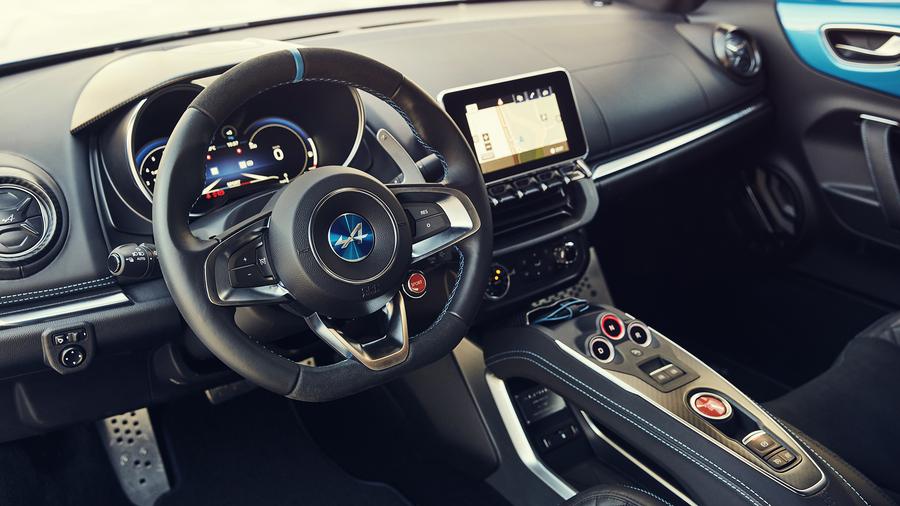 Many low-slung cars like the A110 are difficult to get in and out of due to a bulky side sill you have to clamber over, but the Alpine's is fairly slender so there's no limbo-ing or contortionism involved. However, once you're in the figure-hugging racing seat, you'll realise you can only slide it forwards and backwards, with no adjustment for height or the angle of your backrest. Most of the buttons and switches are fairly self-explanatory and logically placed (with a few exceptions including the cruise control buttons), but the touch-screen system takes some getting used to as it's not the most intuitive system of its type. Most of those buttons and switches are also recognisable from various Renault products, too, but with clever use of brushed aluminium, stitched leather and microfiber textiles, the cabin still has a reasonably posh and racy feel. Granted, it's not up to the high-quality standards of the Cayman, but it's good enough that you won't feel short-changed.
How practical is it?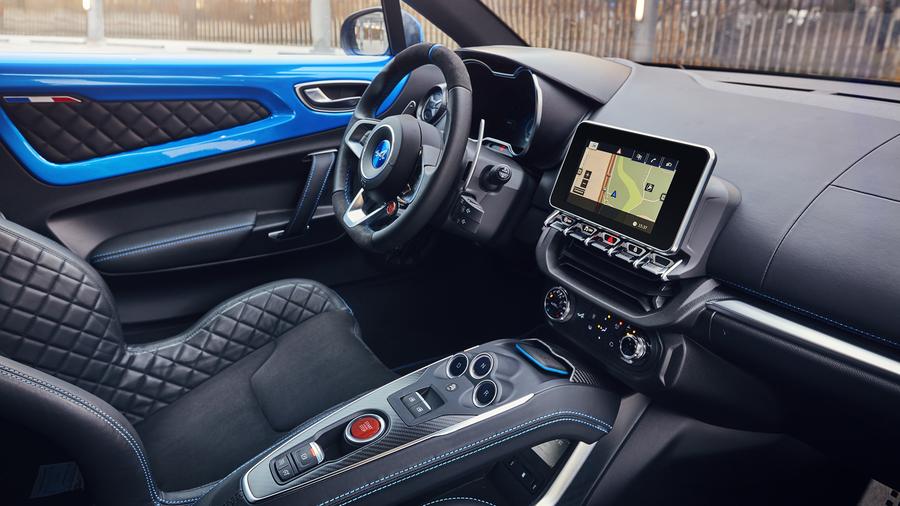 Not an area you expect any sports car to excel in, but the A110 is unashamedly rubbish on this score. The two-seat cabin has plenty of legroom and headroom, but the space for each occupant is rather narrow, making you feel a little hemmed in. The tiny rear window aperture also means your rearward visibility borders on laughable, which really doesn't help when you're parking. Even worse, there's pretty much no cabin storage on offer – no glovebox, no door pockets, not even a cupholder – so don't attempt to carry anything in the passenger compartment that doesn't fit in your pockets. You won't be able to carry much more in the luggage areas, either. The one under the bonnet is just 100 litres in capacity and the space is very shallow, and the one at the back is even smaller at 96 litres, and it's also a rather weird horseshoe shape. All this wouldn't be so bad if the A110's main rival – the Cayman – wasn't the most practical car of its type.
What's it like to drive?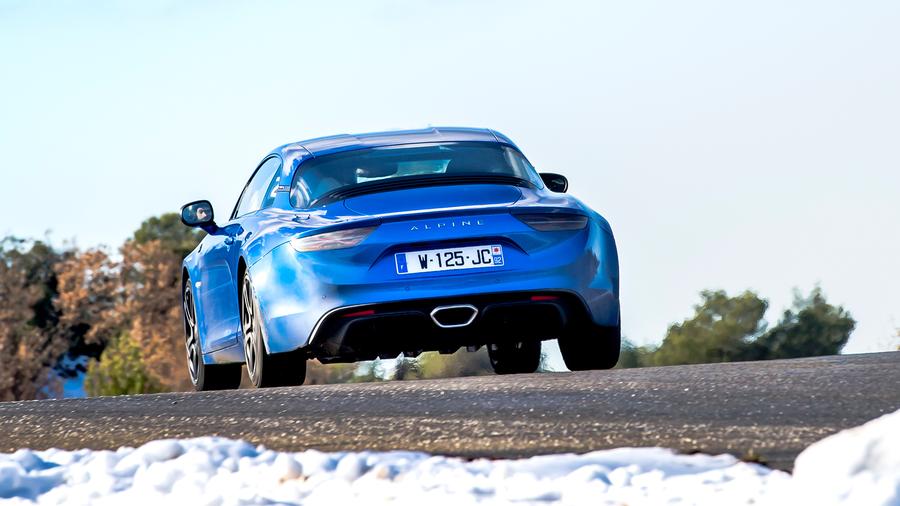 No two ways about it, the A110 is a simply stunning car to drive, and it's mostly down to the car's low weight. It's made largely from aluminium, allowing it to tip the scales at less than 1100kg, which is around 350kg lighter than a Porsche Cayman S. What little weight there is, is distributed very evenly between all four wheels, and because the car is so low, the centre of gravity – the point around which the car pivots when it turns – sits right next to your hips. This means the car really feels like it's turning around you, making you feel right in the centre of the action, and that makes the car wonderfully involving to drive.

That's accompanied by quick, accurate steering, responsive pedals, a polished gearbox and very sharp body control, and it all adds up to a car that changes direction with incredible precision and agility. The A110's lightweight stature also helps the car's ride quality, because the engineers haven't had to make the suspension rock hard in order to control body movement, so it mops up bumps really well. If you're looking to maximise lap times, a Cayman will probably be quicker, but if you're looking to have fun, the A110 more than competes.

How powerful is it?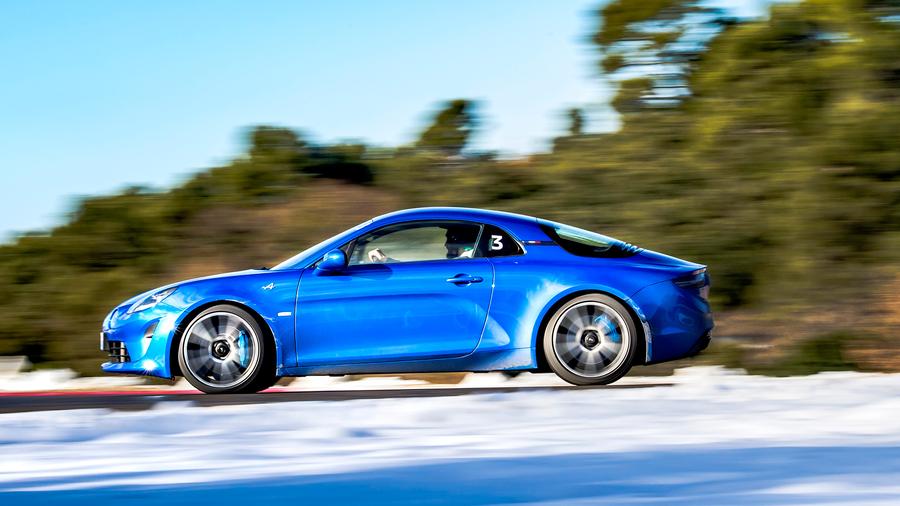 The A110 is powered by a turbocharged 1.8-litre petrol engine delivering 252 horsepower through the rear wheels, via a seven-speed twin-clutch automatic gearbox. Don't be fooled by the relatively modest power output; when a car is this light, that's all the power you need for some seriously impressive results.

The engine is eager to get going at low revs and becomes more and more frenetic as the revs climb higher and higher, so the pickup is always fast regardless of whether you're already going at a fair old lick, or pulling away from a standstill. Importantly to those interested in bragging rights, the A110 accelerates from 0-62mph quicker than the Cayman S. Selecting Sport mode gives you sharper responses from the throttle and makes the gearbox hang onto lower gears for longer, making the car feel edgier and more aggressive, but it always does a great job of swapping through the gears smoothly and quickly without upsetting the car. The car we tried was also fitted with a sports exhaust, which makes a properly naughty noise, cracking and spitting at people as it goes by.

How much will it cost me?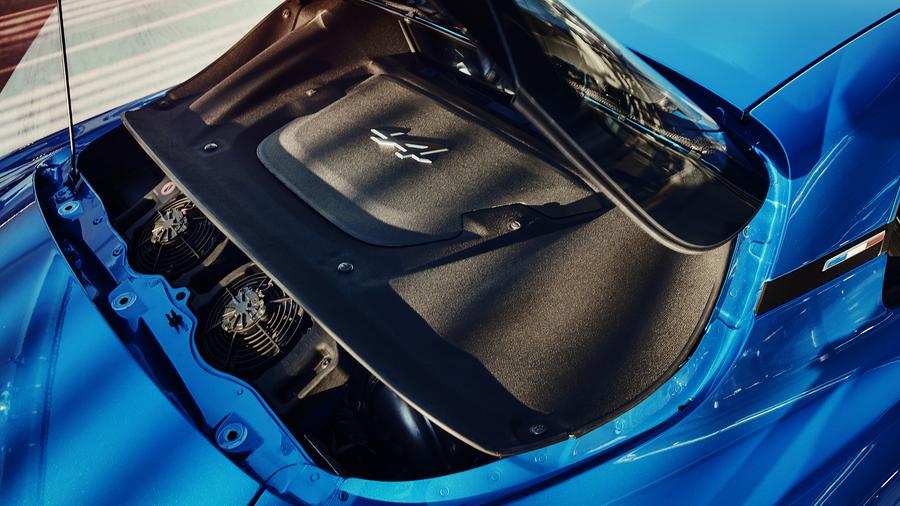 Prices for the car have not yet been confirmed, but we expect it to start somewhere in the region of £50,000, which is about the same as you'll pay for a Cayman S. The Alpine's light weight and relatively small-capacity engine also make it a lot more efficient than the Porsche, with official fuel economy of 46.3mpg, and CO2 emissions of just 138g/km. For a car with this level of performance, that's really impressive. It'll still be a while before we're clued in on insurance and servicing costs, but neither is likely to be cheap, although should compare well to those of the Cayman. The most critical bit, however, will be how well the A110 manages to hold onto its value because a strong showing on resale values will drastically reduce your whole life costs. But, with the car being all-new and launched under a relatively unknown, reincarnated brand, the true story on that score is anyone's guess right now.
How reliable is it?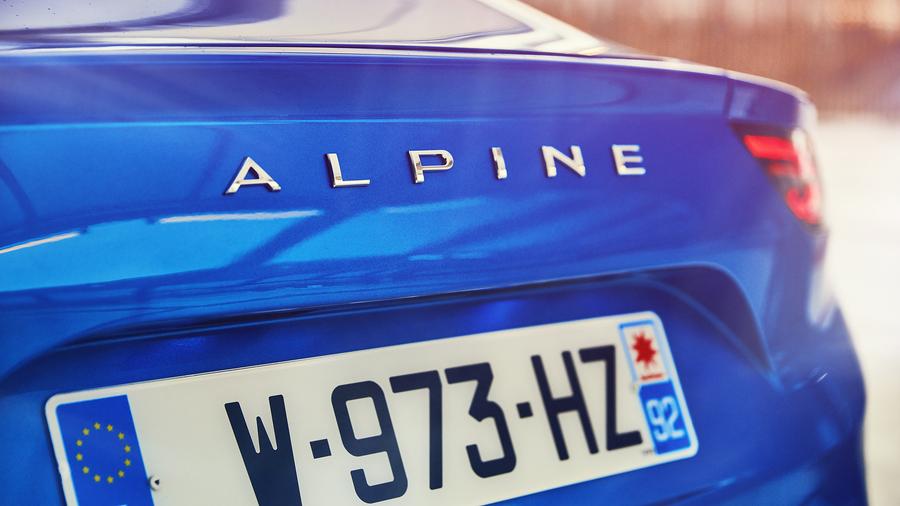 Again, commenting too much on reliability is difficult because this car – and the brand from whence it came – is a completely unknown quantity. It uses a lot of Renault parts, and Renault currently occupies a fairly lofty position in the manufacturer standings of Warranty Direct's Reliability Index. But, this car is built on a completely bespoke aluminium chassis, uses quite a few unique components, and has an all-new engine, so there are very few meaningful conclusions you can draw from that. The best thing we can do is watch with interest for any reliable data and keep you posted.
How safe is it?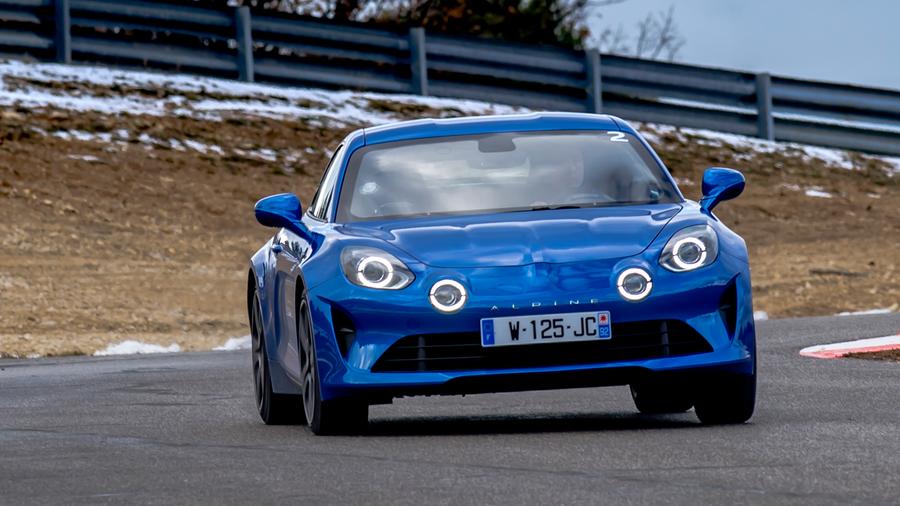 It's a bit tricky to comment too much on this area at the moment, because not only have Alpine not announced how much the car will cost, the firm hasn't announced how much safety equipment it'll have. It'll have to have electronic stability control and tyre pressure monitoring because those things are a legal requirement these days. However, when it comes to the amount of airbags provided or whether it'll have automatic emergency braking, we simply have no idea. Watch this space and we'll update you when we do.
How much equipment do I get?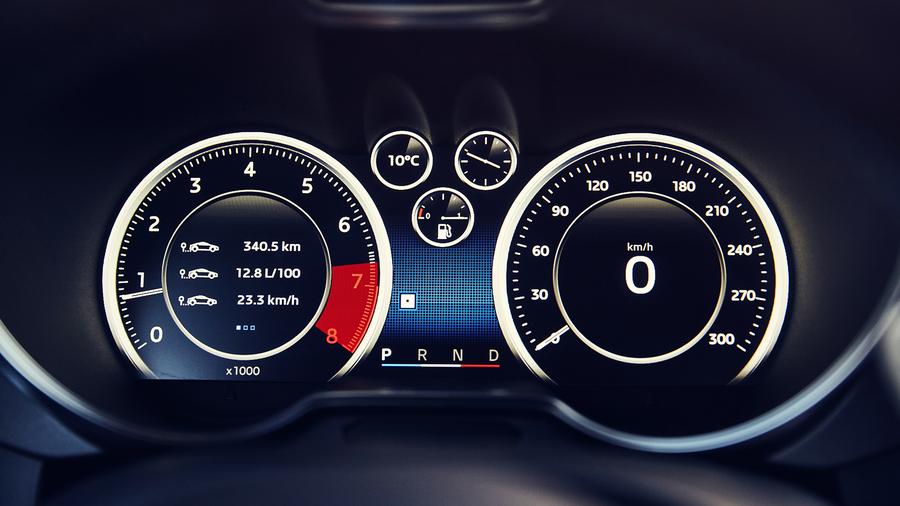 Again, it's a bit tricky to comment too much on this area at the moment, because Alpine hasn't yet announced how much equipment the A110 will have. We do know there will be two trims – Pure and Legende – the former of which will be the super light version that appeals most to drivers wanting maximum performance, and the latter will come with a few more creature comforts including leather upholstery, more adjustable seats and posher interior trim. We'll update you when we know more.
Why buy?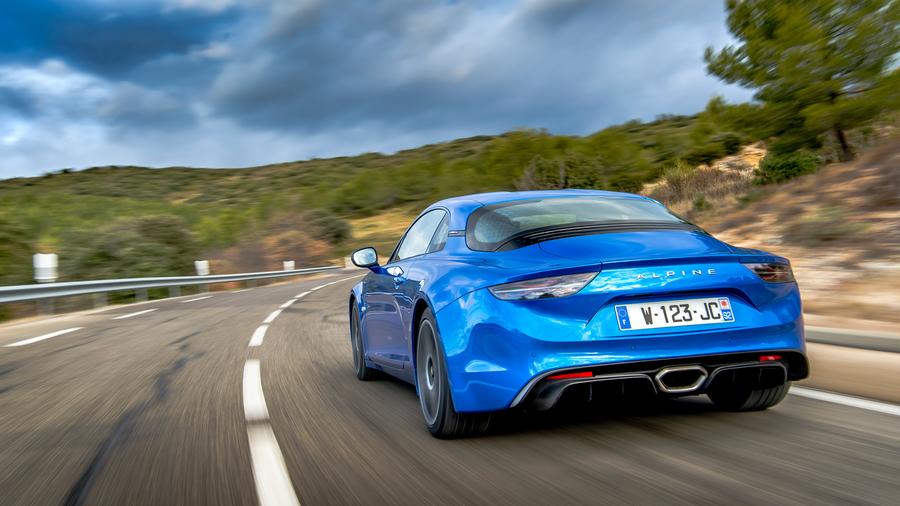 Because you place driving enjoyment at the very top of your list of priorities and care much less about prestige, image, cabin quality or practicality. For years, the Porsche Cayman has been the obvious choice in this category, and it still has the edge in most of these areas. However, for drivers looking to be involved, beguiled and intoxicated by the way their car drives, there's now a serious alternative. It's a massive giggle from start to finish and you'll absolutely love it.
Interested in buying an Alpine A110?