Best Of
Tokyo Motor Show 2015: Top 10 cars
We bring you all our favourite cars from the Tokyo motor show, from wacky space-age concepts to tuned up sports cars, and sleek coupes from Japan's biggest brands
Number 1: Mazda RX-Vision concept
Mazda certainly knows how to make a statement. Rumours had been rife that the brand, which made rotary engines famous by winning at Le Mans with the 787B, had kept working on the technology, even after the RX-8 was scrapped in 2012. When the covers came off the RX-Vision though, more than a few jaws hit the floor, and the CEO had tears in his eyes. This is a stunning two-seater sports car, with similar proportions to the Jaguar F-type coupe, but it'll be powered by a brand new rotary engine, called SkyActiv-R. Mazda claims it has solved issues with low torque, poor reliability and high fuel consumption – so it could be that this new sports car will be turbocharged. It could be slated for production as early as 2017 – and Mazda says it is targeting the Porsche Cayman, both in terms of price, and raw performance. Sadly, no specifics on power or pace were given, but the concept stole a lot of hearts at the show, and we hope the production car will do the same – it's likely to be badged as RX-7.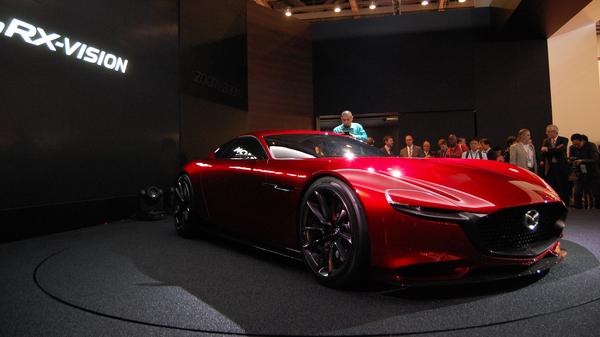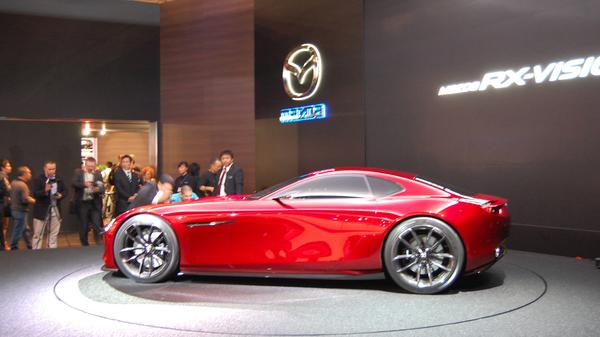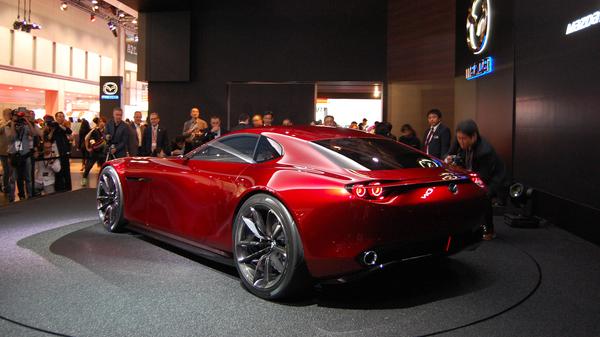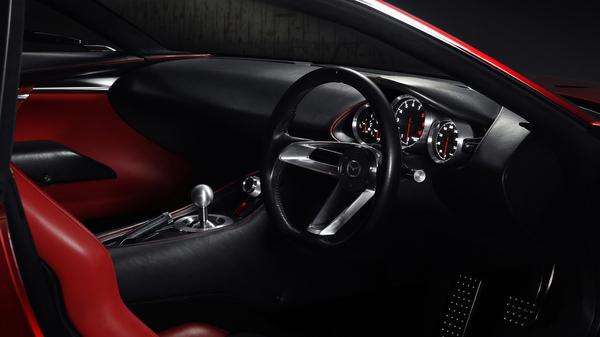 Number 2: Nissan IDS concept
A stone's throw from the Mazda stand, Nissan strutted its stuff at its home show in a rather different way. Still, its concept – dubbed the IDS – definitely set the tone in Tokyo. The sleek four-door concept is a nod towards the styling of the next-generation Leaf. Not only is it all-electric, with a bigger 60kWh battery and carbon fibre body for significantly boosted range, but it also debuts Nissan Intelligent Drive, a fully-autonomous, artificially intelligent system that can take over all the driving duties, whilst the interior transforms into a plush lounge. It might sound far-fetched, but the brand says that by 2020, this technology will be ready, and affordable for most people, and that cars like the IDS will not only help cut emissions, but also road accidents. Autonomous driving looks like it's here to stay then, but Nissan was keen to point out that the public must be able to trust this technology before accepting it. Sharing the limelight with the IDS was the weirdly named 'Teatro for Dayz' - a cool looking Kei car made almost entirely from screens, which can display images and videos chosen by the driver to turn the entire car into an interactive social media tool. Nissan CEO Carlos Ghosn said this concept was for a new wave of customers, digital natives who grew up without a strong connection to cars. Whether you buy that line or not, it certainly did look cool - and did raise some interesting questions about how makers will get younger people to keep buying cars.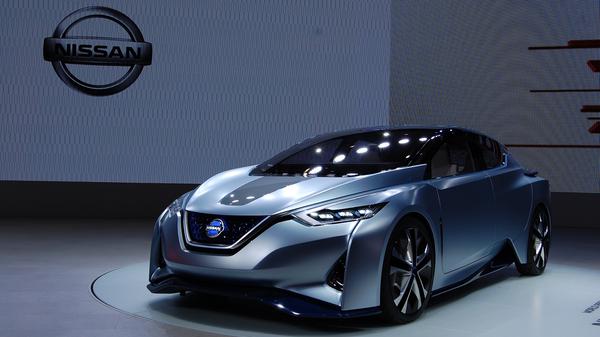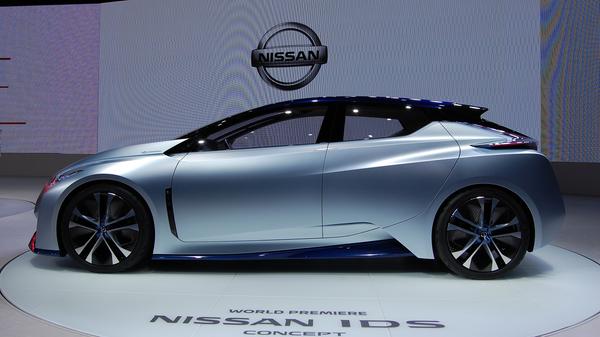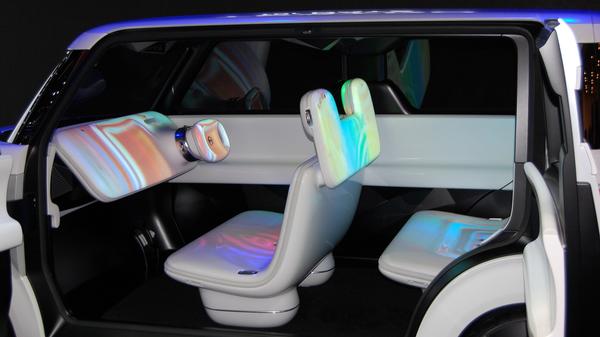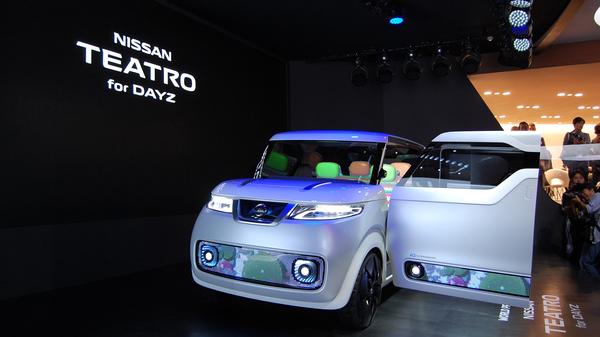 Number 3: Porsche Macan GTS
Not every brand was looking into the distant future though. Over at Porsche, the covers quietly slipped off the new turbo 911 Carrera 4 and the brand revealed its latest model to be given the 'GTS' treatment; the Macan. Both cars will be in showrooms by early next year, with the Macan priced at £55,188 – slotting nicely between the Macan S, and the Turbo. It's 3.0-litre twin-turbo V6 has more power and torque than the standard S (355bhp and 369lb ft to be exact) which means it'll do 160mph, and 0-62mph in roughly five seconds flat. The adaptive suspension is lowered by 15mm compared to the standard model, and it also gets a host of optional goodies as standard, including a sports exhaust, 20-inch black alloys, an Alcantara lined interior, and some carbon exterior trim for an altogether meaner look.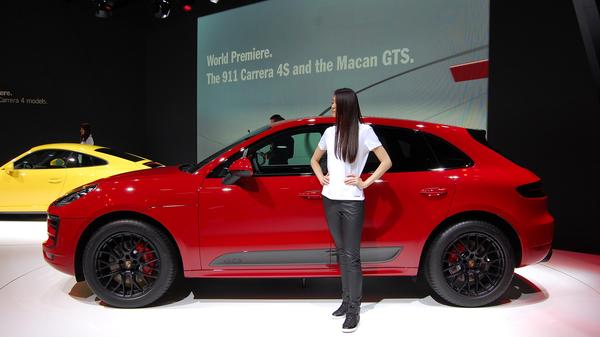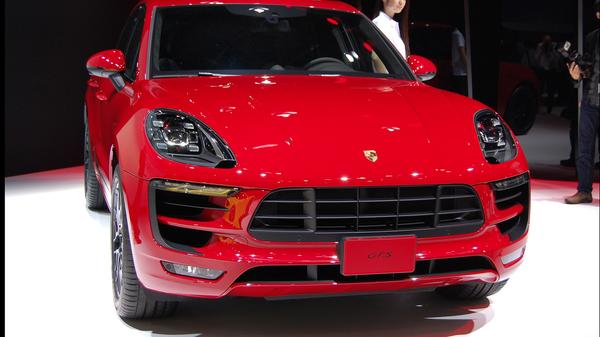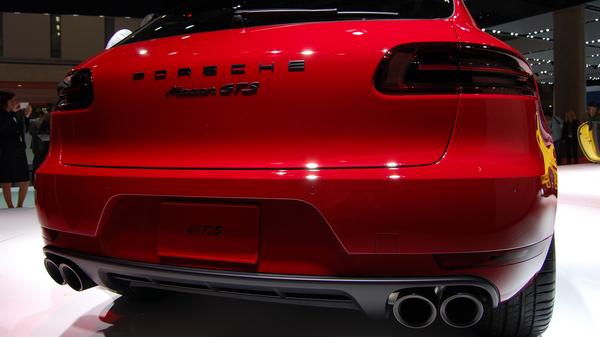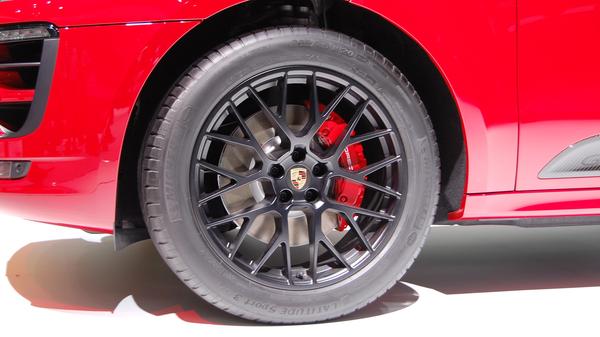 Number 4: Honda FCV Clarity
Hot on the heels of the Toyota Mirai, Honda choose to use Tokyo as the launching pad for its own hydrogen powered mass-production model, the Clarity FCV. Somehow, its engineers managed to squeeze the fuel cell stack, lithium-ion battery pack and electric motor into the same space as a conventional petrol V6, so there is room for five adults inside the cabin. There are no gears, but power output is still a healthy 172bhp, and Honda is claiming a range of 435 miles – giving the Clarity class-best staying power. Refilling the tank takes three minutes, so unlike electric cars, there is no waiting around for a charge, and the driver can choose between normal and sport modes on the move. It'll be heading to Europe next year, to help promote hydrogen technology over here and stimulate infrastructure. We hope it'll do exactly that, although the awkward aerodynamic styling might prove a little divisive.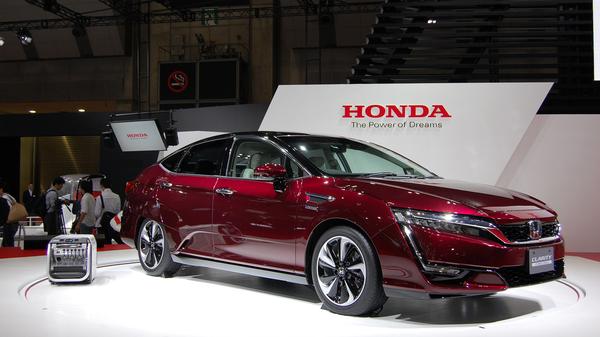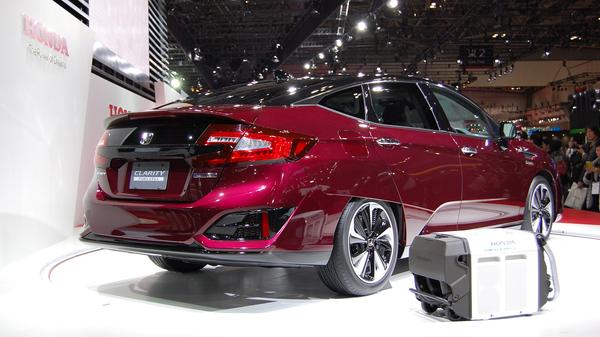 Number 5: Mitsubishi eX concept
There was just one car drawing the eye over at Mitsubishi, but the eX concept was a strong statement of intent from a brand currently enjoying big success with its Outlander PHEV. The eX is an all-electric compact SUV, roughly the same size as the current ASX. It looked really good on the stand, with a few hints of the Range Rover Evoque, and previews a new styling direction for the company, which is poised to launch three new SUVS in the next few years. Mitsubishi says the eX will be capable of 248 miles on a single charge, and will feature next-gen battery technology, connected car features and some autonomous safety kit, but it's likely that we'll see a plug-in hybrid version of the new ASX before it goes fully electric. Swing the doors open, and you find a simpler design approach than the brand's previous cars with a rounded dash, slender switch panel and single digital dial, although we weren't allowed to inspect it too closely before being shooed off the stand.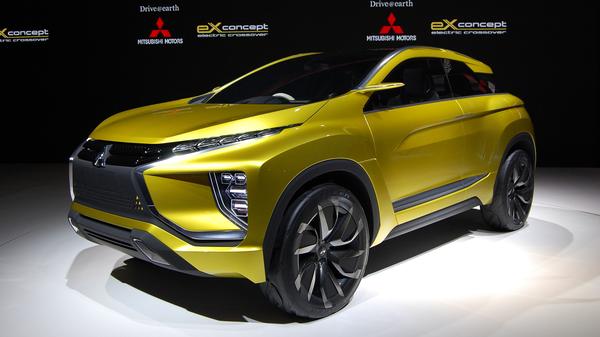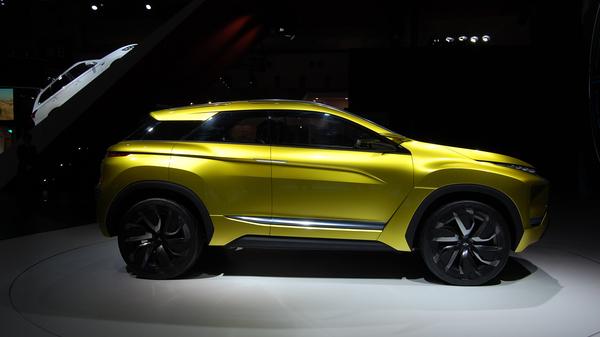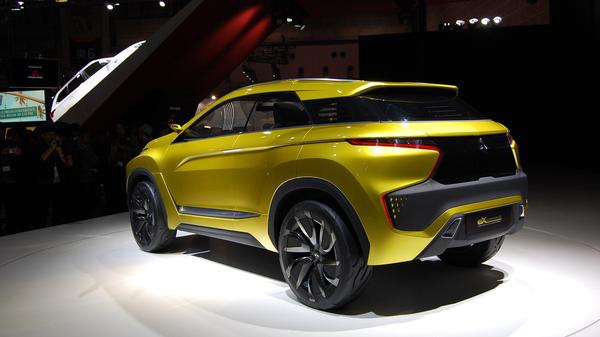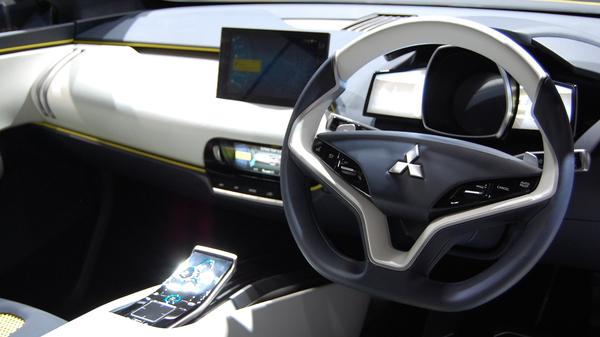 Number 6: Lexus LF-LC concept
The Mercedes S-Class and BMW 7 Series both need to watch out, because this is what the next Lexus LS is going to look like. The LF-LC concept was big, and bold, with an enormous 'spindle' grille dominating the front, protruding headlights and a sleek, contoured body. The wheels are classic show car spec, measuring 21-inches in diameter, and using layers of carbon fibre in their construction. The powertrain underneath was as revolutionary as the looks too, with a hydrogen fuel cell stack driving the rear wheels, but also sending power to a pair of electric motors up front, creating all-wheel drive. Lexus says this layout makes for better weight distribution of the hydrogen power train, and dynamic handling. We can't wait to find out if it can deliver, and it also opens up the possibility of Lexus being the first brand to offer a luxury limousine using hydrogen as a power source. When the LS does hit the market though, expect a conventional V8 and plug-in hybrid model to join the range.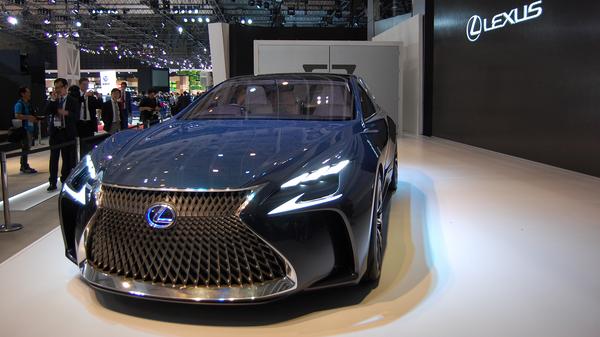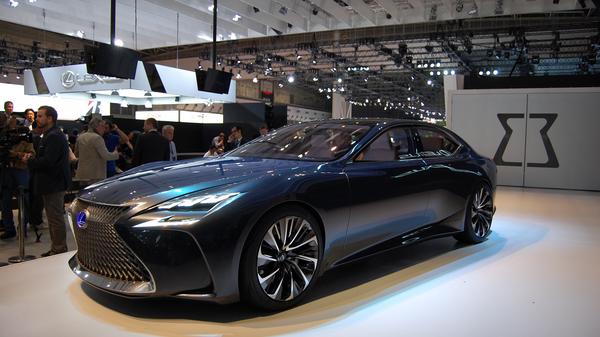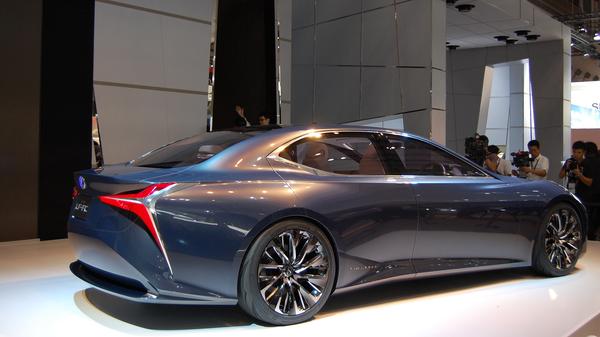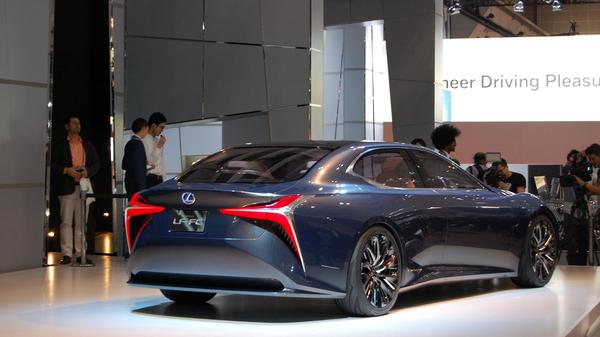 Number 7: Toyota Kikai concept
In amongst all these ultra hi-tech self-driving concepts, the Kikai from Toyota was a brilliant breath of fresh air. A cross between a steam-punk Royal carriage and a twenties hot rod, its design is meant to reconnect us with the mechanical nature of cars. To do that, every major component, from the suspension arms, to the rear-mounted engine, exhaust manifold, and radiator grille can be seen from the outside. There are even little windows in the front so the driver can look to see where the wheels are touching the tarmac. Inside, the 1+2 layout puts the driver in pole positon, with big analogue dials mounted on a rail across the middle of the cabin, and a wonderfully finished interior. Fun, interesting, and radical, it was great to see the normally sensible Toyota letting itself go a bit with this fabulous little concept. We hope that some of this kind of inventiveness makes its way into the brand's standard range.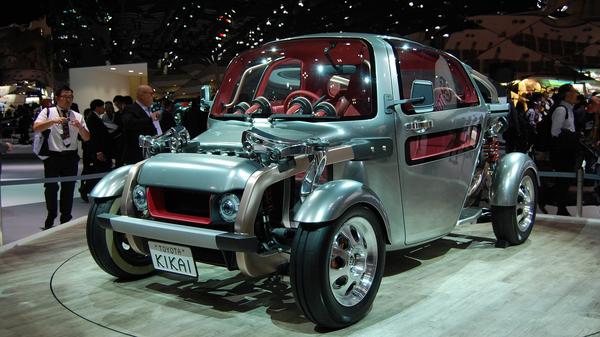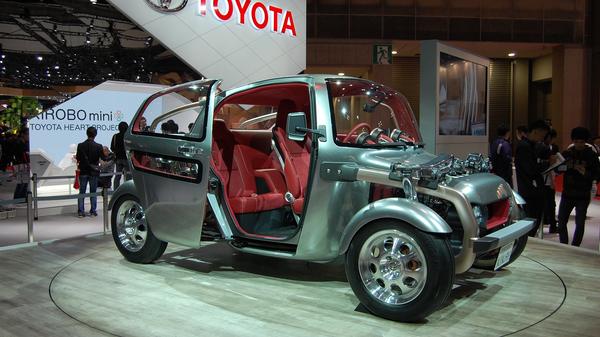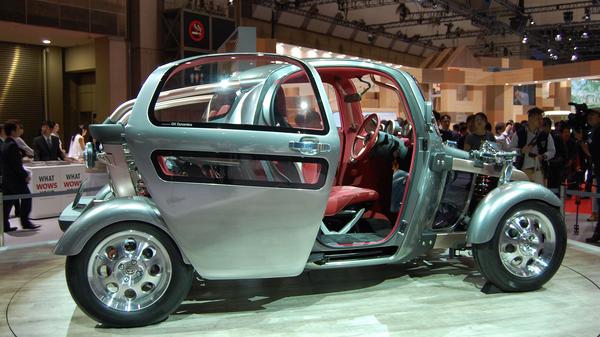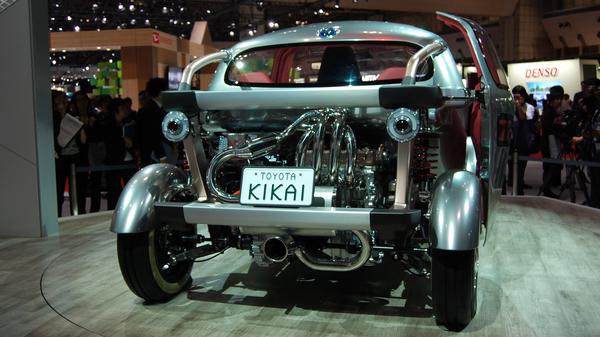 Number 8: Toyota S-FR concept
Could this be the return of the MR-2? It certainly felt like it, as Toyota once again flexed its muscles in Toyko, and gave us a compact, lightweight, rear-drive sports car concept. It would sit below the current GT-86 in the range if it made production, but share a similar philosophy of putting the driver at the heart of the car. The spec list is mouthwatering, with a four-cylinder 1.5-litre petrol in the front, a six-speed manual gearbox, and just two seats. It looked angry too – with a gaping grille and striking neon paint. The interior is basic, with a low driving position, single electronic speedo and rev counter, and plasticky dash, but this simplicity should help keep the price down when it does reach production - it could cost just £16,000. We just hope they do actually build this one – just so that the Mazda MX-5 finally has some competition.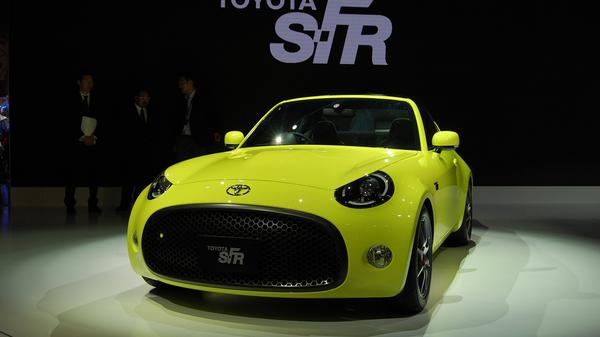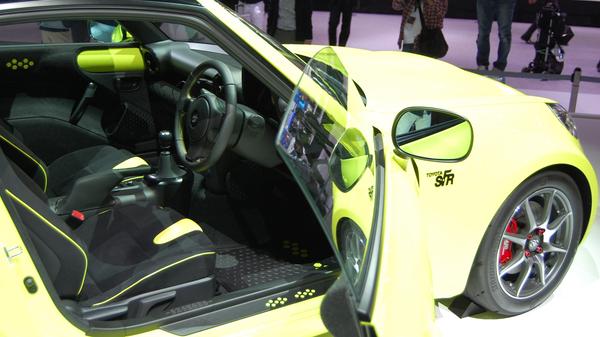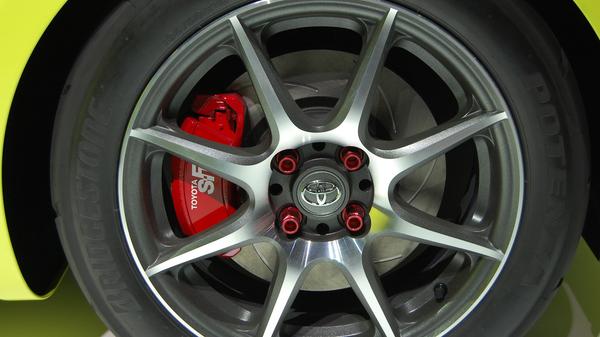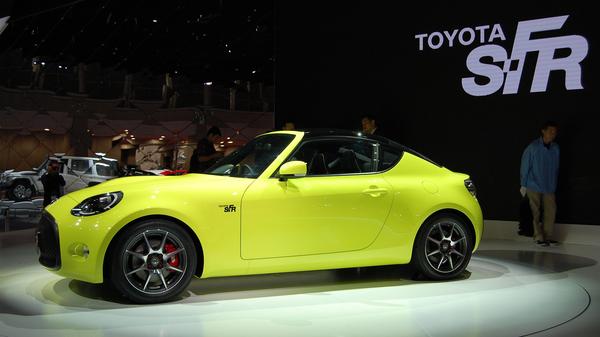 Number 9: Subaru Impreza concept
Some brands use the blank canvas of a concept car as an excuse to go totally bonkers. One look at the Toyota FCV Plus, with its glowing wheels and alien design cues, for example, is enough to know that you're staring at a designer's wild flight of fantasy. Subaru, on the other hand, used its Tokyo concept to launch, well, a five-door hatchback, called Impreza. Alright, so it might not look as exciting as some of the cars on this list, but it showed off a new styling direction for the brand, which (apart from the wheels) is sure to make it out onto the road. It'll be underpinned by a new modular chassis platform too, so it'll be lighter, stiffer, and more spacious than the current car, and this chassis will spread across the whole range over time. Subaru is also promising another big jump in interior quality. You won't have to wait long for it to arrive either – with the production model due by the end of 2016.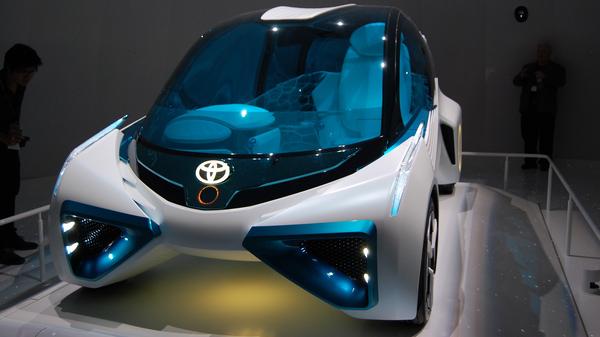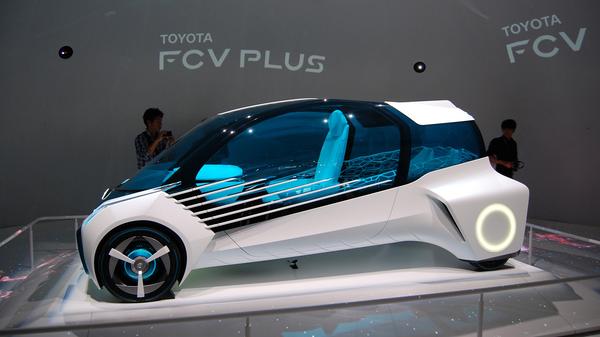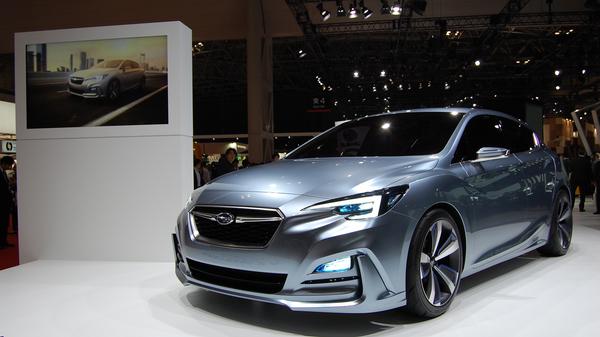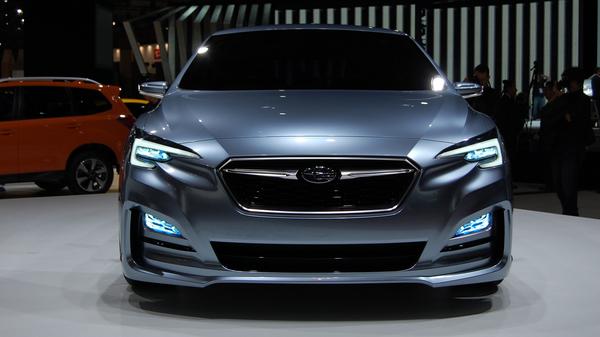 Number 10: Yamaha Sports Ride concept
Although Yamaha is primarily a bike maker (and they had some pretty cool ones on the stand, including a bike riding robot) their main draw was a new sports car – built with the help of McLaren F1 designer Gordon Murray. The chassis uses a new kind of radical carbon fibre, which is incredibly light weight, but fairly affordable to produce. This production process, called iStream, should make this car incredibly light (apparently a lot less than 900kgs) which should make it great to drive. The styling has some nice nods to the bike world too, especially the high mounted exhausts, but Yamaha were remaining tight-lipped about possible engine options. They did say that Lotus Elise was a feasible rival though, so a £30k price is not out of the question, but the brand has teased us with concept cars before, without taking the plunge and actually making one yet.