Best Of Best pick-up trucks: why you should consider a pick-up as your next company car
Pick-up trucks are appealing to more people than ever these days, and that's because driving one comes with a range of benefits. Find out exactly what those benefits are, and which pick-up you should choose.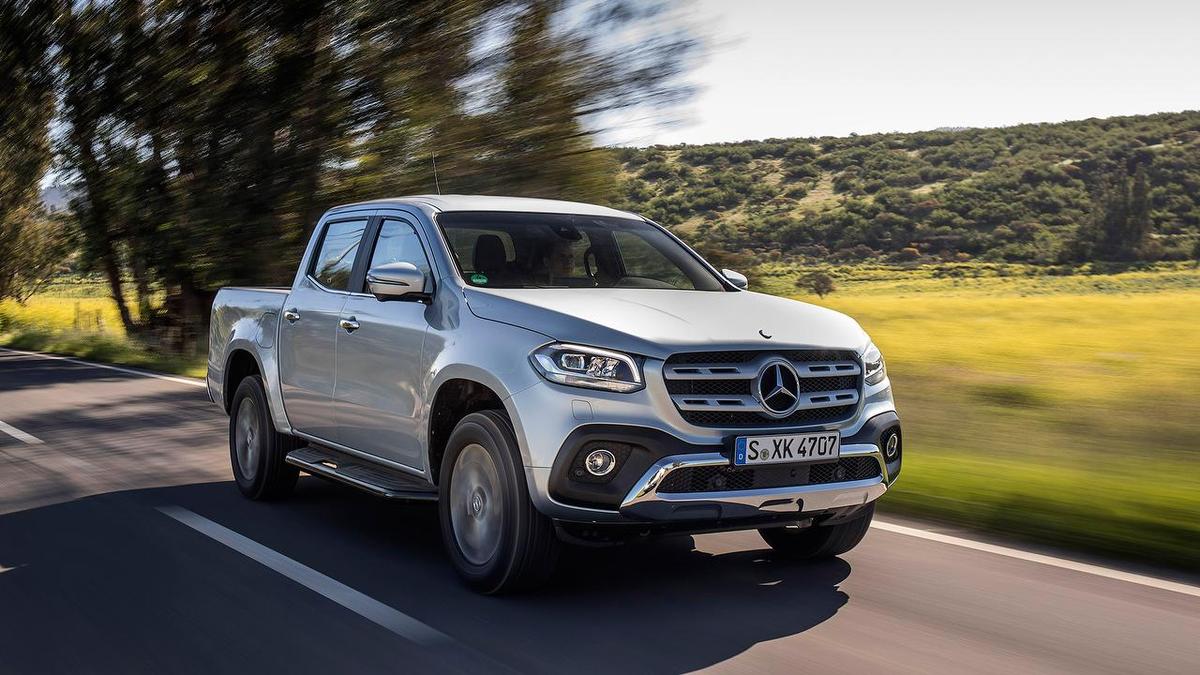 View gallery
There was a time when pick-up trucks were the exclusive preserve of builders, tradespeople and farmers throughout the land, but these days, the appeal of the humble truck has become far broader.
Trucks are starting to appeal to
families
for a variety of reasons. The latest double-cab trucks (which have rear seats, where single-cabs don't) have impressively roomy cabins these days, while the improved safety and rugged styling are also appealing to families. That's before you mention the huge practicality and versatility benefits that come with having a massive loadbay. Huge
towing
capabilities and genuine
off-roading
ability have also meant they've proved a hit with outdoor lovers.
Even better, there are also a range of tax benefits that can be gained by having a pick-up as your company vehicle, making them a disproportionately cheap alternative to a conventional
SUV
or
4x4
. It's important to note that to qualify for these tax incentives, your truck must be classified as a Light Commercial Vehicle or LCV, and for a double-cab, that means you need a payload (the amount of 'stuff' you can safely carry) of at least one tonne.
While benefit-in-kind tax rates on regular cars are calculated on a sliding scale related to the official carbon dioxide emissions of the car and its list price, LCVs – so long as your truck qualifies – have a fixed rate, which happens to be very low. So, despite the comparatively huge CO2 emissions of trucks compared to cars, and the still-lofty list prices, company car drivers will pay much lower annual bills to the taxman.
For example, compare a high-spec Nissan Navara with a low-spec Land Rover Discovery Sport, and they cost around the same on list price. However, despite the fact the Navara kicks out way more CO2, your tax bills will be less than half of what you'll pay on the Land Rover. If you're a 40% taxpayer, that's a saving of thousands, rather than hundreds.
But, which pick-up trucks are the ones to go for, and why? We've picked out a range of options to suit every budget and taste.
The classic one – Toyota Hilux

The workhorse one – Isuzu D-Max

The all-rounder one – Nissan Navara

The stylish one – Volkswagen Amarok

The posh one – Mercedes X-Class
The classic one – Toyota Hilux
The
Hilux
is renowned across the world as a hardy and practical truck, and it's one of the first models on any prospective pick-up customer's list. Reliability is world class, and the double cab version will fit in passengers as well as whatever stuff you're lugging around in the back. It'll also perform well both on and off-road, and while it's not quite car-like in its interior, it's got plenty of concessions to comfort as well as utility. All that, and lots of safety kit too.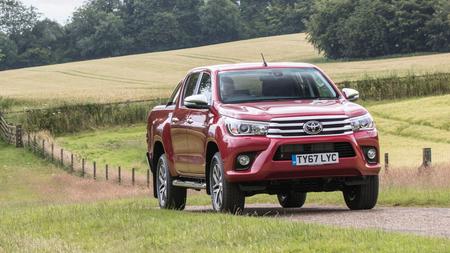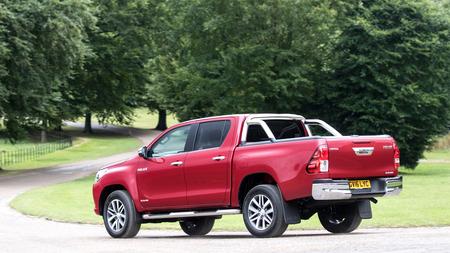 The workhorse one – Isuzu D-Max
The
Isuzu
D-Max
isn't quite as cheap as the Musso, but it doesn't cost all that much more and it's much more talented at the business of being a hardy working vehicle. For starters, it'll tow up to three-and-a-half tonnes, which is as much as any other pick-up on the market, and it also beats most other pick-ups for payload. The interior feels rather utilitarian and the driving manners are rather agricultural, but when you're after a workhorse, that doesn't matter. What matters is the ability to do the important pick-up stuff well for an affordable outlay, and that's where the D-Max absolutely nails its brief.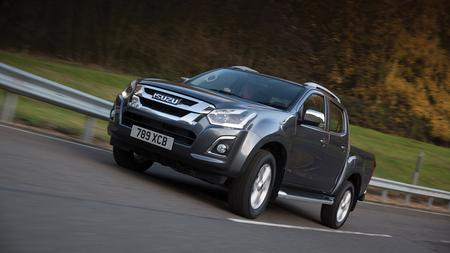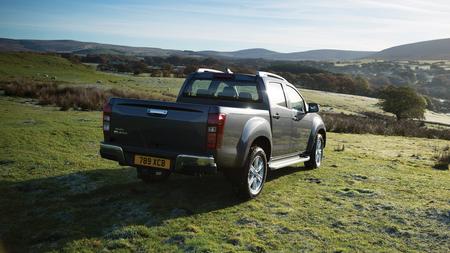 The all-rounder one – Nissan Navara
With pick-up makers intentionally blurring the boundaries between working vehicles and
lifestyle
vehicles in order to attract new buyers, many are becoming more and more car-like, with impressive comfort, quieter road manners and higher-class interiors. The
Nissan
Navara
is one of those, but does so at a very competitive price, meaning it provides a very appealing mix of civility and affordability. Our favourite version (Acenta Double Cab 2.3 dCi 163 4WD) does best on that score, with plenty of space, a plush cabin, lots of luxury kit and a more sophisticated suspension than basic models. And, with a sophisticated four-wheel drive system complete with low-range gears and hill descent control, it has some serious ability in the sticky stuff.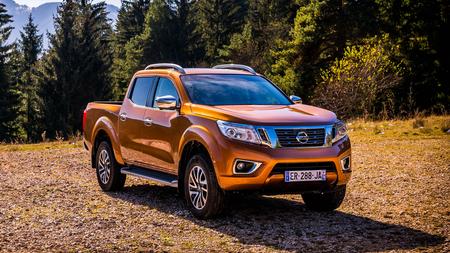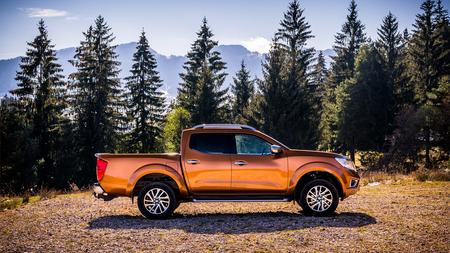 The stylish one – Volkswagen Amarok
The
VW
Amarok
sits very much at the lifestyle end of the pick-up spectrum, rather than the workhorse end. It has a decent payload figure and a good four-wheel drive system, but its maximum towing figure is half-a-tonne worse than the best towers here. However, it's very good at the lifestyle bit. The ride is smooth – even with an empty loadbed – it's one of the quieter, more civilised pickups, and the 3.0-litre V6
diesel
engine is strong and smooth in equal measure. The cabin feels very plush by pick-up standards, and there's plenty of room in the back. Best of all, it looks the absolute business, with chunky-yet-flamboyant styling that really stands out.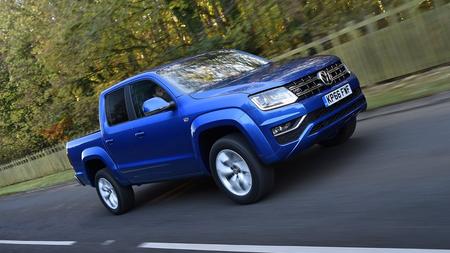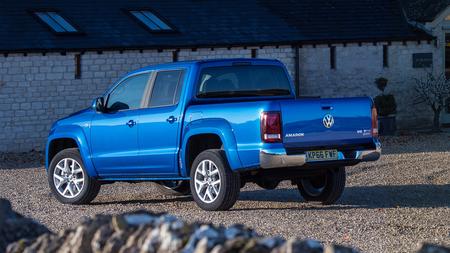 The posh one – Mercedes X-Class
The
Mercedes
X-Class
is about as expensive as it gets in the pick-up truck market, but there's a good reason for that. Because the X-Class is also about as desirable as it gets, not least because there's a big three-pointed star emblazoned on the grille, which goes a very long way with the image-conscious buyers it's aimed at. So does the comparatively curvaceous styling, which echoes Merc's range of passenger cars, and the cabin also feels like a real cut-above compared with other pick-ups. The driving experience is also impressively cultured, and higher-spec versions – which the vast majority of buyers will go for – come with lots of luxury and safety kit.