News
Video: Cupra Leon Estate
The new Cupra Leon Estate is a 306HP rival to the Golf R Estate. Rory gets behind the wheel to see how it compares to the competition.
Cupra
have been killing it lately and the new Cupra Leon Estate is another brilliant creation that hasn't disappointed.
Cupra Leon Estate performance
The Cupra Leon Estate is massively quick. Not only does it use the same two litre turbocharged engine as the Golf RS, it uses the same seven speed direct-shift gearbox (DSG) and has the same 155mph top speed. You also getthe same 0-62 mph time – 0 to 62 in 4.9 seconds – all for around £39,000. That's less than a
Golf R Estate
.
There are three main driving modes that you can cycle between – Road, Sports and Cupra, and the gearbox shifts up and down pretty well. We found the Leon Estate automatically shifts up gears when it thinks you should, rather than when you think you should, but the steering more than makes up for that and this car is surprisingly playful – offering a lot of grip and traction so you have total control, no matter the weather or how much you throw it around corners. The Cupra Leon Estate also has an optional DCC (Dynamic Chassis Control) system, which lets you choose from 15 different suspension settings, ranging from super soft to super hard, so you can have plenty of fun messing around with it until you find your perfect setting.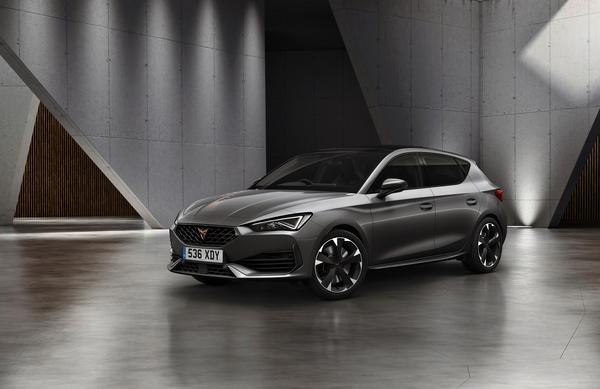 Cupra Leon Estate interior
The Cupra Leon Estate's boot is deeper and bigger than the
Cupra Formentor SUV
, boasting a capacity of 620 litres, with under floor storage too. It offers plenty of legroom and headroom without feeling claustrophobic, as the large rear window gives lots of light and visibility.
As with any modern Volkswagen group car, it comes with an infotainment system and climate control. The central transmission tunnel can get in the way, but the Cupra Leon can seat five adults and has individual temperature controls for both the rear and front seats. There's also a couple of USB ports, so the pros greatly outweigh the cons. What do you think of the new
Cupra Leon Estate
? Subscribe to our
YouTube channel
and sound off in the comments.