News
Number plate changes and new rules
Find out how changes to number plates will help the DVLA detect offences more easily and if 4D number plates are legal.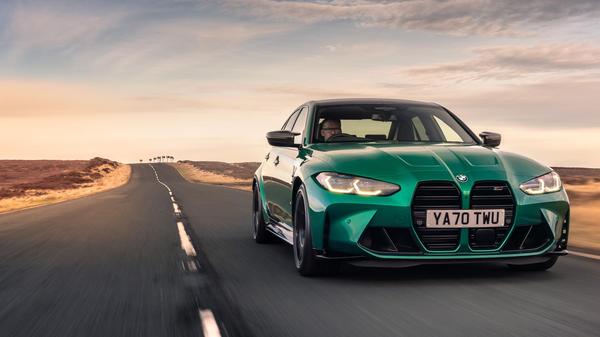 Words by: Nimisha Jain
Last updated on 25 August 2021 | 0 min read
Every year, new number plates are registered in March and September in the UK. This year, cars registered between 1 Septmeber 2021 – 28 February 2022 were issued
'71' number plates
, while new car registrations between 1 September 2021 – 31 August 2022 will get
'22' plates
.
What's different, though, is that the technical standard for all new number plates registered after 1 September 2021 has been revised.
BS AU 145e standard number plates
The '71' plates will replace the old BS AU 145d standard which has been in use since September 2001. Instead, we'll get BS AU 145e to meet the new British Standard for Retroreflective Number Plates.
The main benefit of the new 145e standard plates is that they're more durable. The plates are made from tougher material and need to pass 10 tests – including the newly added abrasion test, which checks if the number plates can withstand debris like road salt and dirt.
Two-tone number plates
The new number plates can also only display solid black lettering. Two-tone number plates that used different shades to create a 3D or 4D effect have been banned.
The lettering can still be Perspex or acrylic lettering, provided it meets all other requirements. They must, however, be black and cannot have different colour sides. This will help make plates more readable for the Automatic Number Plate Recognition (ANPR) cameras. The DVLA use ANPR cameras to catch lawbreakers and detect offenders like unlicensed operators and untested vehicle drivers or overloaded goods vehicles. The new number plates will also have to include the supplier's business name and postcode, along with the name of the number plate manufacturer and the new standard, BS AU 145e. Related:
Tips on buying a new number plate ahead of the new 22-plates release
Other rules for 2021 number plates that have been implemented since March plate registrations include:
1. Introduction of green number plates
Green number plates
were first introduced in December 2020 for all battery electric vehicles. The green plates are fitted as a standard on all zero-emission cars, vans, buses and motorcycles registered from 8 December 2020 onwards. Note: hybrid and plug-in hybrid vehicles aren't eligible for green plates.
What's different about the green number plates, besides the colour, is that zero-emission drivers could get certain incentives such as cheaper parking than a petrol and diesel car and free entry in
clean air zones
.
2. Changes to historic black and silver number plates
From 1 January 2021 onwards, the DVLA banned all vehicles manufactured on or after 1 January 1980 from displaying the historic black and silver number plates, reducing options to the modern white/yellow reflective plates only.
According to the new law, only vehicles manufactured before 1 January 1980 and those registered with the 'historic vehicles' tax class can use the black and silver plates. Vehicles older than 40 years are eligible to be classed under the 'historic vehicles' tax group, which enables them to stop paying vehicle tax and getting an MOT for the car. The historic black and silver number plates have been sought after especially by classic car collectors to retain all aspects of the classic car look.
3. Changes to the use of the GB flag in Europe
Prior to Brexit, the British number plates featured a circle of EU stars with the letters 'GB' underneath it which could be used to travel and drive abroad as well.
On 31 January 2021, a year after Brexit, transport secretary Grant Shapps unveiled the redesigned number plates which displayed 'GB' for Great Britain under a Union flag on the left-hand side of the number plates to be able to drive in the continent. Shortly after, the UN announced another re-design - replacing the 'GB' designation which has been in use for the past 111-years, with the letters 'UK' - to include Northern Ireland. The new reg plates design comes in effect from 28 September onwards. The new 'UK' sticker or magnet can be easily purchased online, in post offices and in garages, or you could apply for new UK number plates to comply with the latest changes.