Advice ULEZ, LEZ and CAZ: UK low emission zones explained
Major cities in the UK are adopting low emission zones, but what are they and how much will they cost to enter? We cover all this and more in our guide to LEZ.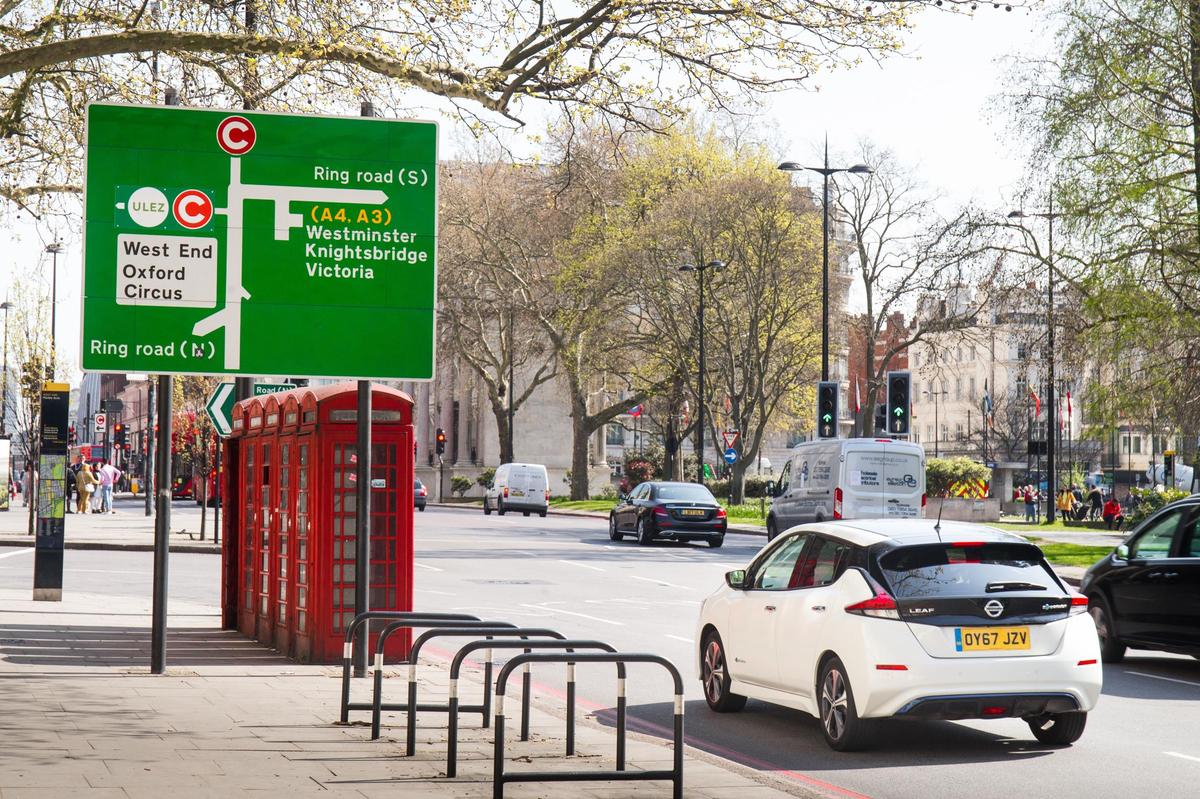 View gallery
You'll probably have heard about London's Ultra Low Emissions Zone (ULEZ) – it's a government initiative designed to improve air quality in the highly polluted city-centre.
In 2020 and beyond, several UK cities will adopt low emission zones of their own, so now's the time to swot up on what a low emission zone is and whether you can drive in it in your existing car. And if you're looking to buy a new one on Auto Trader you can now
filter your search
to show cars compliant with the new rules and help save money and the environment in one.
First, though, let's look at what these zones are and what they mean for drivers.
What are low emission zones?
Low emission zones aim to improve air quality by discouraging or restricting polluting vehicles, usually by charging them to enter. Normally found in city centres with heavy traffic, low emission zones encourage the use of electric vehicles,
hybrids
and other alternative fuel vehicles.
Another name for low emission zones is clean air zones (CAZ).
How do low emission zones work?
There are currently two types of low emission zone: charging and non-charging.

Non-charging low emission zones
In non-charging low emission zones, measures such as rerouting traffic and retrofitting polluting vehicles are taken to keep vehicle emissions in highly polluted areas down.
Charging emission zones
London's Ultra Low Emissions Zone (ULEZ) was the first in the country to charge drivers to drive in while similar zones will come into operation in Bath and Birmingham in early 2021.
The Scottish Government has also
announced schemes
in a number of cities. Whether branded as ULEZ, LEZ or CAZ all use a similar model of charging drivers according to European emissions standards and penalising older vehicles that don't meet the latest tests.
There aren't any barriers or toll booths. Cars are logged by Automatic Number Plate Recognition (ANPR) cameras, which automatically send you the bill. If you don't pay, you'll just face heavier penalties and it'll cost you more in the long run.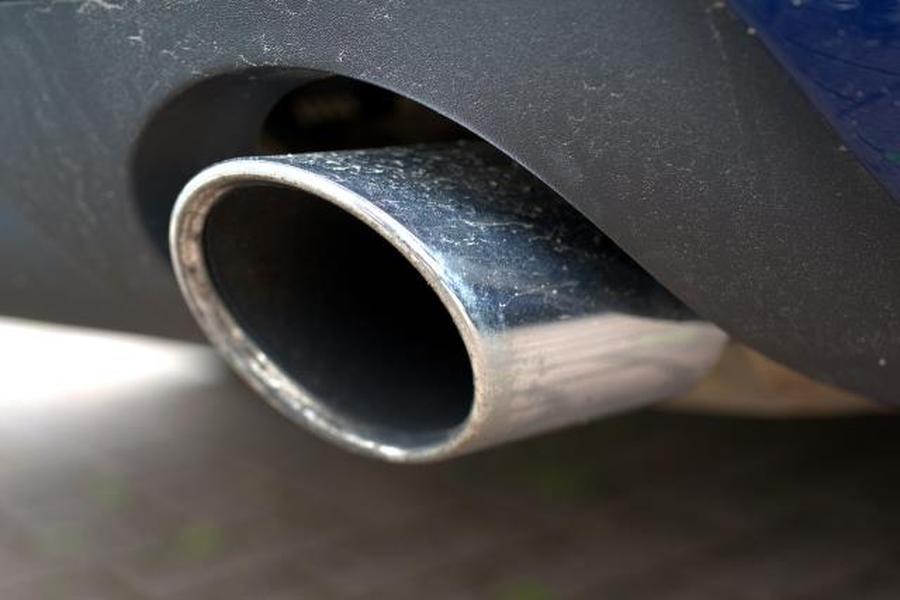 What are the European emission standards?
European emission standards represent the acceptable amount of pollution emitted by a vehicle's exhaust.

The aim of European emission standards is to reduce the levels of harmful emissions, including carbon monoxide, nitrogen oxides, hydrocarbons and particulate matter.

At a top level, higher Euro numbers indicate a newer engine with cleaner emissions, with lower Euro numbers denoting an older and more polluting engine.
Where can I find the European emission standard for my vehicle?
You can find your vehicle's minimum emission standard in the vehicle logbook, or via your vehicle manufacturer. In newer vehicles, the emission standard may be listed on the V5C in section D.2.

Where are the low emission zones in the UK?
There are currently low emission zones in the following UK cities:
• Brighton
• Glasgow
• London
• Norwich
• Oxford
Except for London, these low emissions zones currently only apply to buses. It is anticipated other vehicles will be charged to enter in the coming years.
The UK government have also asked five cities to introduce Clean Air Zones in the next couple of years:
• Birmingham
• Derby
• Nottingham
• Southampton
Bath and Birmingham are set to launch Clean Air Zones in 2021. Buses, coaches, heavy goods vehicles, taxis and private hire vehicles will be charged for driving within the zone's boundary if they don't meet minimum emissions standards.
Meanwhile, Bristol are set to introduce their clean air zone (CAZ) by April next year "at the latest".
Other cities said to be working on low emission zones are Bath, Bristol, Cardiff, Hull, Manchester, Middleton and Sheffield.
Plans for a Clean Air Zone in Leeds have been put on indefinite hold as businesses have switched to
cleaner vehicles
faster than expected, and air pollution in Leeds is now significantly below legal limits and is not likely to exceed them again.
Can I drive in a low emission zone?
Whether you can drive in a low emission zone depends on what you're behind the wheel of. There are four classes of low emission zone, and they each have different limitations:

• Class A charges buses, coaches, taxis and private hire vehicles (PHVs)
• Class B charges all in Class A plus heavy goods vehicles (HGVs)
• Class C charges all in Class A and B, plus light goods vehicles (LGVs)
• Class D charges everything above and cars

As of writing, the only Class D low emission zone in the UK is in London. Birmingham and Leeds were due to have similar ones up and running at the start of 2020 but both have been delayed after problems with the central government operated vehicle check system. In theory this lets you input your registration to see if your car will be charged or not but has been plagued with inconsistent results compared with Transport for London's similar service, despite the fact they're supposed to check against the same standards.
How much will I have to pay to enter a LEZ?
Charges will be issued by local authorities, and these charges may vary depending on the type of vehicle you drive and its purpose (taxis and private hire vehicles may be charged differently, for example).
You can check if you'll need to pay
here
.
You can also check if the car you're looking to buy on Auto Trader is compliant by switching on the ULEZ
filter your search
.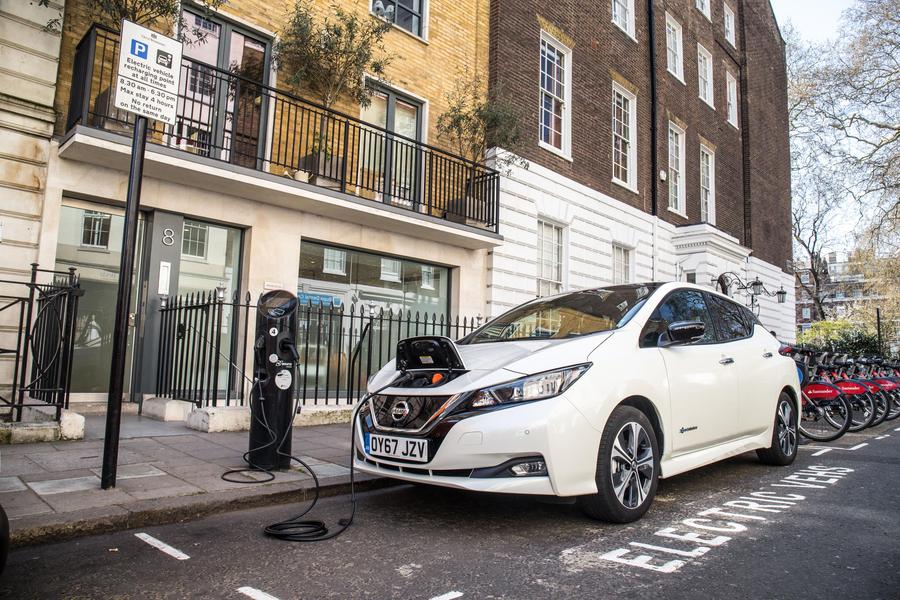 London low emission zone
London's low emission zone gives us a clear example of how low emissions zones could work in the UK.
Launched in 2008, it operates 24/7 and covers most of Greater London. Charging days run midnight to midnight, so if you drive through the zone from 11pm to 1am, you'd need to pay for two days.
The low emission zone currently applies to
heavy vehicles and vans, but not currently cars
.
Inside the London LEZ is London's ultra low emission zone (ULEZ).
What is ULEZ?
The ultra low emission zone (ULEZ) is in central London (covering Westminster and the City). From 25 October 2021, ULEZ will expand to create a larger single zone from the North Circular Road (A406) to South Circular Road (A205).

The criteria are stricter than in the surrounding low emission zone, and charges are applied to:

• Diesel cars and vans that don't meet Euro 6 Standards
• Petrol cars and vans that don't meet Euro 4 Standards
• Motorbikes that don't meet Euro 3 Standards
ULEZ charges
Non-compliant vehicles will have to pay £12.50 per day to enter, on top of the congestion charge (£11.50 per day). If you don't pay, you face a £160 fine per day.

Buses, coaches and lorries will need to pay £100 per day if they don't meet or exceed Euro 6 Standards.

ULEZ checker
You can check whether your vehicle is ULEZ compliant by entering your registration number into the
TFL ULEZ checker
.
Just be aware that sites like these are not 100% accurate. There have been cases where people have been told their car is Euro 6 compliant but it turns out it's not, so they've had a fine.
The most accurate way to tell is to ask your manufacturer or refer to handbook and confirm for yourself.
Is ULEZ only in London?
London's ULEZ is the world's first 24-hour ultra low emissions zone.
Is my car exempt from LEZ?
You may be exempt from LEZ charges if the following applies to you:
• You have a military or historic vehicle
• You have a disabled passenger tax class vehicle
• Your vehicle is classed as ultra low emission (see below)
• Your vehicle is retrofitted with Clean Vehicle Retrofit Accreditation Scheme (CVRAS) technology.
There may also be local exemptions, so contact your local council for more information.
You can view the full list of exemptions
here
.
Find ULEZ compliant cars
Auto Trader have introduced a new ULEZ filter to our car searches. We're also flagging which cars are ULEZ-compliant in the ad itself, so you can make an informed and future-proofed decision on whether a car is right for you, if you live in or drive into Low Emission Zones or Clean Air Zones.
Head over to
search and find ULEZ-compliant cars in your budget
.