Advice
What you need to know about green number plates
What are green number plates and do you need one if you buy an electric car? Our guide covers it all.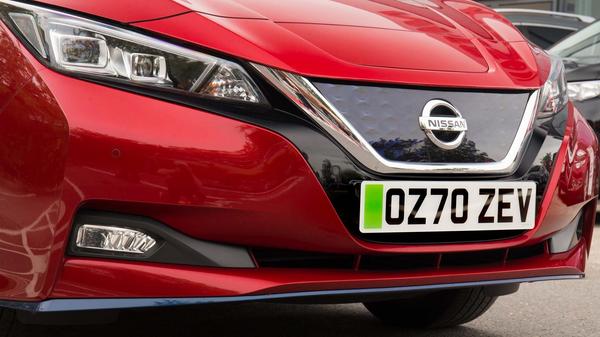 Words by: Andrew Woodhouse
Last updated on 19 August 2022 | 0 min read
Introduced in December 2020 as an easy identifier for zero-emission vehicles, green number plates are available for all newly registered and existing electric cars. Part of the UK's
Road to 2030
, green number plates help raise awareness of zero emission vehicles. These number plates have a green box down the left-hand side to signal they're for green, zero-emission vehicles.
What are they, and why should you get one? Let's dive in.
What are green number plates?
Green number plates were introduced in December 2020, as part of the UK Government's "Road to Zero Emissions" initiative.
Distinguished by the green bar down the side, green number plates are designed to raise awareness of electric vehicles and incentivise motorists into making the switch to zero emissions vehicles.
What's the benefit of getting green number plates?
Green number plates will help local authorities design and eventually implement new policies to the benefit of electric car driver. Local authorities are considering a number of schemes that would benefit drivers with green number plates, including:
• Free entry to
Clean Air Zones
• Cheaper parking • Use of bus lanes Plans have yet to be finalised, and the final say would be with the local authority so check back for updates when plans are announced.
Are green number plates compulsory?
Green number plates aren't compulsory, and you can still benefit from driving an electric car without them. Clean Air Zones, for example, use automatic number plate recognition (ANPR) cameras which would recognise your car as electric and therefore excuse you from paying to drive through even if your number plate isn't green.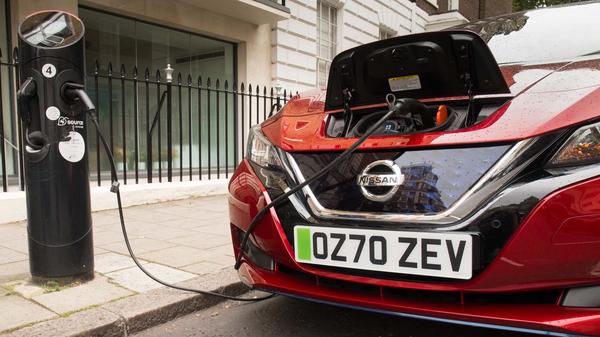 Green number plates
Which cars qualify for green number plates?
Only zero emission vehicles qualify for green numbers plates. This includes
battery-electric (or full electric) cars
,
zero-emission vans
,
motorcycles
or buses, and hydrogen fuel cell cars. If your car is zero-emissions, you can retrofit green number plates.
Hybrids and plug-in hybrids do not qualify, nor do low emission petrol or diesel vehicles.
Can I get a green number plate?
Yep, if you're driving a zero-emission vehicle then you can get a green number plate today.
If you're buying a new electric vehicle, you might find that the dealership will fit green number plates as standard or ask if you'd like them instead of the traditional number plate. If they don't, you could ask them to provide a green plate. Green number plates can also be retrofitted to zero-emissions vehicles. So, if you already have an electric car and want a green plate, you can buy one and arrange the swap in the same way you would change standard plates. Make sure you order your plates from a registered supplier and always ensure any legally required checks are carried out – some scammers are selling number plates without proof they're eligible. There's a list of
registered number plate suppliers
on the government website. If you're changing your number plates, you'll need proof of ID and evidence you own the car (you can use the V5C document). The V5C doc will need to have the 'ZEV' (zero emissions vehicle) box checked. If you're leasing or paying for your car via finance, confirm you're ok to change the plates with the lender before you commit. And don't forget to update your insurance policy and any other documents when you're done. You could fit the plates yourself (just make sure they're secure), but plate suppliers usually offer a fitting service.
Do other countries use green number plates?
Yep – Canada, China, Hungary and Norway have all introduced similar schemes and reported an increase in the sales of electric vehicles. These schemes are still in their early days, so we'll find out in time whether UK green number plates unlock benefits when driving abroad. But, early results from these countries does show that adopting green number has resulted in an increase in electric car sales.
Can I get any registration on my green number plates?
You'll have to follow the standard system for registering your green number plate.
Here's how the
number plate system works
. If you're looking to add a private number plate or cherished number plate, take a look at
our guide here
.
Would you get a green number plate?
When we asked car buyers if they'd want a green number plate were they to buy an electric car, 50% said yes. Once green number plates had been explained to them, 61% said they would be proud to display one on their car.
Would you get an electric car with a green number plate? Share your thoughts on social and, if you like the look, browse the latest
electric cars
on Auto Trader. Don't forget you have the chance to win an electric car every month in our
electric car giveaway - find out how to win here
!