News
Coming soon: 2019 Renault Clio
The fifth generation of the popular supermini gets some big updates to its interior, and hybrid power.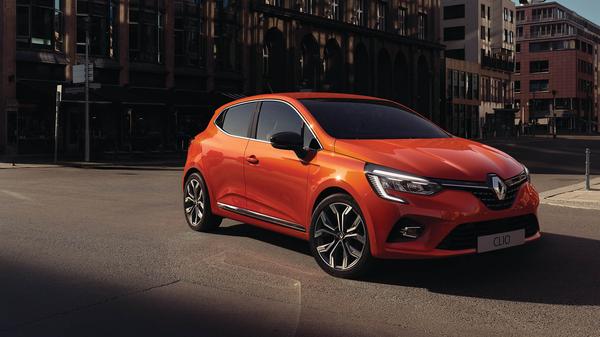 Fifth generation of the popular supermini
Changes to exterior evolutionary rather than revolutionary
Bigger, more dramatic changes to the interior
Renault
has unveiled the fifth generation of the popular
Clio
supermini, ahead of its debut at the 2019 Geneva Motor Show.
Although the car is 100% new, with every body panel having changed, the looks haven't changed all that much. But that's no bad thing, the last Clio still looks fresh and stylish. As well as gaining full LED headlights across the range, the new Clio is a tiny bit shorter and lower than the outgoing model.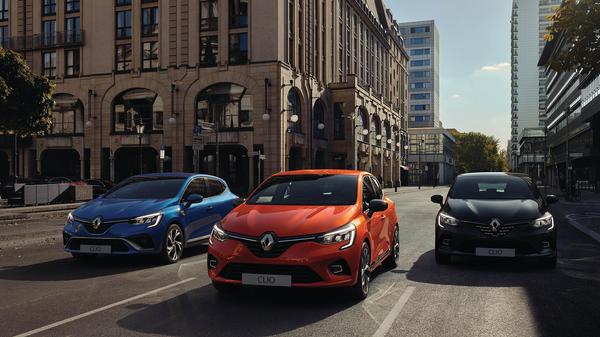 However, there are bigger changes to the interior, which will be welcome news, as the last generation Clio suffered somewhat with its mediocre interior quality.
There's a new and sizeable infotainment system, with the largest offering measuring 9.3-inches. That's pretty big for a small car. The screen is angled towards the driver and slightly curved. The driver will also have a digital instrument display in front of them, with either a 7.0-inch or 10.0-inch panel being offered. As well as having virtual dials, the driver will be able to see navigation information, like on Audi's Virtual Cockpit. Some people will be pleased to know there are still normal buttons and knobs for air-conditioning and heating, rather than having these controlled through the screen as well. On top of that, there's more space overall, with more legroom for rear passengers, a bigger glovebox, and a bigger boot, which will be between 330 and 391 litres depending on the version you go for.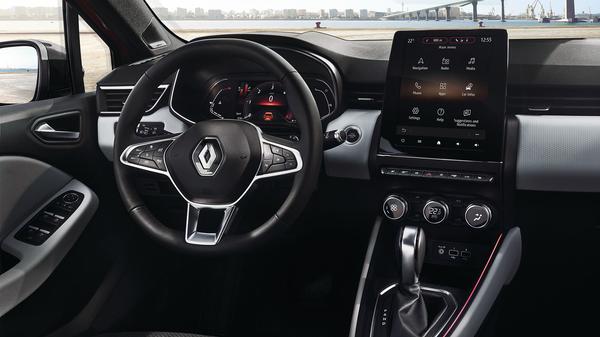 Engine-wise, petrol power is still likely to be the most popular choice for Clio buyers. There will be several options, including a newer version of the fourth-generation car's 0.9-litre engine, and a 1.3-litre. It looks like Renault will also keep the 1.5-litre diesel engine, available with either 85 or 116 horsepower. Last year, Renault announced the new Clio will also have a hybrid option, featuring a 1.6-litre petrol engine and two electric motors.
The new Renault Clio will go on sale in the UK in the autumn, with first deliveries likely to be towards the end of 2019, or the start of 2020. There's no word on price yet, but expect it to be a bit higher than the outgoing model.
Read more about all the cars heading to the 2019 Geneva Motor Show.