News
Most Loved Car Award 2021 – Ford Puma
Find out why the Ford Puma is the 2021 winner of our Most Loved Car Award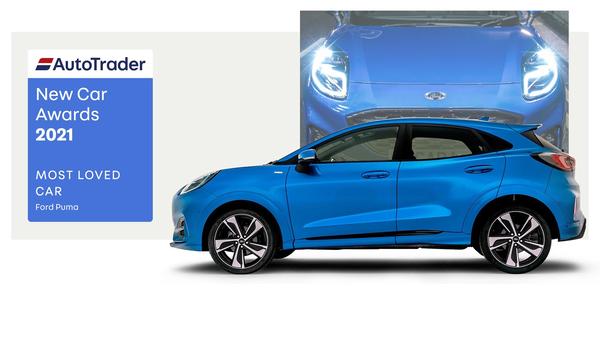 Given the number of SUVs in the market – and the fact it triumphed over a field of 74 contenders – what is it about the
Ford Puma
that earns it our Most Loved Car Award 2021?
While funky looking and fun to drive there's nothing revolutionary and it is, in essence, a taller Fiesta with a bit more interior space. But it's just one of those cars people love, us included. Ford knows how to build cars that are fun to drive, and the Puma has that cheeky, chuckable nature along with decent performance with the option of a little electrified boost in the mild hybrid variants. There's even a hot
ST version
with 200 horsepower and chassis bits from the sporty Fiesta of the same name. Then there's the nifty 'Megabox' in the boot – basically a big waterproof compartment under the floor perfect for stashing muddy wellies and other kit. Even goldfish. Really –
check out Rory Reid's video
if you don't believe us! Owners love the combination of performance, good handling and distinctive looks. "Individual style without looking ridiculous," as one of them eloquently puts it. "I like the practicality in comparison to my old car – the Megabox in the boot adds an extra bit of storage for my dog related things," added another. Reason enough for it to win this most coveted award!