News
McLaren's special-edition Senna Carbon Theme hypercar for the Geneva Motor Show
McLaren's Senna supercar gets a carbon fibre makeover from the company's Special Operations (MSO) division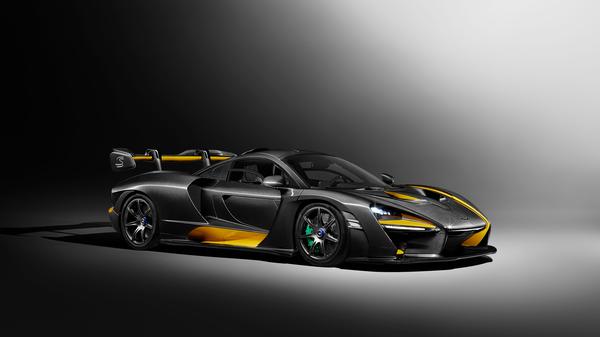 McLaren Senna Carbon Theme by MSO made especially for Geneva Motor Show
Gloss carbon fibre elements take 1,000 hours to make
Yellow and green paint pays tribute to legendary racing driver Ayrton Senna
If you're paying tribute to Ayrton Senna – one of the most iconic racing drivers that ever raced – then you'd better make something pretty nice. Not content with naming its latest hypercar after him,
McLaren
has now created a special edition version of the Senna, just in time for the
Geneva Motor Show
.
The McLaren Senna Carbon Theme by MSO has been embellished by the company's McLaren Special Operations department. The lashings of carbon fibre – some 67 new parts – took some 1,000 hours to make, and the yellow paint a further 250 hours. Green brake calipers contrast with the yellow and pay tribute to Senna's racing helmet. The new car also sports lightweight carbon fibre and aluminium wheels The bespoke work added an estimated £300,000 to the car's £750,000 price tag. Just 500 versions of the regular Senna will be built, powered by a twin-turbocharged, 4.0-litre V8 engine producing a whopping 800 horsepower, which will take it all the way to 211mph. Make no mistake, it's a very, very
fast car
.