News
McLaren reveals new 720S supercar at Geneva Motor Show
With 710bhp and a top speed of 212mph, the new 720S is the first of a new generation of fast and luxurious McLarens

Words by: Phill Tromans
Published on 7 March 2017 | 0 min read
All-new supercar from McLaren
Powered by a 710bhp, twin-turbo V8 engine
Priced from £208,500
McLaren has unveiled its brand new supercar, the 720S, at the Geneva Motor Show.
Priced from £208,500, the 720S will sprint from 0-62mph in just 2.9 seconds, and reach a maximum speed of 212mph. It's the first of a new generation of Super Series cars from McLaren, which previously included the 650S and 675LT. The British manufacturer is promising some serious performance. The 720S is powered by a new twin-turbocharged 4.0-litre V8, based on the 3.8-litre engine found in previous McLarens, and it produces 710bhp,. But it's not just about straight line speed; as well as its impressive terminal velocity and acceleration figures, the 720S can brake from 124mph to stationary in just 117 metres.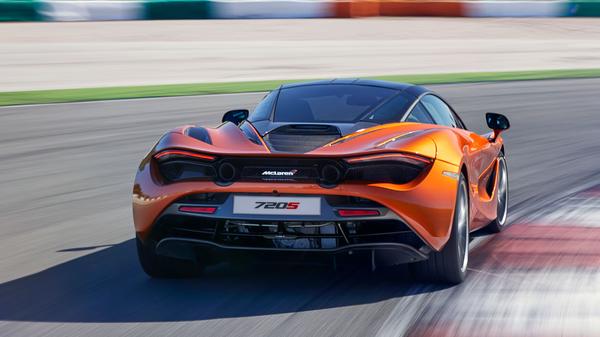 The car's design is based around aerodynamics, with the bodywork sat atop a lightweight carbon fibre chassis. The doors are designed to channel air to the radiators cooling the mid-mounted engine, which means there's no need for intakes on the side of the car. The interior is luxurious, with plenty of leather and aluminium, and features a folding display in front of the driver that shows different amounts of information, as well as a central infotainment screen.
The McLaren 720S is on sale now, with three trim levels available; standard, Performance and Luxury. Deliveries start in May.