News
McLaren 765LT Track Review
Rory Reid heads to Silverstone to review the all-new McLaren 765LT on track - is this McLaren's best supercar to date?
As McLaren's rivals start to catch up with them, they've had to take a leap forward to compete; and that leap forward is the McLaren 765LT – potentially their most outrageous supercar to date.
Rory Reid takes the new McLaren 765LT to the tracks to see how it stands to contend.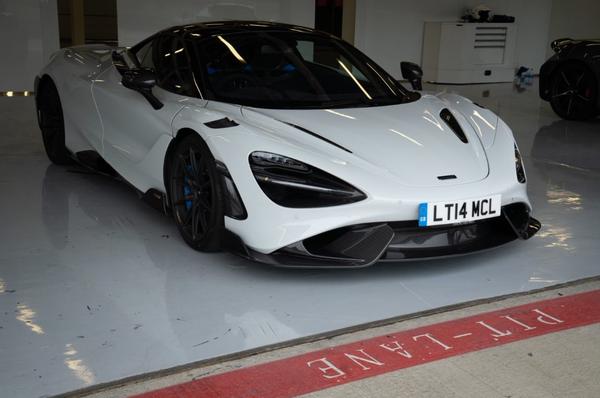 McLaren 765LT stats at a glance:
• Price: £280,000
• Engine: Four litre twin turbo V8 • 765 metric horsepower • 800 Newton metres of torque • 0-62 in 2.8 seconds • 0-124 in seven seconds • Top speed: 205 miles per hour And, if that wasn't enough, it'll do a quarter of a mile in under 10 seconds. It's ridiculously fast. The McLaren 765LT is lighter, lower, and has better aerodynamics than previous models. It looks the part – mixing sharp angles, swooping vents and intricate vents for a visually arresting result.
Inside, you get a four-point racing harness to really secure you in the sensational seats, and you'll need it.
The increase in power has been coupled with a reduction in weight from measures that include: • titanium exhaust system, • thinner glass, • lightweight seats, • and ultra-lightweight wheels with titanium wheel bolts. These add up to a saving of 80kg from the previous model, and a dry weight of 1,229kg.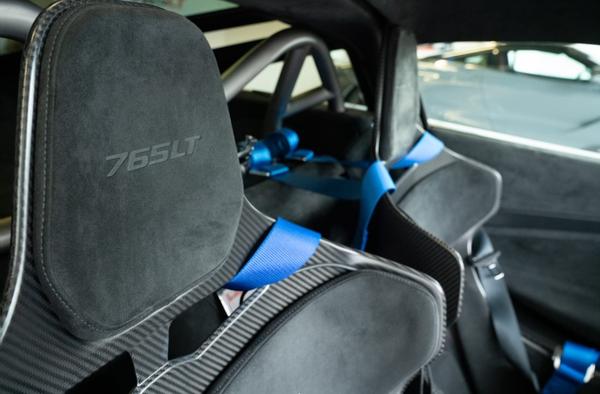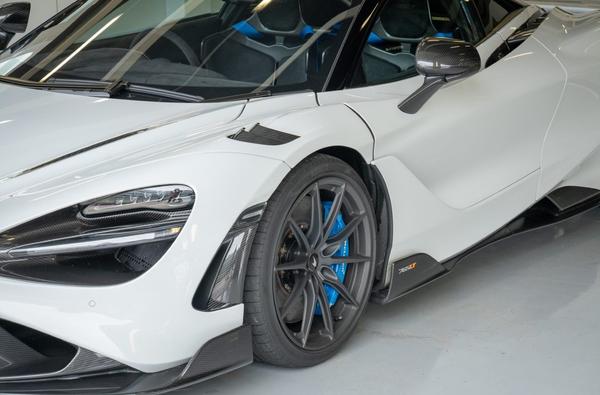 McLaren 765LT driving style
This lightness is apparent when driving, the McLaren 765LT is nimble and agile and the straight-line acceleration is nuclear.
It's power to weight ratio is 571 horsepower per tonne – compare that to the original Bugatti Veyron at 530hp per tonne or the Ferrari 812 Superfast's 458hp per tonne. You'll feel particularly connected to the machine thanks to the grip of the bespoke Pirelli PO Trofeo R tyres, which can brake from 124 miles per hour to a standstill in just 108 metres. The improved levels of downforce (25% more than the 720s model) enhance the sense of stability. Downforce is reduced by a combination of factors: the longer splitter used, the side blades on the doors, the diffuser and, of course, the massive rear wing – which can be set into three positions to best optimise it for your driving experience. There's also a 7-speed dual clutch gearbox that introduces a new feature: limit downshift. With this, the computer remembers what you're trying to do and completes the action once your wheel speed and engine speed are appropriate. In the meantime, it'll bounce off the limiter for an uninterrupted driving experience.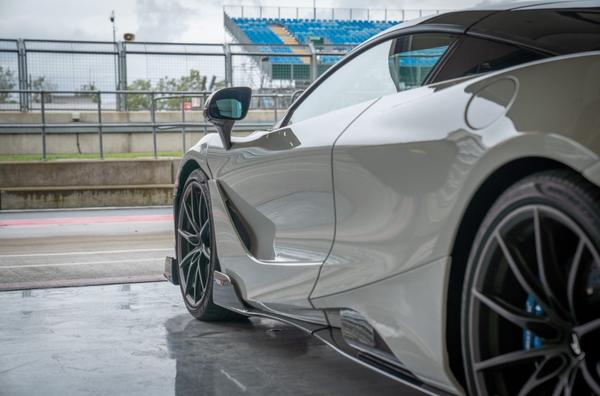 Initial verdict:
The McLaren 765LT is a stunning car and really shows what McLaren is capable of.
Tweaks to weight, stability and driving interactivity make this incredibly fun to drive. The 765LT really delivers and could be the best supercar McLaren have ever made. We're looking forward to getting back behind the wheel and releasing a full review soon. In the meantime,
subscribe to our YouTube channel for more
.