News
Land Rover's new, very expensive Range Rover SV Coupe
Land Rover releases the first image of a new flagship two-door luxury SUV. Only 999 examples of the new Range Rover SV Coupe will be made.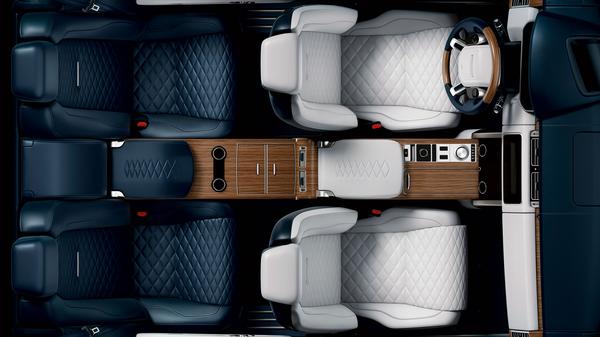 New limited-edition Range Rover SV coupe
Only 999 being made
Each will be hand-assembled by the Special Vehicle Operations in Warwickshire
Always wanted a Range Rover, but thought it had two doors too many?
Land Rover
has announced it will build a limited-edition two-door Range Rover SV coupe.
Only 999 units of the new car will be built, and each will be hand-assembled by Land Rover's Special Vehicle Operations department in Warwickshire. The car is a nod to the first Range Rover from 1970, which launched as a two-door model, and is being made to help celebrate the company's 70th anniversary. There's only one image of the new SV coupe to go on so far, and that's of the interior, which looks pretty luxurious, with four seats trimmed in different coloured quilted leather, and some similarities to the Velar. And it's likely to be powered by the company's top-of-the-range engine, which is a supercharged 5.0-litre V8 with 565 horsepower. The car will be revealed at the Geneva Motor Show in March, when we'll find out more about how much it'll cost, when you'll be able to buy it, and how you'll be able to personalise it. It's not going to be cheap though – probably costing upwards of £200,000 – so start saving those pennies now.