News
Land Rover 6x6: Surviving the Zombie Apocalypse
Rory Reid pits the Land Rover 6x6 against the hordes of the undead. Is this monstrous SUV truly the best vehicle for the job?
SUVs have been rising in popularity for years now. From the
Volvo XC60
to the
Kia Sorento
, the rule seems to be the bigger and more exclusive, the better.
And they don't come bigger or more exclusive than the Flying Huntsman. Built by the Chelsea Truck Company, an offshoot of alloy wheel manufacturers Kahn, this car is an outrageous 6x6 SUV available from an equally monstrous £300,000. In time for Halloween, Rory Reid pit the 6x6 against the classic SUV challenge: how would it fare against a horde of zombies? Yep, this is happening. Hit play to see how he got on.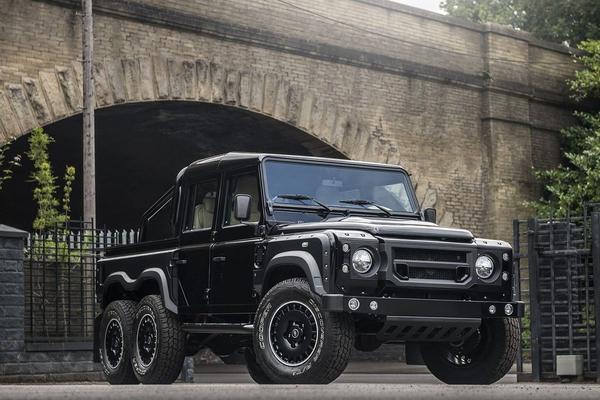 Land Rover 6x6 at a glance
Originally a
Land Rover Defender 110
, the Chelsea Truck Company extended the chassis and added two more wheels. Visually, the results are spectacular; true king of the road stuff.
Those six wheels are powered by a six-speed automatic gearbox, repurposed from a Chevy Corvette and power comes from 6.2 litre LS3 engine (also taken from a Corvette). As you'd imagine, installing the performance engine of a sports car means the 6x6 moves like no Defender you've seen. We're talking 430 horsepower, loads of torque and enough noise to wake the dead.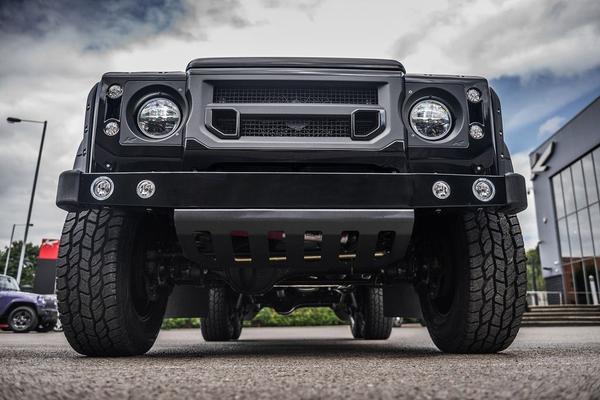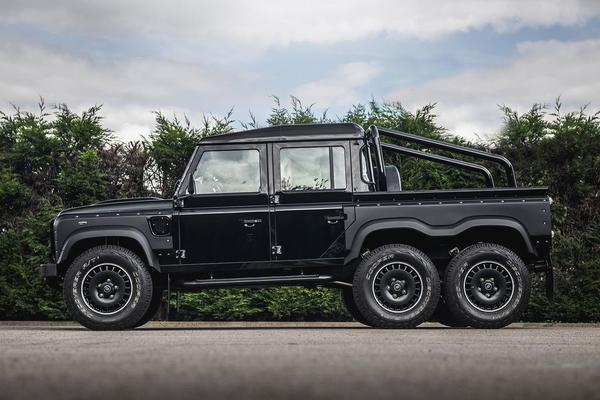 What's the Land Rover 6x6 like to drive?
Behind the wheel, it's every inch the beast it looks. The 6x6 doesn't really handle all that well. It doesn't like going around bends, and it doesn't really brake with anything approaching finesse.
But that's not the point of a car this big and imposing. This is a weapon you point and shoot, and when you're sat high up, bouncing all over the place and dominating the road, you're less likely to notice the finer handling issues. Off-road is much of the same. With the choice of high or low rage gearing, the 6x6 is, in theory, an off-road monster. The ride height is tall, so you're getting loads of ground clearance. That V8 torque is superb, so you're unlikely to get stuck in the mud at any point either.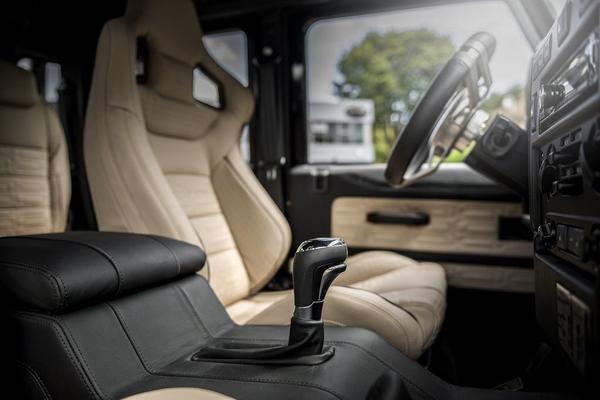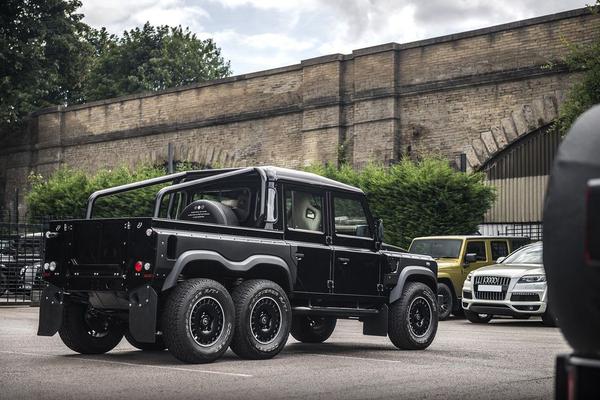 Land Rover 6x6 design and interior
Up front, this customer redesign is pretty aggressive.
The 6x6 maintains the classic circles in squares design, staying true to Land Rover's heritage, but adds grit and angst on the way. It sticks out further than traditional Land Rovers, and it's a tall vehicle with high wheels – dominating more space but being hard to get in and out of. Potentially tricky if you're trying to escape the undead, or particularly vexed farmers… Round the back, there's a decent cargo bed with a material cover to protect from elements. Inside, you've sports seats, leather everywhere, and a diamond quilted roof. Everywhere you look, there's a reminder that you're in the belly of the beast. There's space for five people, loads of storage and, while the entertainment system is a bit basic, they've upgraded radio and included a couple of USB points so you're not stranded without any technology.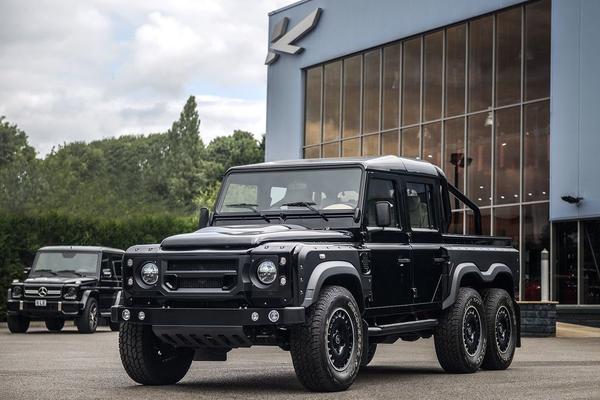 Would the Land Rover 6x6 help you survive a zombie apocalypse?
The million-dollar question, and one I'm surprised we don't ask of every car on this site if I'm being honest.
There are two ways you can get the answer to this one – see how Rory gets on, or save up and
get a Land Rover 6x6 for yourself off Auto Trader
. Yes, it's a lot of money but if it's all that stands between you and living death… would you take another look?