News
Is this the last hurrah for petrol-engined Jaguars?
Jaguar has confirmed its plans to go fully electric by 2025 – ahead of that we enjoy what might be a last blast for one with a noisy supercharged V8 motor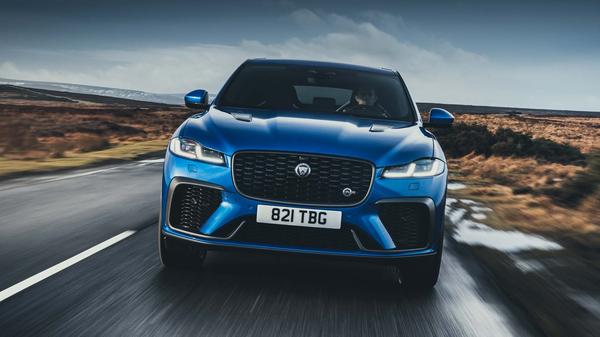 It was only a couple of weeks ago Jaguar's boss confirmed plans to turn it into "an all-electric luxury brand from 2025" under its 'Reimagine' initiative. In that context it feels a bit weird to be driving an all-new Jaguar with a big supercharged petrol engine. A
revised version
of the F-Pace SVR Rory Reid was already describing as hilarious fun
when he drove it last year
, is this car arguably obsolete before it's even hit the showrooms? Or a glorious farewell to the age of internal combustion powered Jaguars?
Here we answer five questions you may have about the idea of buying a car like this as the rest of the world goes electric…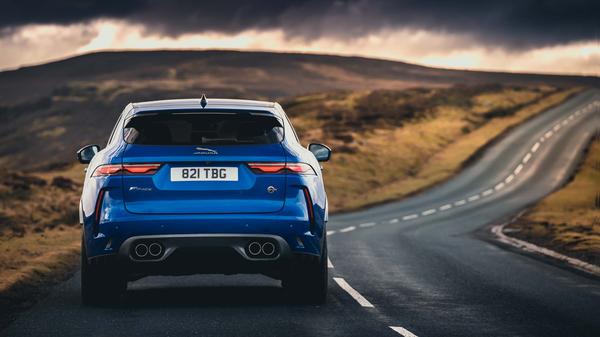 Won't it cost a fortune to run?
Yes. OK, petrol got quite a bit cheaper during the first lockdown and remains less costly than it has been for a good few years. But a 5.0-litre engine like the one in
the F-Pace SVR
is designed for performance – and noise – as its priorities. So don't kid yourself. It'll cost a bomb to fuel, it'll murder your bank balance if you try and run it as a
company car
and the performance will chew through tyres, brakes and other expensive 'consumables'.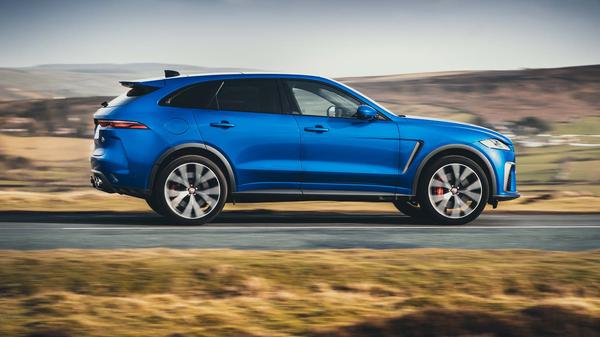 Will I care?
Sure, the
hybrid
versions of
the updated I-Pace
– especially the 400 horsepower P400 – can be pretty much as fast, while being much more affordable to run. But if you're a bit of a petrolhead there's something truly glorious about the old-school charms of a big V8. And if this is the last time a new Jaguar has such an engine the F-Pace makes good use of it, the suspension, steering, all-wheel drive and brakes uprated specifically for the SVR to keep the smile on your face all the way to the next fuel stop.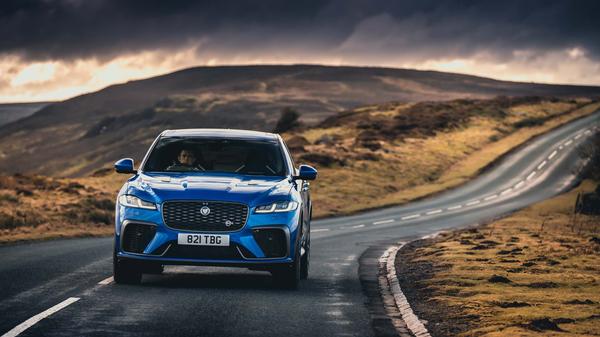 What's the point of a fast 4x4?
Serious enthusiasts might scoff at the idea of a tall, heavy SUV being a better way to enjoy a last blast with a powerful petrol motor like this one. But Jaguar's engineers are masters of making their cars handle, even when the kilos should be working against them. And the fact you can see over the hedges on country roads, and the reality the F-Pace feels fun and playful at realistic speeds, means you can enjoy more of the performance than you might in an
F-Type
with the same engine. And, with four individually sculpted sports seats, you can share the fun with all the family.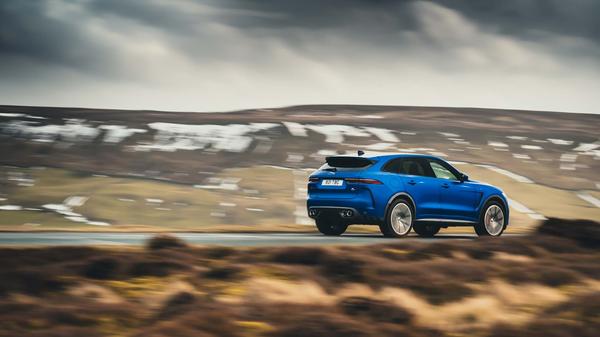 Surely it's all just for show?
Loads of cars these days use blanked-out air vents and false exhaust trims as styling and trim elements to make them look fast. But, as the engineer who showed us round the new F-Pace SVR assured us, there's nothing pretend on this car and, should you wish to, you can stick your finger in any of the mesh bits to prove it. We wouldn't necessarily recommend doing this. But it's good to know. And this no-nonsense sense of authenticity extends to every aspect of the way the car goes.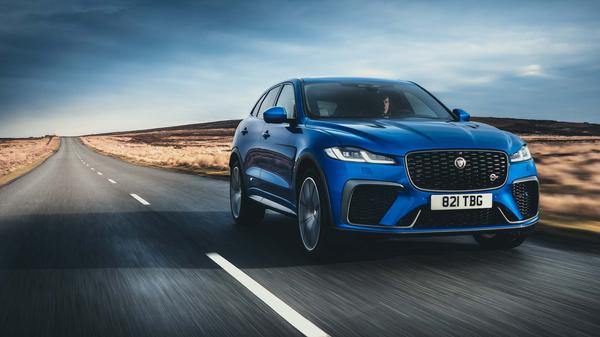 Won't people hate me for driving a gas-guzzler?
Possibly. It's hard to predict how attitudes towards hard-drinking, fast-living, petrol-engined performance cars will be viewed in coming years. And, given the noise it makes, there's no hiding what the F-Pace SVR is fuelled on. But the active flaps in the exhaust mean you can tone it down and, if you drive with a light foot around town, nobody need get upset. Choose your moment, enjoy responsibly and those moments you can and do let rip will be all the more delicious. And, if you're really worried, you can always enjoy a head start on Jaguar's bold electrified future with the
I-Pace
…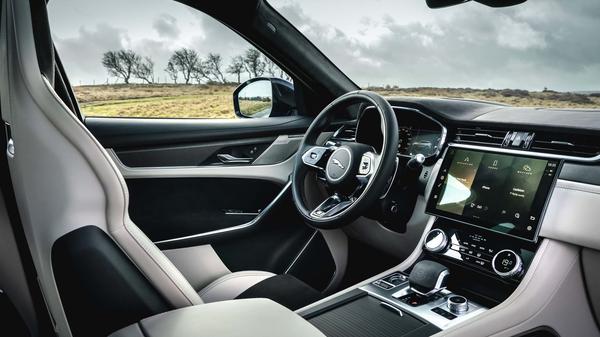 Why Rory loved the last one
Here's Rory explaining why he loved driving the F-Pace SVR so much. If that's not appealing enough already the updated car we drove is fundamentally the same underneath but gets sharper looks, a ton of improved tech and a much slicker touch-screen infotainment system. Win-win.