News
Is the Maserati Levante Trofeo the best family car ever?
Souped-up version of Maserati's Levante creates a sublime mix of Italian style and performance on practical SUV foundations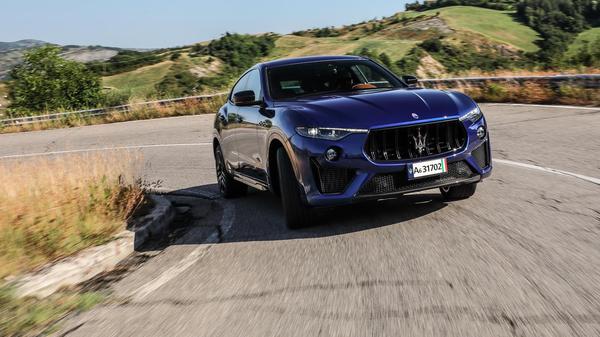 As AMG is to Mercedes-Benz, AMR is to Aston Martin, Black Badge is to Rolls-Royce and Speed is to Bentley, so Trofeo is to Maserati. Which is to say, far more than just extra carbon fibre on the grille. Certainly, discerning buyers expect to experience a taste of the motorsport legacy behind the badge these days. Accordingly Aston's AMR division offers a choice of styling and engineering upgrades, Rolls-Royce tweaks the power output alongside the smoked Spirit of Ecstasy, Bentley goes hardcore with its Speed variants, and … Maserati? Well, it adds Italian tuning worthy of Maria Callas, the power of Mount Etna and a garnish of la dolce vita spirit to its Trofeo-badged cars.
So, if you've been idly wondering whether it's worth spending all that extra money on what essentially appears to be a trim level let me stop you there. And ask you this question instead. Is it worth saving all that extra money on what is essentially a Ferrari-derived SUV?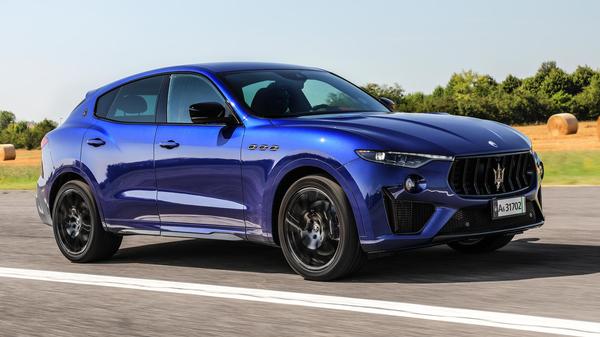 The
Levante
was the first current Maserati to get the Trofeo treatment, but is now joined by
Ghibli
and
Quattroporte
Trofeos. From the outside the styling distinctions are beautifully subtle - red shading and a silver Trofeo badge round the side gills, a red streak through the Trident badge on the C-pillar and the Italian badge on the B-pillar.
The wheels are a monstrous 22 inches, there are carbon fibre framed air intakes and bonnet vents, and sparkling red, green and white paint jobs to choose from, reflecting the Italian flag. Despite that the car remains visually restrained compared with competitors such as the
Lamborghini Urus
and
Aston Martin DBX
. Inside, the Levante Trofeo has long carbon fibre gearshift paddles, full grain (or, on the basis it sounds better in Italian) Pieno Fiore leather sports seats with an embossed Trofeo logo and changes to the cockpit graphics.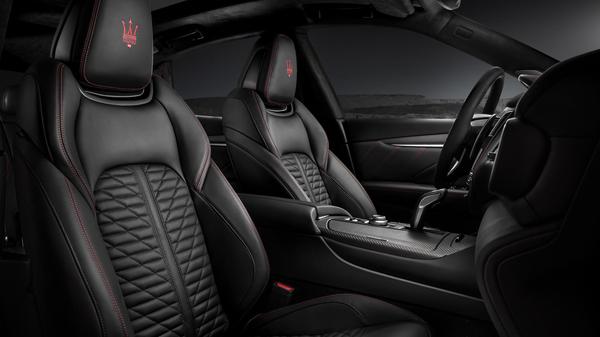 But it's what the engineers have done under that massive bonnet that makes the jaw drop. The numbers are one thing - 580 horsepower, 730Nm of torque, 0-62mph in 4.1 seconds - but the engine itself is another level. The twin-turbo V8 just sings and dances its way around the gears, surging, pushing and hammering with a urgency that expresses the engineering magic. You don't have to be a racing driver to know you're handling something exquisite and rare in its abilities. Plenty of engines develop a lot of horsepower and torque, but not many match it with such sure-footedness and such utter mastery of the way the powertrain interacts with the chassis. The result is a car that feels at once both composed and knowable, and utterly exciting and beguiling. And it's very, very rapid. With space for four and luggage.
And that is why the Maserati Levante Trofeo may just be the best family car ever invented, at least for those who like their family cars to come with a V8!