News
Hyundai reveals new i30 Tourer ahead of Geneva Motor Show
The new estate version of the Hyundai i30 is expected to go on sale by late summer 2017.
Boot capacity from 602-1650 litres
Lots of safety kit available
Expected to go on UK sale in late summer this year
Hyundai has revealed its new i30 Tourer, which will debut at the Geneva Motor Show next month.
This new estate version follows the all-new i30 hatchback, which was unveiled at last year's Paris Motor Show. The Tourer is 245mm longer than the hatchback, but shares the same wheelbase. Looks wise, the new model has Hyundai's newest front grille, full LED headlights and LED daytime running lights. At the back, there's a large rear overhang, and a slightly different design to the hatchback, with the number plate on the tailgate rather than the bumper. The boot capacity comes in at 602 litres with the rear seats up, and 1,650 litres with them folded down. This is bigger than the Vauxhall Astra estate (540-1630 litres), and Ford Focus estate (476-1502 litres), but doesn't quite reach the dizzy heights of the Honda Civic Tourer (624-1668 litres). The interior has been taken from the new hatchback, so the Tourer will be available with a 5.0- or 8.0-inch touch-screen. The larger screen will come with Apple CarPlay and Android Auto, with the smaller screen available with a rear-view camera and Bluetooth.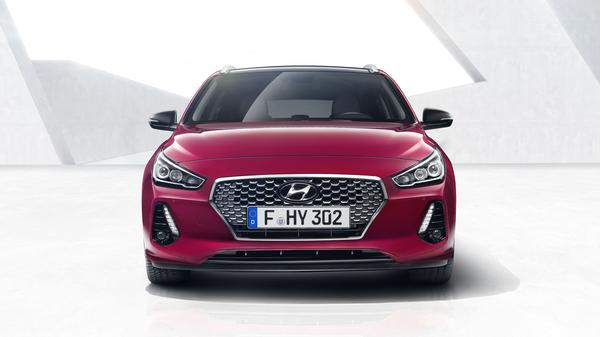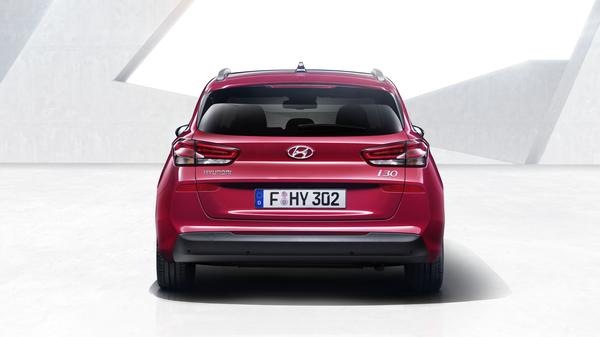 The i30 Tourer will be available with three turbocharged engines, two petrols and a diesel. There's the entry-level 1.0-litre three-cylinder petrol with 118bhp, a 1.4-litre four-cylinder petrol with 138bhp, and a 1.6-litre diesel with 109bhp.
Official figures say the cleanest engine, the diesel, will have CO2 emissions of 95g/km, and be capable of 78.5mpg. Hyundai is keen to stress the suite of safety systems available on the i30 Tourer, with Autonomous Emergency Braking (from a visual warning, to applying maximum braking force to avoid a collision), Driver Attention Alert (which helps monitor driving patterns), High Beam Assist (which switches off, and reactivates, your main beam automatically) and Lane Keeping Assist System (detects unsafe movements and correctively steers after warning the driver) as standard. Other systems including Advanced Smart Cruise Control, Rear-Cross Traffic Alert, and Speed Limit Information Function will also be available. The new Tourer is expected to go on sale by late summer 2017; and, although, there's no official word on price yet, it's likely the i30 Tourer will cost much the same as the previous model, which starts from £19,000.