News
Frankfurt Motor Show 2015: Alfa Romeo Giulia
Alfa's new 3 Series rival - the Giulia - is unveiled at the Frankfurt Show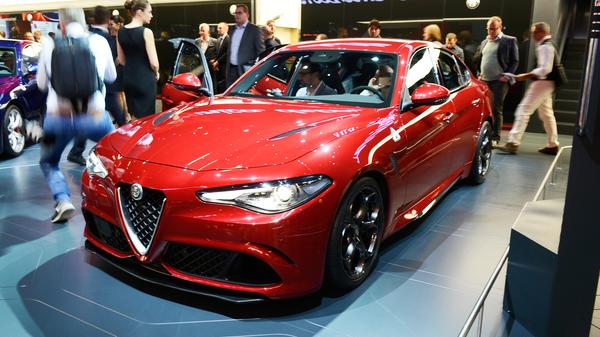 All-new Alfa Romeo saloon to rival the BMW 3 Series
Flagship 503bhp six-cylinder turbo model; 0-62mph in 3.9 seconds
Rear- or four-wheel drive; tuned by Ferrari
The all-new Alfa Romeo Giulia has made its public debut at the Frankfurt Motor Show. It's a completely new model for Alfa – a four-door saloon that will go head-to-head with established rivals such as the BMW 3 Series and the Mercedes C-Class.
The full engine range has yet to be announced, but we do know there will be a new four-cylinder turbocharged petrol unit, along with a top-of-the-range 503bhp V6 turbo, which has been tuned by Ferrari engineers and will make the Giulia a true super saloon – good for 0-62mph in 3.9 seconds. First in a line of eight new Alfas due over the next three years, the Giulia is a big departure from the firm's current, mainstream range of front-wheel drive hatchbacks. For starters, it will be available with either rear- or four-wheel drive; the idea being it will be more of a driver's car with sharper handling than Alfas of late.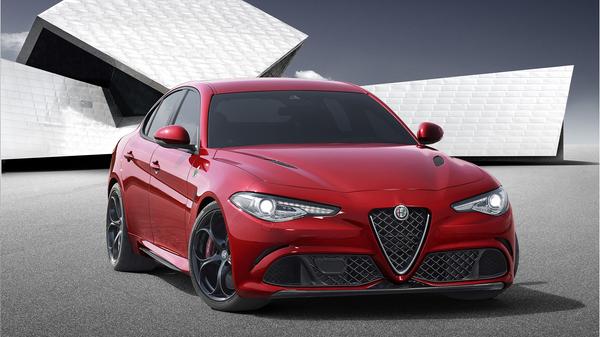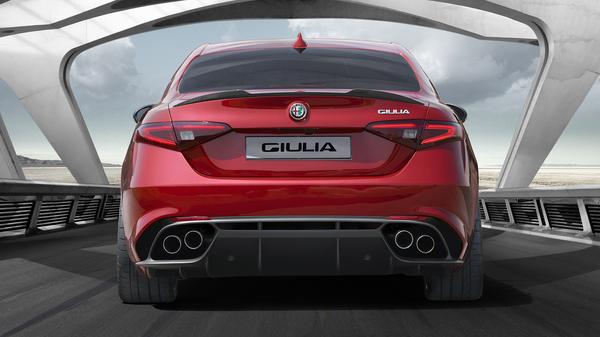 The company is keen to play on its sporty roots and claims the Giulia will have "the most direct steering in its class", part of which is said to be down to the weight distribution. Alfa has mounted the Giulia's engine and gearbox behind the front axle and as close to the centre of the car as possible to even out the weight. There's also an advanced suspension system, with a multi-link rear axle, a double wishbone set-up at the front and adaptive dampers.
You wouldn't necessarily know you were looking at an Alfa Romeo from the outside. The giveaways are the shield grille, the cloverleaf badges and similarly shaped alloy wheels on the car in the pictures. Cover those up though, and there isn't much to link the muscular Giluia to anything in Alfa's current stable. Alfa has used a lot of light materials including aluminium and carbon fibre to keep the weight down and the Giulia will also get an updated version of the firm's DNA adaptive driving system, which allows the driver to toggle between Dynamic, Natural, Advanced Efficient (new for the Giulia) and Racing modes to change the car's characteristics. The firm has yet to reveal much in the way of hard details such as prices or economy figures, but the Giulia is expected to go on sale around the end of the year and it's likely to cost a similar amount to premium German saloons such as the Audi A4, the BMW 3 Series and the Mercedes C-Class, with the flagship 503bhp model squaring up to the hot RS4, M3 and C63 AMG models.