News
Geneva Motor Show: Ferrari 488 Pista debuts
The Ferrari 488 Pista combines weight saving, extreme power and motor sport experience to create a blisteringly quick performance car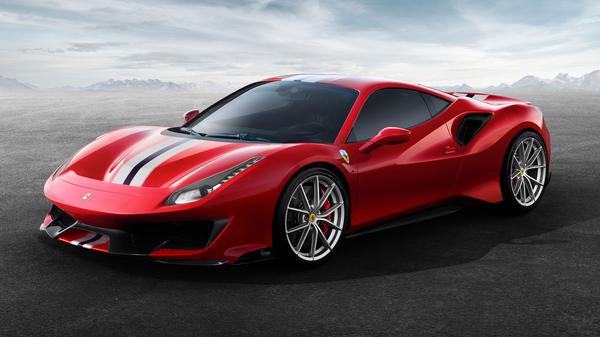 Words by: Tom Webster
Published on 2 March 2018 | 0 min read
The 488 Pista is the most powerful Ferrari V8 ever
It's a lightweight, motorsport-inspired creation
It'll manage 0-62mph in just 2.85 seconds
Ferrari
has managed to find even more speed for its latest extreme motorsport-derived creation, the 488 Pista.
The V8-powered performance car is capable of 0-62mph in just 2.85 seconds, and will get to 124mph in 7.6 seconds before finally hitting top speed at 'more than' 211mph. That's
very, very fast
indeed. This speed comes from a 3.9-litre V8 engine that
Ferrari
says is the most powerful it has ever produced; it has a whopping 720 horsepower, which is 49 horsepower more than the already quick 488 GTB.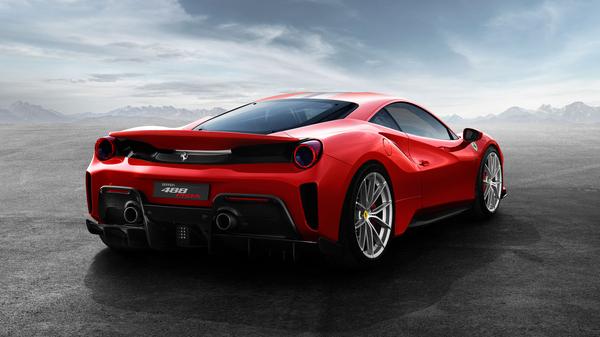 Ferrari has made a few tweaks to the car to help it get the most out of this more powerful engine, with a claimed 20% increase in downforce thanks to a series of aerodynamic improvements to the front and rear of the car. It also gets tyres that have been specially developed for the car by Michelin.
The
488 GTB
isn't exactly a massive lump of a car, but Ferrari has managed to trim off 90kg on the Pista. There yet aren't any details on how much the 488 Pista might cost, but expect it to be a fair chunk more than the £183,984 that the standard car will set you back. Produce a suitcase containing around £215,000 and you might not get a whole heap of change, and that's before you start adding the optional extras…