News
Coming soon: new Kia Sportage
Fifth-generation Kia Sportage introduces fresh new design, improved technology, more interior space and a plug-in hybrid option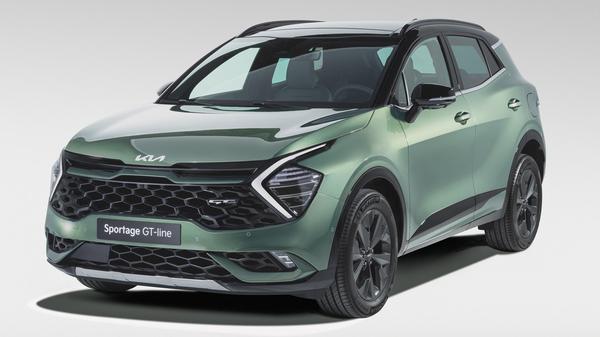 Words by: Dan Trent
Published on 1 September 2021 | 0 min read
Full details of the all-new Kia Sportage have now been confirmed, including official pictures showing its fresh 'Opposites United' design language andhybrid-assisted engine range. This includes so-called
mild, full and plug-in
options, the latter offering enough usable range to do many regular journeys on battery power alone, while keeping the option of a petrol engine for longer ones.
Sharing foundations and much of its technology with its
Sorento
big brother, the new Sportage is also built on the
same platform
as the latest
Hyundai Tucson
, though its new look is distinctive enough to ensure the Kia stands out in its own right. While some markets will get a long-wheelbase version in this country Kia will concentrate on the standard, more compact model here on the basis it is more suited to European roads and customer tastes. With increases in interior space and – Kia claims – best in class legroom and a bigger boot than before UK buyers certainly won't be short-changed on the practicality family buyers appreciate in their SUVs and crossovers.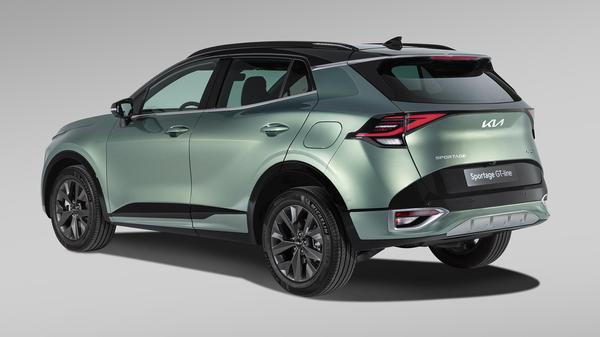 Tech is just as important and here the new Sportage moves the game on with paired 12.3-inch screens curving across in front of the driver, picking up on a theme pioneered by cars like the Mercedes GLA but now increasingly popular across the board. While Kia has yet to confirm if this will be available on all trim levels those that do get the system will feature fully connected services via the touch-operated central screen and an app on your smartphone for remote access to the vehicle's systems and integration with your calendar, routes and more.
While it's again unclear which systems will be included as standard and which may end up being cost options the range and capability of the driver assistance has also taken a big step forward. Under Kia's 'Drivewise' branding suitably equipped Sportage models will be able to hold their position in lane and in relation to the vehicle in front while on cruise control, with the scope to automatically use information from the navigation system to pre-empt corners and manage the speed accordingly. Blind spot warnings that project a camera image into the instruments will also be available, along with the ability to park the car remotely from outside the vehicle.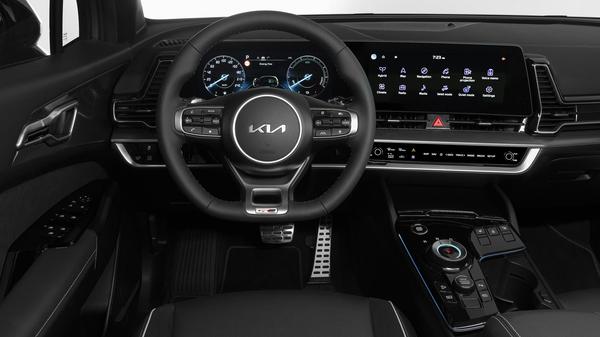 While Kia will be building diesel versions market trends mean the petrol models will likely be more popular and the new Sportage features various options on the same 1.6-litre turbocharged engine. Mild hybrid assistance means expanded scope for the start-stop system, while the 230 horsepower hybrid version (HEV) can drive for short distances on electric power alone. If you need more meaningful battery only range the 265 horsepower plug-in (or PHEV) model is a new option for Sportage buyers and especially appealing for company drivers attracted by favourable
Benefit In Kind
costs.
We'll expect more information about trims, pricing and other UK-specific options in due course.