News
Coming soon: Lotus Emira
Let Rory Reid show you round the brand-new Lotus Emira, the British-built, AMG-engined stunner offering hypercar looks for sports car money
Like all car manufacturers Lotus is electrifying, and doing so in spectacular style with its 2,000 horsepower Evija hypercar. But we've still got the best part of a decade left before the 2030 cut-off for sales of purely internal combustion engined cars. And to deliver a sense of that style and those thrills Lotus has announced its new Emira, powered for the time being by good old-fashioned petrol engines!
Rory has been lucky enough to have a look round the new Emira already, and you can see the car inside and out, and hear his impressions, in the video here. But here's some additional background. Having entered the final phase of production for its long-standing
Elise
and
Exige
models (both evolved from a platform launched as far back as 1996) the Emira replaces both these cars and the Evora in the sub-£100,000 sports car market, facing rivals like the
Porsche 718 Cayman
and
Alpine A110
. To beat these two the Emira will have to be something pretty special, but our recent experiences of the Final Edition Elise and Exige were a refresher on what makes Lotus such an iconic sports car brand and, if it can channel that spirit into the Emira, there should be little to worry about on that score.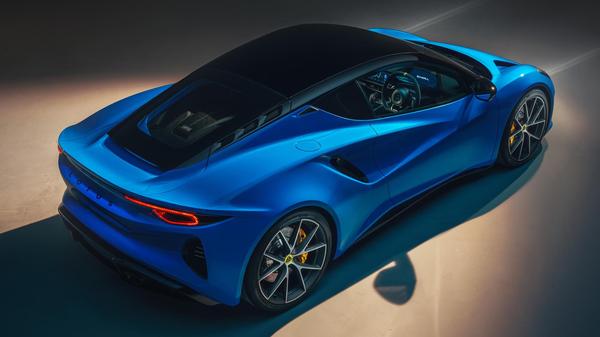 Like its existing cars, the Emira is built on a bonded aluminium chassis using technology Lotus pioneered with the Elise all those years ago. While Lotus promises a starting price under £60,000 the looks are exotic enough that the Emira won't look out of place alongside supercars costing two or three times that amount, this alone making it stand out from its Porsche and Alpine rivals.
The First Edition cars will be powered by the supercharged 3.5-litre V6 engine Lotus has been using for some time now in its Exige and Evora models, the motor significantly evolved from its Toyota roots into a proper sports car powerhouse. But the Emira also marks the start of a new technical partnership with Mercedes-AMG, and adoption of the German brand's turbocharged 2.0-litre engine from the spectacular
A45 super hatch
. Given it's the most powerful production four-cylinder motor around this is no bad thing, and AMG is well used to partnerships of this nature given its engines are also used by Aston Martin. The V6 models will be available with manual or automatic gearbox options, while the AMG powered ones will use an automatic, dual-clutch style auto with paddle shifters on the wheel.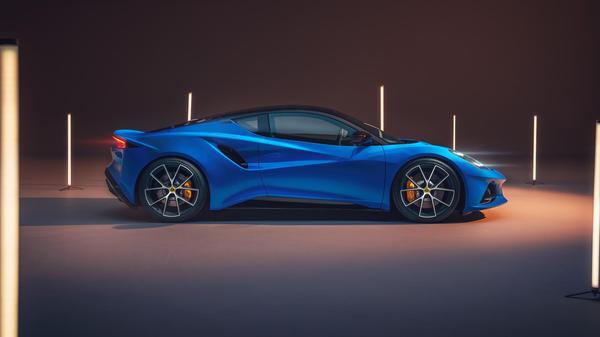 Power will be between 360 and 400 horsepower depending on the model, which paired against Lotus's traditional lightweight construction should ensure performance knocking on the door of those supercars from a class above. Other details enthusiasts will approve of include sticking by hydraulic power assistance for the steering rather than the electric systems used by most cars – Lotus is in good company here given
McLaren
is among the few modern car manufacturers insisting on this more 'analogue' set-up for its better sense of feel.
As you'll see from Rory's video, the interior is also a big step up from the bare bones vibe of previous Lotus models, and combines luxurious materials with modern technology like digital instruments (introduced on the Final Edition Elise and Exige models) and a central touch-screen. You'll need to pack light given the small boot but Lotus promises there is space for a 'standard sized flight case' or set of golf clubs, with extra stash room behind the seats. Clearly the Emira is an exciting launch for sports car fans and represents a big moment and new ambitions for Lotus. We'll look forward to bringing you first impressions of how it goes as soon as possible and, in the meantime, if you enjoyed the video don't forget to
subscribe to our YouTube channel for more
!