News
Coming soon: hot new V8 Land Rover Defender
Supercharged V8 engine gives 525 horsepower boost to the Defender; available in short- and long-wheelbase versions and as a 'Carpathian Edition' limited special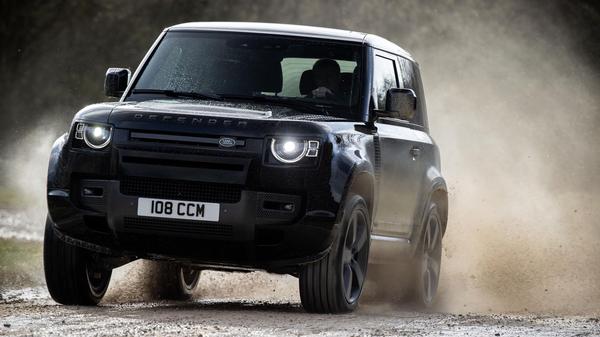 Words by: Dan Trent
Published on 25 February 2021 | 0 min read
The
Defender
still seems fresh but Land Rover is already launching new versions, updates and – most dramatically – a new 525 horsepower performance version with a defiantly old-school supercharged V8 engine we'd most definitely file under guilty pleasures.
Indeed, in an age where Jaguar Land Rover is making noise about going electric this may seem like a bit of a strange move but there's still significant demand for luxurious, high-performance SUVs with big petrol engines and it's simply building what people want. It's also following tradition, given it made a limited number of V8-powered versions of the
traditional Defender
as a suitably boisterous farewell to the old stager. This new version also gives Land Rover a rival for AMG-tuned variants of the mighty
Mercedes-Benz G-Class
, these two proper 4x4s standing apart from the more regular performance SUVs offered by brands like Porsche, Audi and Bentley.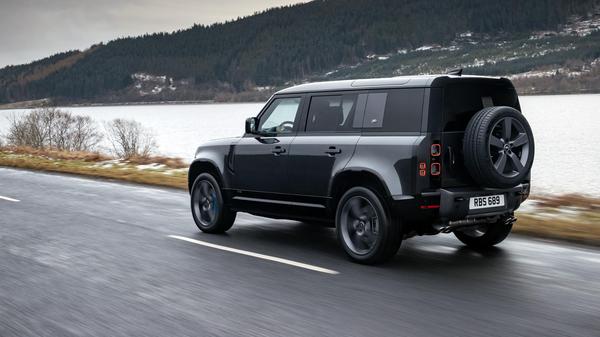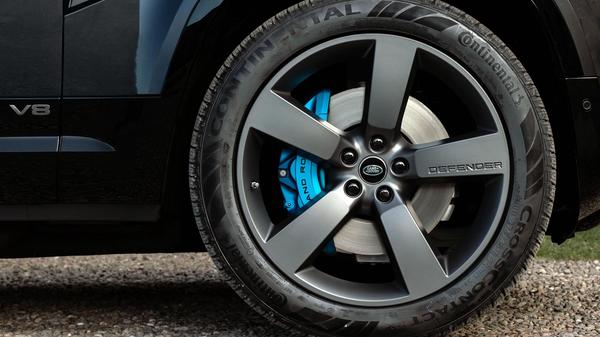 Before we look at that there are also new spec levels and features for more everyday Defender models, including a new XS trim, additional exterior design packages and the option of the bigger Pivi Pro infotainment screen recently introduced to a number of Jaguar and Land Rover models.
Turning to the V8 models, the new engine option turns the Defender into a proper animal, capable of hitting 0-62mph in just 4.9 seconds and running out to 149mph where such things are permitted. Full disclosure – this doesn't do a great deal for fuel consumption or emissions and Land Rover boasts of 'up to' 19.5mpg and CO2 of 327g/km. Suffice to say, running costs are going to be astronomical but, given the V8 range starts at just shy of £100,000, it's likely that will be your primary concern anyway. And, if other models with this engine are anything to go by, it'll make a terrific noise and help drown out any environmental concerns you may be clinging to.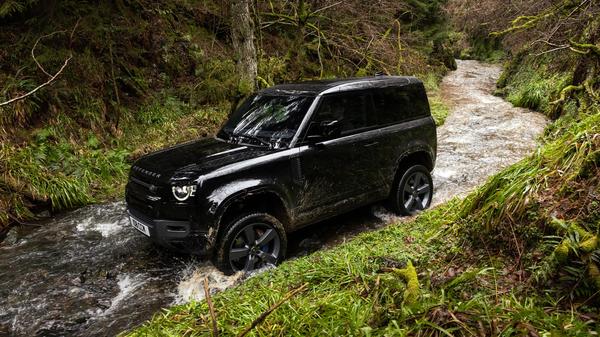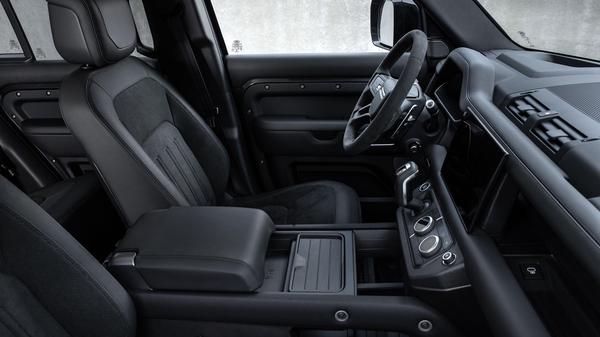 On and off the road you'll be glad to hear the V8 versions have been upgraded to cope with the extra power, with retuned suspension and a new 'more playful' Dynamic mode on the Terrain Response driver mode menu. Body roll has been reduced, there's a new differential with 'Yaw Controller' to keep things in hand and the whole package has been tuned to be more fun to drive.
The Carpathian Edition wraps all this up with extra trimmings on top, including exclusive paint with a contrast roof and satin protection film to protect from branch scrapes should you decide to go off road. Inside you get upgraded Ebony Windsor leather/Dinamica suedecloth upholstery, Alcantara trim on the steering wheel and illuminated sill plates among the distinguishing features. If you want to find out more Land Rover invites you to have a play on the configurator and see for yourself what you can come up with…